Neil Warnock is to leave Huddersfield after Wednesday's match at home to Stoke, bringing to an end another chapter in the incredible career of one of English football's greatest ever managers.
The 74-year-old, who signed a one-year contract in the summer having joined the club on a short-term deal in February to save them from Championship relegation, did not expect to see out a full season.
"We've actually done what we set out to do really," he told a press conference. "I thought it would be about Christmas time, but once they told me they wanted to bring someone in I think they had to move on quickly.
"If you're not wanted, you want to go straight away. I don't mean that how it maybe sounds – we always said we'd be straight with each other and that's what we've done. I'm disappointed and I'll miss my players."
Even Pep Guardiola spoke highly of the job the veteran boss did in keeping the Terriers in the Championship last season as Warnock continued to prove he can get the best out of any group of players.
Here, we look back over the management career of the colourful Yorkshireman.
Neil Warnock – Clubs managed
Gainsborough – 1981
Burton – 1981-1986
Scarborough – 1986-1989
Notts County – 1989-1993
Torquay – 1993
Huddersfield – 1993-1995
Plymouth – 1995-1997
Oldham – 1997-1998
Bury – 1998-1999
Sheffield United – 1999-2007
Crystal Palace – 2007-2010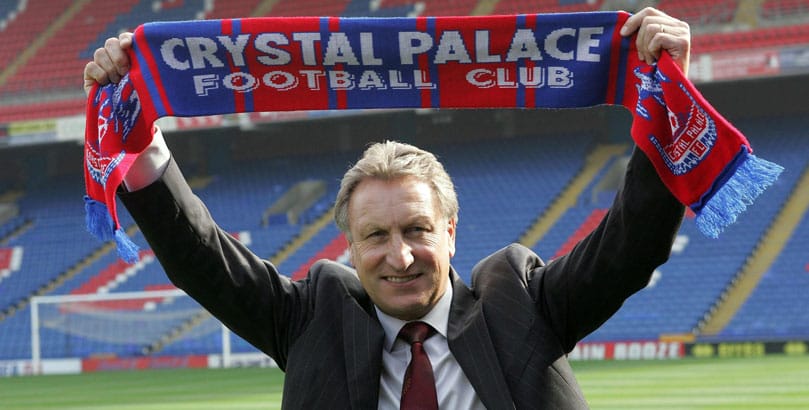 QPR – 2010-2012
Leeds – 2012-2013
Crystal Palace – 2014
QPR (caretaker) – 2015
Rotherham – 2016
Cardiff – 2016-2019
Middlesbrough – 2020-2021
Huddersfield – 2023
Neil Warnock – Promotions
Scarborough
Automatic promotion to the Football League for the Conference winners was introduced for the 1986-87 season and Warnock's Scarborough were the first team to take advantage. The North Yorkshire seaside town had never played in the Football League before but were crowned champions and famously found themselves up against Wolves in their first match in the big time.
Notts County
Warnock achieved back-to-back promotions with Notts County and steered them to the top flight for the 1991-92 season. He then turned down the chance to manage Chelsea and Sunderland, having told the Black Cats he would replace Malcolm Crosby when they were knocked out of the FA Cup and they went on to reach the final!
Huddersfield
Having taken the Terriers to Wembley in the EFL Trophy in their last season at Leeds Road in 1993-94, Warnock ensured their first season at their new stadium was also a memorable one. A team featuring Ronnie Jepson – who would later become his assistant – and Andy Booth returned to Wembley and beat Bristol Rovers in the League One play-off final.
Plymouth
There was more play-off glory to follow the next season as Warnock, having quit Huddersfield days after winning promotion, led Plymouth to Wembley for the first time and they beat Darlington 1-0 to return to the third tier a year after being relegated.
Sheffield United
Warnock took his boyhood club up to the Premier League after finishing as runners-up in the Championship in 2005-06, having lost to Wolves in the play-off final the previous season during which they also reached the semi-finals of the FA Cup and League Cup.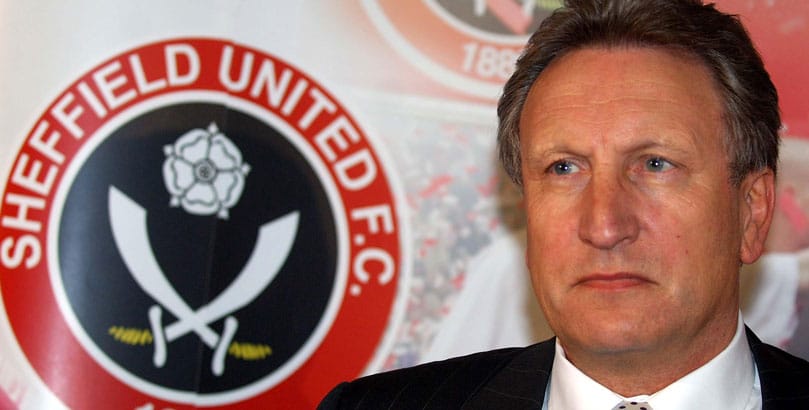 Queens Park Rangers
QPR dominated the Championship in the 2010-11 season and remained unbeaten until mid December. With a team built around Adel Taarabt, they returned to the Premier League in style by winning the title, finishing four points clear of runners-up Norwich.
Cardiff
Warnock set a new record in 2017-18 when he achieved the eighth EFL promotion of his management career, while a fourth promotion to the Premier League was also a new best. Cardiff were promoted on the final day of the season after drawing with Reading while nearest rivals Fulham lost at Birmingham.
Neil Warnock – Great escapes
Rotherham
Warnock took over in February 2016 with the club struggling to stay in the Championship and just 16 games remaining. They were six points adrift after taking just one point from his first three games in charge but Warnock masterminded an 11-match unbeaten run and was named manager of the month for March as the Millers went on to finish nine points above the relegation zone.
Huddersfield
Warnock returned to his former club in February but the Terriers looked doomed when a 4-0 thrashing by Coventry in March left them bottom of the table and seven points from safety with just 12 games to go and a daunting run-in. A sudden transformation in form, though, saw Warnock's men win six and draw two of their last nine games to again end nine points clear of the drop.
Neil Warnock – Players
Warnock has been labelled as a 'Marmite' character and while some players quickly found out they had no future under the no-nonsense Yorkshireman, others thrived in his teams. Here are a few of the players who seemed to relish playing for him.
Paddy Kenny
Appointing Warnock as manager almost guaranteed the arrival of Kenny at one stage of his career. The goalkeeper was signed by Warnock at five different clubs, starting at Bury but most notably at Sheffield United where he won promotion before doing the same at QPR.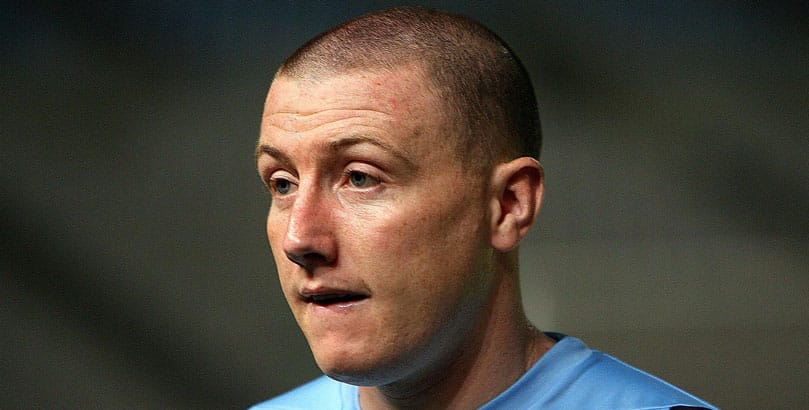 Shaun Derry
Derry played for Warnock at Sheffield United but was sold the day after speaking about his manager in the wake of a defeat at Port Vale. Warnock showed he did not hold a grudge though and took the midfielder on loan from Leeds while in charge at Crystal Palace and then signed him for QPR.
Lee Peltier
The versatile full-back was another player to have three spells under Warnock, starting at Leeds and then Cardiff before following the manager to Middlesbrough in 2021. "He's a manager's dream," said Warnock. "I've said to him a few times over the years I must have made him a millionaire. I think I'm the only manager that signs him!"
Danny Ward
Warnock first managed the striker at Rotherham and Ward was part of Cardiff's promotion-winning team in 2017-18 before moving to Huddersfield, where he scored a stunning winner against Sheffield United to secure Huddersfield's survival this season. "It couldn't work out any better for me because Danny Ward is one of the best players I've had in my career," said Warnock. "I've had him three times now and I called him before I took the job and said I wouldn't take it if he wasn't going to be fit. He has never let me down and I am delighted for him."
Sol Bamba
The relationship that Bamba enjoyed with his former boss highlighted the man-management skills which have set Warnock apart from many of his peers. Bamba was at Cardiff when he discovered he had cancer and praised the way Warnock spoke to him. After recovering, Bamba went to play for Warnock at Middlesbrough, with the manager having once claimed the Ivory Coast international was a better defender than Virgil van Dijk!
Warnock's words
It is not just his success on the pitch that has set Warnock apart from other managers but also his dealings with the media. Having become a Talksport radio pundit too, Warnock has had plenty to say down the years so here are some of his most memorable musings.
On tributes when he dies: "When I pass away I don't want clapping or a minute's silence. I want a minute's booing at Bristol City."
On discipline at QPR: "I don't think we've got a discipline problem. It's the players who are thick who are causing the problems."
On El-Hadji Diouf: "For many years I have thought he was the gutter type. I was going to call him a sewer rat, but that might be insulting to sewer rats. He's the lowest of the low."
On referee David Elleray: "David Elleray was that far away he would have needed binoculars. I really think it's about time we use the means to sort these things out rather than relying on some bald-headed bloke standing 50 yards away."
On Jose Mourinho: "My wife will be glad about Mourinho coming to Bramall Lane because he's a good-looking swine, isn't he?"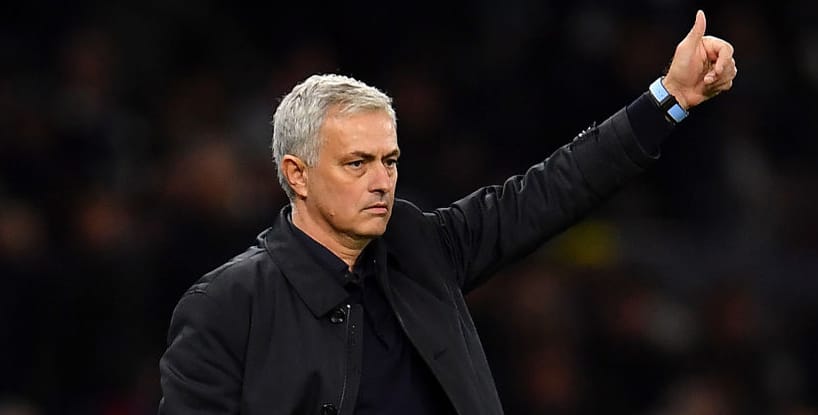 On his least favourite managers: "The two managers I really dislike are Stan Ternent and Gary Megson. The old saying that I wouldn't p**s on them if they were on fire applies."
On his regret at turning down the Chelsea job: "It bugs me when I see other managers getting top jobs and I know they're not as good as me."
On the Battle of Bramall Lane: "The way it has all come out so far, you would think I was guilty of committing more crimes than Osama Bin Laden."
On whether the Huddersfield job would be his last: "I'd fancy staying on next season if I were 20 years younger. I only work February, March and April now. I won't be doing anything until next February, but I wouldn't write off me coming back to help somebody."
Join bwin today and receive up to £20 money back as a FreeBet if your first wager (3+ selections at odds of 1/2 (1.5) or greater) is a loser! Terms and conditions apply.