Sports Tips and Predictions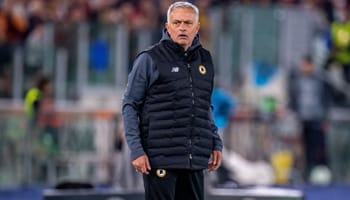 Roma are fancied to prove just too strong for Feyenoord in the inaugural Europa Conference League final at Arena Kombetare in Tirana. The Giallorossi can draw on the experience of a number of proven winners on the pitch, plus master tactician Jose Mourinho in the dugout.
Our bwin editors produce expert sports betting odds, tips and predictions for all the major events in the sporting calendar. From hitting the back of the net in the Premier League, Champions League and Europa League to delivering ace opinions on the tennis majors, we have it covered. We also like to gallop ahead with our horse racing predictions and hit our rivals for six on cricket matters. Our writers strive to deliver a hole in one with our golf picks and be on pole position with our F1 tips as well as delving into a number of other sports.