Micah Richards retired from playing in the summer due to a persistent knee injury but has kept a close eye on how the new Premier League season has unfolded so far.
In an exclusive interview with bwin, the former Manchester City, Fiorentina and Aston Villa defender discusses some of the hot topics in the game. 
Will City be able to cope without Vincent Kompany?
You'd imagine Man City may look to sign a defender in the next transfer window to replace Kompany – any team would miss a player of his quality. Even though he was injury prone last year, he still played and performed in all the big games.
Central defence is a position that they need to address if they are to retain the title again. The Laporte injury is devastating news for the club as he was set to be the heartbeat of that defence and replace Kompany – Man City need to reinforce that position in January.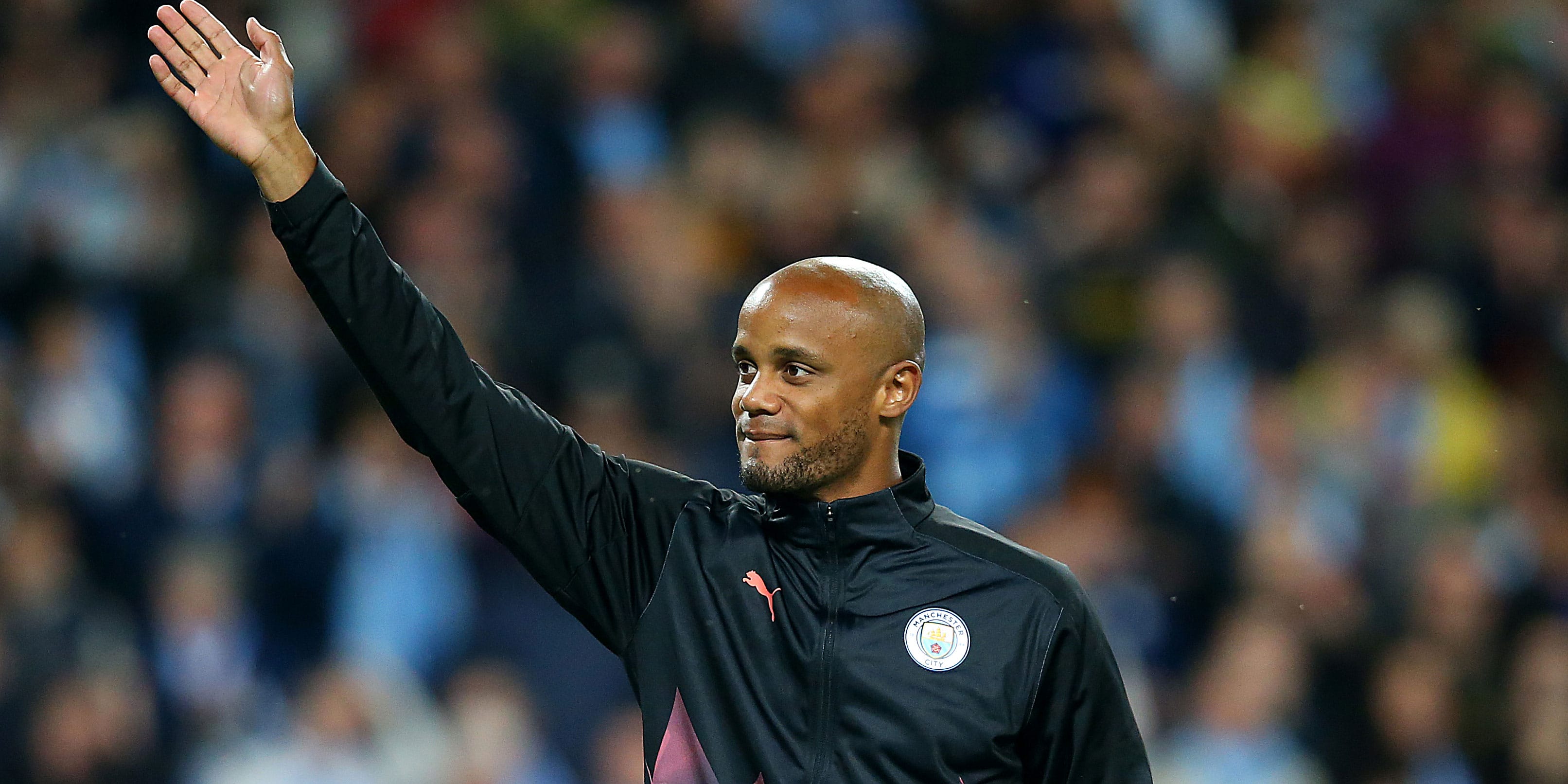 Is Frank Lampard ready for the Chelsea job?
No doubt in my mind, Frank Lampard will be a top manager. The way he wants to play football, the high intensity, getting the ball back quickly – it's the direction that football is moving.
Regardless of the transfer ban, he would have insisted on playing youth – it is the way he wants to play football. He knows that the game is increasingly becoming a 'young man's' game.
Sometimes all a young player needs is to be given the opportunity to perform on the right stage. When Tammy Abraham was at Swansea, he was in a side that was fighting relegation, so no one really got to see his true quality. Having trained with him at Aston Villa, his quality was clear, so it was just about getting it on the right stage for him to perform, alongside a manager who believes in him.
It will be difficult for Chelsea to win anything with youth this season, but Lampard has put them on the market. Next season, if he can mix youth with a bit of experience then they will be in a strong position.
Who will win the Premier League this season?
I think City will win the Premier League this season. They've made it hard for themselves with the current situation at centre-back, but City always do things the hard way.
I would never back against City because the quality that they've got in the squad can turn a game on its head and the manager knows how to get the best out of every player. De Bruyne was a huge miss last season, but now he's fully fit he'll be like a new player and is pivotal in the way City like to play.
I have to give respect to Liverpool because they are playing really well but if they pick up an injury to one of their key men, then the team loses some balance. If Salah, Mane or Firmino gets injured, it would massively impact the way they play and make it difficult for them to maintain that level.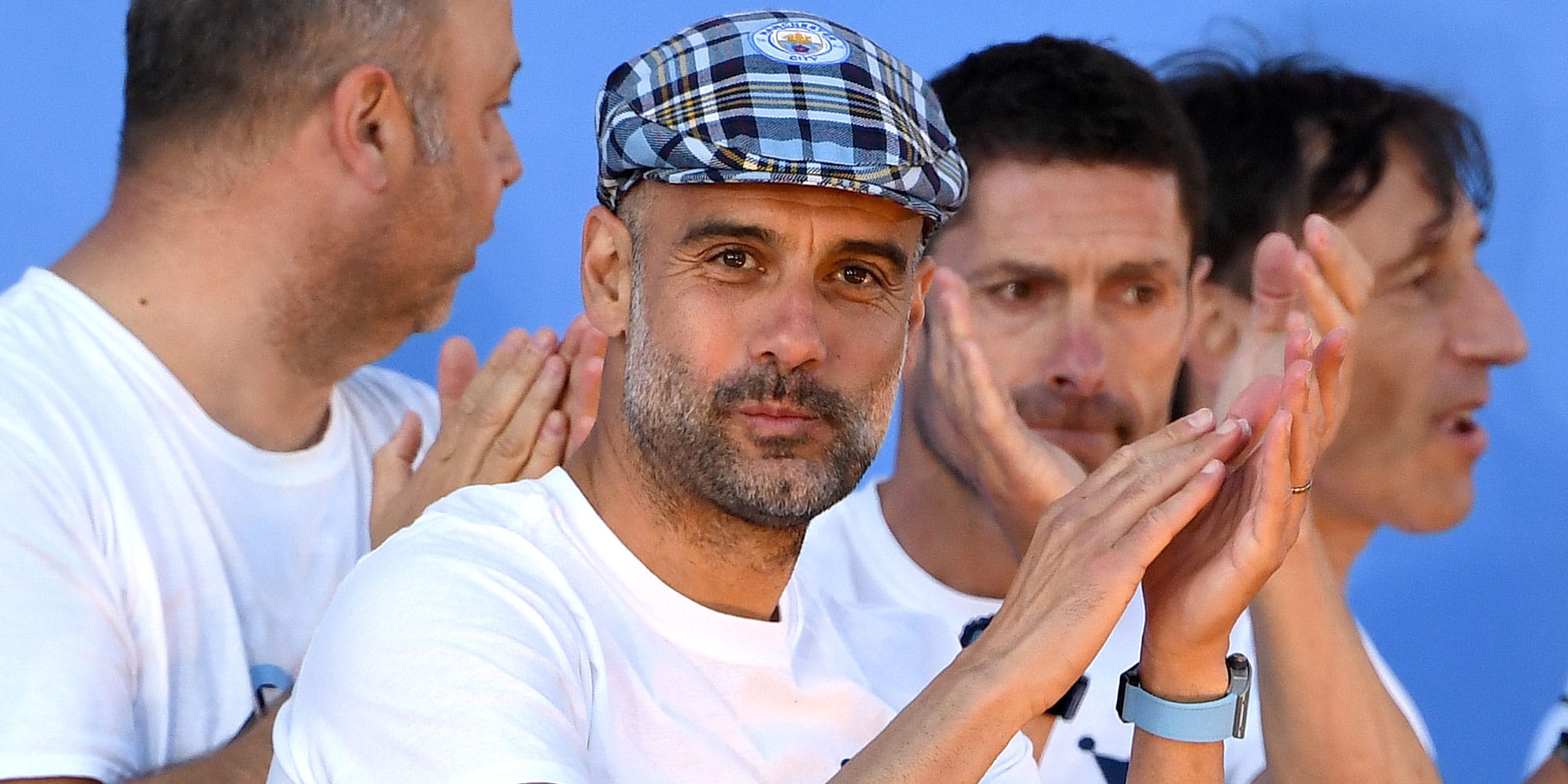 Is Pep Guardiola the best manager in the world?
Pep Guardiola is the best manager in world football right now. His ability to get the best out of his players is a rare quality that separates him from most other managers.
In football, talent can only take you so far. As well as hard work, a player needs a good manager who can guide them and get the best out of them. His work is done behind the scenes, but he trusts the quality of his players to do it for him on the pitch and is ready to step in when necessary.
He has a philosophy that he will stick with and he doesn't rest on his laurels, even if City are winning by four or five goals, he wants more from his players – it's a great combination.
Is transfer deadline day causing an issue?
Having the English transfer window shut before other windows in Europe can be unsettling for both clubs and players. You can argue the Premier League has a disadvantage.
The situation of Eriksen at Spurs is a prime example as it looks like his head's been turned. How is a club supposed to plan for the season if two weeks later players want to leave? It's going to be an unsettled camp.
Likewise, if a player comes in late, I think it can disrupt the players inside of the camp. Unless there's been an injury and the club needs a player, if you see a player sign two days before the end of the window to effectively take your position, after working all summer to be fit, it's incredibly disheartening.
Of course, football is a team sport, but overall it's an individual performance within a team. It is all part and parcel of the game but the transfer window closing late does cause unnecessary issues.
Who is the surprise team this season?
Leicester could go under the radar this season and achieve success. They are one of the most entertaining teams in the league. They've got quality players in Maddison, Vardy, Demarai Gray; they signed Perez and they've got a good manager in Brendan Rodgers who has revolutionised the way that they play. They'll do very well this season.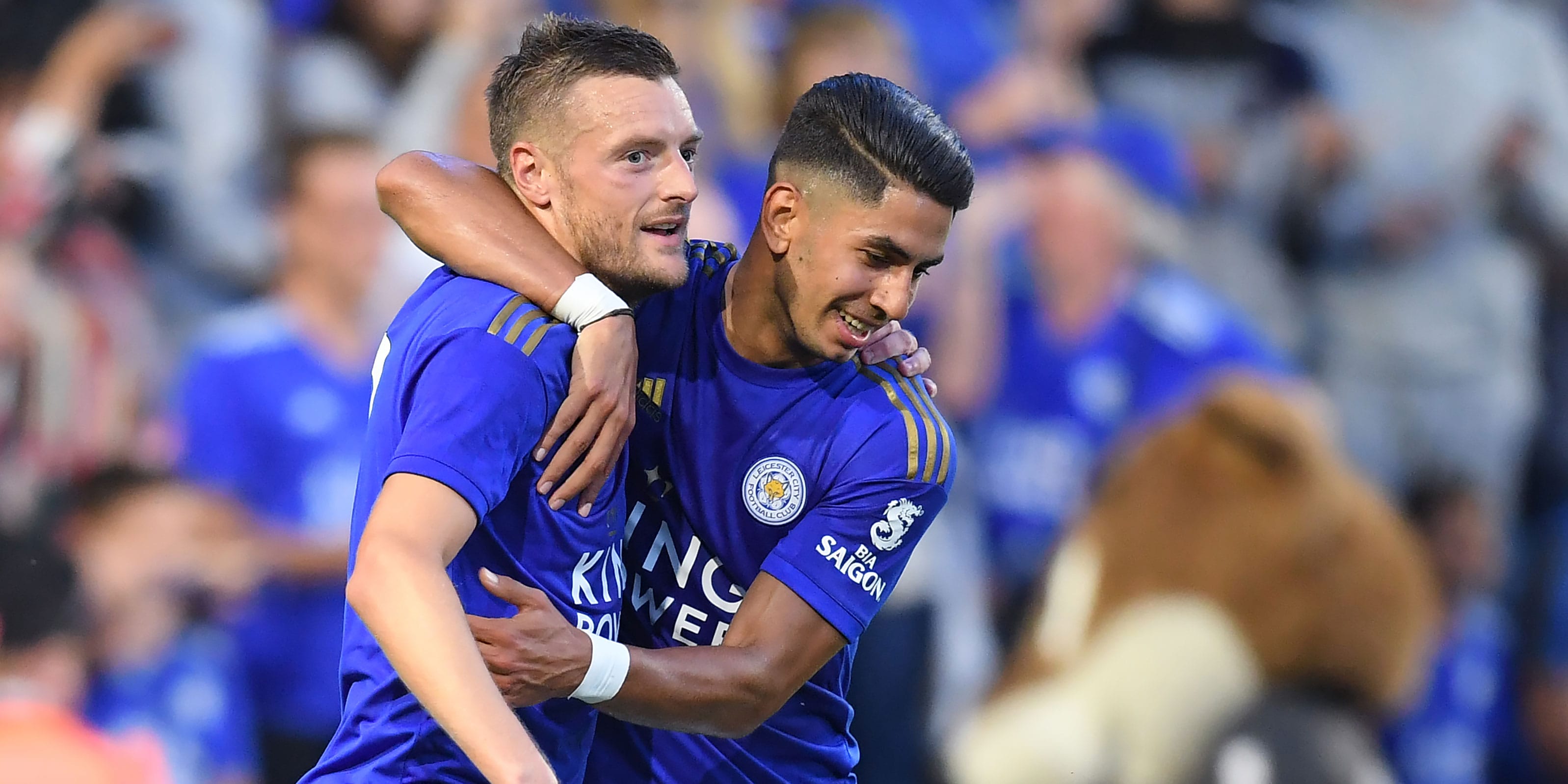 Will the winter break be good for football?
The winter break is essential for the players, but it's terrible for the fans who want to see games around the Christmas period. When it comes to international football especially, other countries are more rested for the big tournaments as players have had that break in the middle of the season to recharge their batteries.
A winter break would help England be more competitive on the big stage. At the same time, it's part and parcel of the game, I had to suffer when I played so why should English players get off easily nowadays!
Who will win the Golden Boot?
Mohamed Salah will win the Golden Boot this season. He's greedy around the box and he'll benefit from playing every game because Liverpool won't rotate him unless they absolutely have to.
Salah will be pushed by the likes of Mane, Kane and Aguero but he'll pip them to the prize. In terms of natural goal-scorers, Aguero is the best but Pep tries to rotate his forwards so he won't get as many games as Salah.
Should young players go abroad?
It's good for the English game that young players are now looking for opportunities abroad. Sancho is the perfect example, he was obviously a massive talent at City but with all the quality players at their disposal, he wasn't going to get in the side. He took a leap of faith by joining Dortmund and now he's worth £100 million-plus.
There's always been an abundance of young, British players at the top clubs, but they struggle for game time and end up playing 23s or 18s football for a long period of time. By the time they're ready to get a chance, someone else has already been brought in to take their spot at that club.
No disrespect, but anyone can play 23s football, so young players need big league experience to progress. Now, young players are taking that leap, playing in different leagues and experiencing different cultures, which is bettering them as players.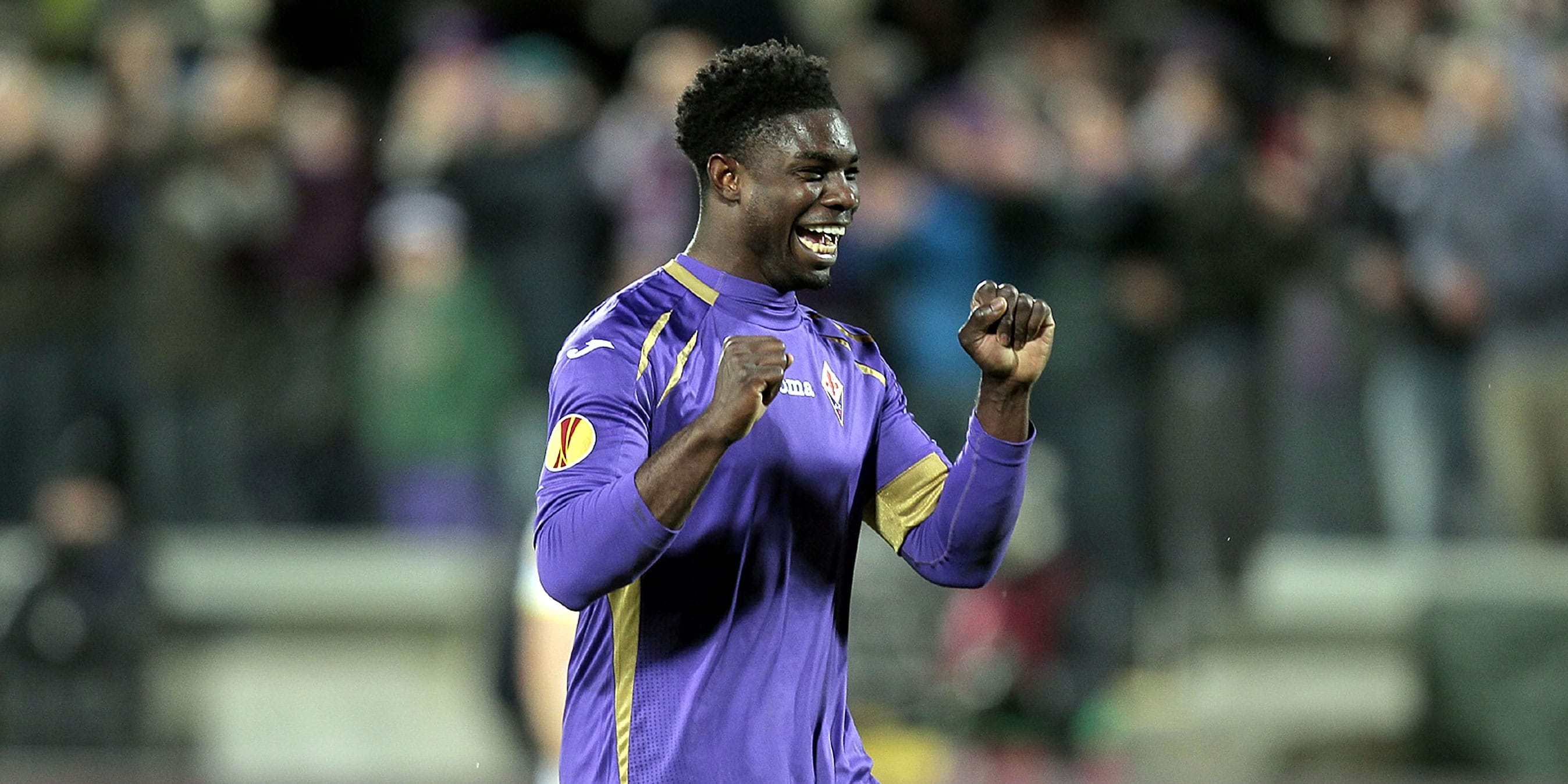 For English players wanting to go abroad, as long as they've got players who speak English over there who can help them settle, it's very easy to adapt. At Fiorentina, I built a great rapport with the likes of Marcos Alonso and Salah – we all stuck together.
Of course, a lot of players like being at home and being around their families, so as long as you've got someone who's going to go over there and keep you on a straight and narrow, I can see nothing but good from players going abroad.
Ones to watch this season?
Callum Hudson-Odoi is the one to watch this season. He arrived on the scene last season and performed very well – I'm looking forward to his return from injury so he can show people what he has got.
Phil Foden is an immense talent. Everyone knows his capabilities, but it's going to be interesting to see what happens with him and if he can break into the City team.
You also can't look past Mason Mount, Tomori and Abraham at Chelsea. Mason Mount, in particular has been outstanding, he looks like a real player. He's proving that he can take the promise he showed at Derby and deliver it on the big stage.
Watch all our interviews with Micah Richards in bwin YouTube channel.
Join bwin today and receive up to £10 money back as a FreeBet if your first wager at odds of 1/1 (2.0) or greater is a loser! Terms and conditions apply.
Stay close to the action with the bwin app. Access more markets than any other betting provider and scan our in-depth football statistics menu to find and make your bet selections fast. Download now the best betting app.