In the second part of our exclusive Louis Saha interview, the former striker discusses how he feels his old clubs Manchester United, Tottenham and Everton will fare this season.
The 20-times capped France international, who won two Premier League titles with the Red Devils, talks about new players and the prospects for his teams.
Man Utd:
Is £80million the right price for Maguire?
The market is so crazy that it's no surprise to see Maguire fetch £80m. Transfer prices no longer work on more talent equals more money, there is has a lot more variables to it now. If a team is looking for a player in a certain position, they will pay a lot more for that player.
When Ferdinand joined United for £30m, it was massive at the time, but it makes you wonder what he would go for if he was playing now.
Maguire is a top player for both club and country and is a big signing for United. You have to forget about the money paid and be glad you've signed the player you wanted. He's a proven Premier League player and will solidify the United defence.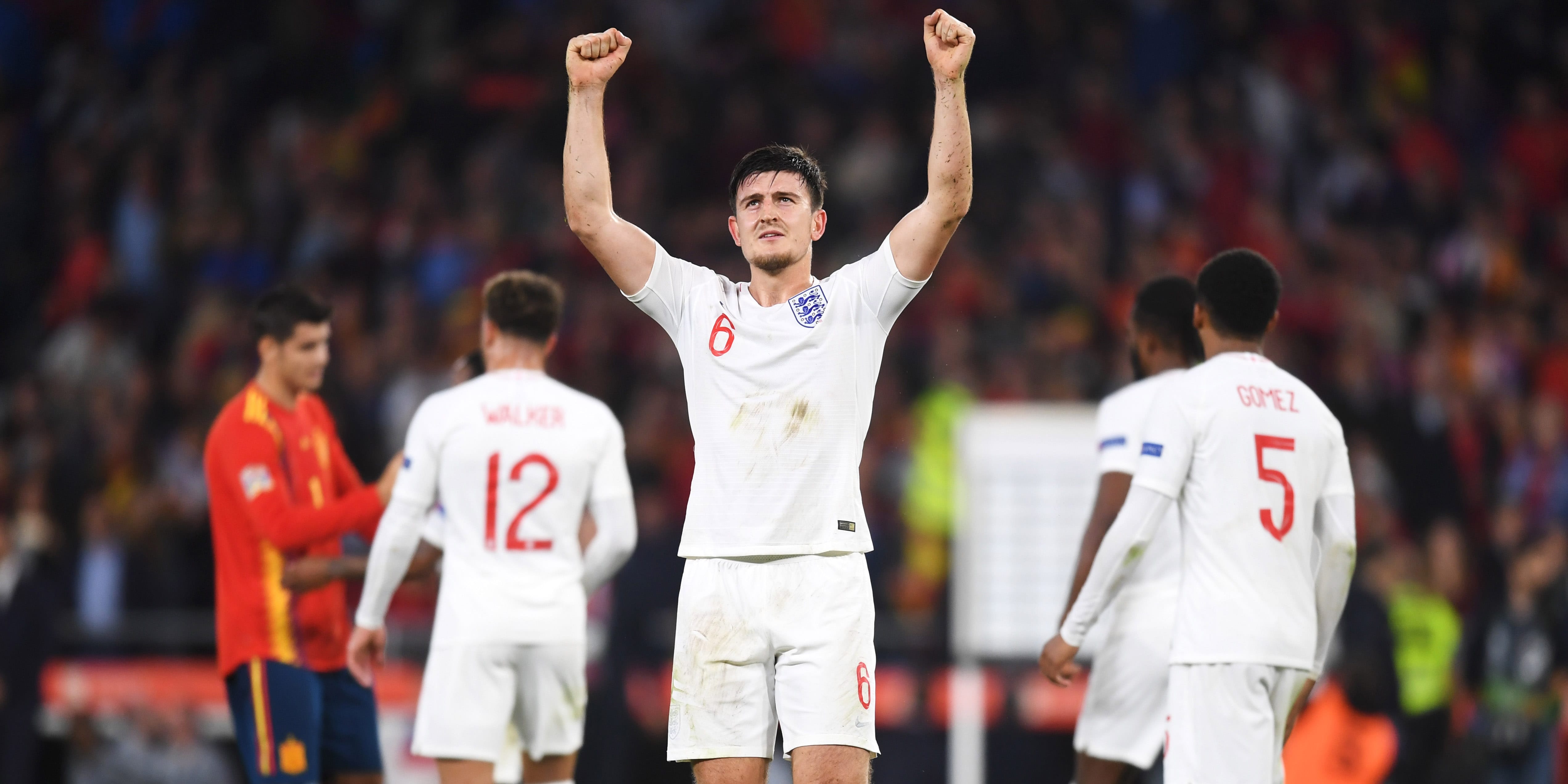 Were you surprised by how much Wan-Bissaka cost?
Wan-Bissaka was one of the best right-backs in the Premier League last season and that was always going to make him expensive. He's already proving that he can adapt to the United team and will definitely be a great investment for the club.
As a player, you have to look past your price tag and just prove to yourself, the club and fans that you're good enough to take that step up. If he plays to the level that he did last season, then no one will question his price tag.
Team:
With Lukaku now gone, does Rashford need to become United's top goalscorer this season?
Rashford has got no excuses to not score over 20 league goals. He's clearly Solskjaer's main man up top now and he'll start most games, giving him ample opportunities to score goals.
He's an excellent player and has all the attributes to be a Golden Boot winner – pace, technical ability, an engine and he's unpredictable when he's got the ball at his feet.
Sometimes he's guilty of trying one flick too many, which he needs to get out of his game, as he does the hard part but then tries one thing too much.
He's still very young, but Solskjaer is the perfect manager to get the best out of Rashford. Solskjaer always took his chances and was clinical in front of goal and if he can pass that down to Rashford, then he'll score 20-30 goals a season.
Where did it go wrong for Lukaku?
Lukaku wasn't able to fulfil his potential at United and I think it's down to his self-motivation and confidence. He should be a defender's nightmare, he's blessed with both strength and pace, which is rare. He should be able to hold the ball and bring other players into the game, but he doesn't use his strength to his advantage.
He has been a little unlucky, as he's not the type of player that can create a goal by himself, he needs service. United struggled to get the best service into the area while he was there and it means he can't do what he's best at – getting on the end of crosses and through balls.
Again, the issues start from the back. As the defence has been a little shaky, the midfielders aren't able to push up the pitch as much as they would like, which starves the service to the players at the top.
Will Sanchez get back into the first team?
Sanchez's poor form has been a mystery, but he could single-handedly bring United back into the top four if he can find his rhythm again.
Having a full pre-season will hopefully install some confidence back in him, whilst Solskjaer is the ideal man to get his Midas touch back.
Players go through rough patches and when the team is playing well, it can be covered up as you're still winning. When Sanchez joined United, he was instantly thrown into the deep end and all eyes were on him and have been ever since.
I'm hoping he's working hard behind the scenes to get back to his best. He has to channel all his frustration into his training and come back stronger. As a player, Solskjaer would always take any frustration he had and leave his all on the training field and we all know what he achieved as a player. He should be a prime example for Sanchez to follow and hopefully he gets his confidence back again.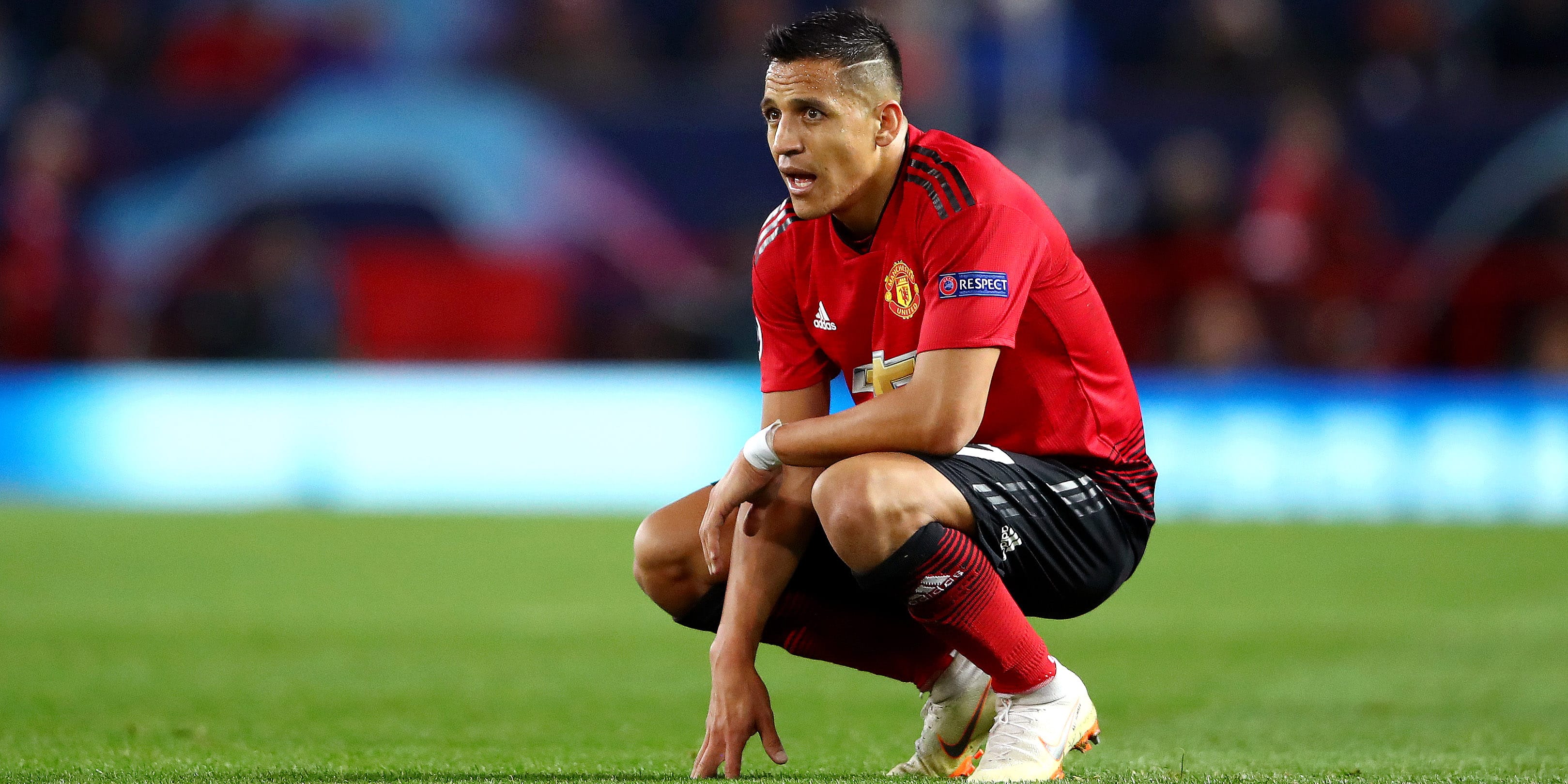 Solskjaer:
What contributed to Man Utd's poor form at the end of last season?
United took their foot off the gas towards the end of last season and it cost them a Champions League place. They were on a high when Solskjaer took over and were easing past teams, but they got ahead of themselves and started to think they had won games before getting on the pitch.
It was great to see so much confidence in the players, but you have to be respectful of your confidence and I think the players have learnt that now. They've proven they can do it, so it's about going out with the confidence to win but knowing you have to work to get a result.
The Utd team were running around 20kilometers less a game towards the end of the season and that's just not on. Every player ran their heart out when Solskjaer arrived, but they got a little lazy towards the end of the season and they need to get right back on it at the beginning of this campaign.
Solskjaer would have remembered what Ferguson was like after a long run of winning games. He never let it get ahead of us and didn't let us get carried away. I imagine Solskjaer will implement that on to his players now.
Is Solskjaer the right man for the job?
Solskjaer is definitely the man to get United back to the top. He is still learning a lot himself, but as a player he would have learnt from the best in how to keep egos in check and take the responsibilities of managing the team.
It's now his job to make sure every player understands what he wants from them and what they want from him. Once he knows each player inside out, he'll be able to work out what the team is missing and what needs to improve. You've got to make the players want to play for you, or you're fighting a losing battle.
He'll have a strategy in place that will continue to grow the club and get them back to the top and whoever's not on board will have to go.
What's United's main focus this season?
United's main focus this season is playing the right style of football again. The players need to get their confidence back to where it was when Solskjaer arrived.
Once they're playing with that confidence again, they'll start to win games and the by-product of that is success. They're more than capable of getting back into the Champions League next season and if they all play to the ability they can, they're a match for anyone.
The board have fully backed Solskjaer with a lot of money this summer and they clearly have faith in his plan – and I'm confident that he will deliver.
Tottenham:
After a fairly busy transfer window, do you think Tottenham can push Man City and Liverpool and close the gap on them?
Tottenham will be the team to challenge Man City and Liverpool this season. Spurs will be right up there in the mix at the end of the season, as will Man United and Arsenal.
All over the pitch, Tottenham have quality players. They have a lot of power in midfield, which is vital for the way that they play. They have defenders who can score goals and wing-backs that are great going forward.
Last season, they were more aggressive, which is why they made it to the Champions League Final. As a result, they are now more confident and consistent and that will help drive them to success this season.
Tottenham's success has been mainly thanks to Pochettino, who has mastered the team very well. He has made them hard to beat and they now perform well against the big teams – they are now expected to pick up points against the likes of Chelsea, Manchester City and Liverpool, which is why you'll see them near the top of the table at the end of the season.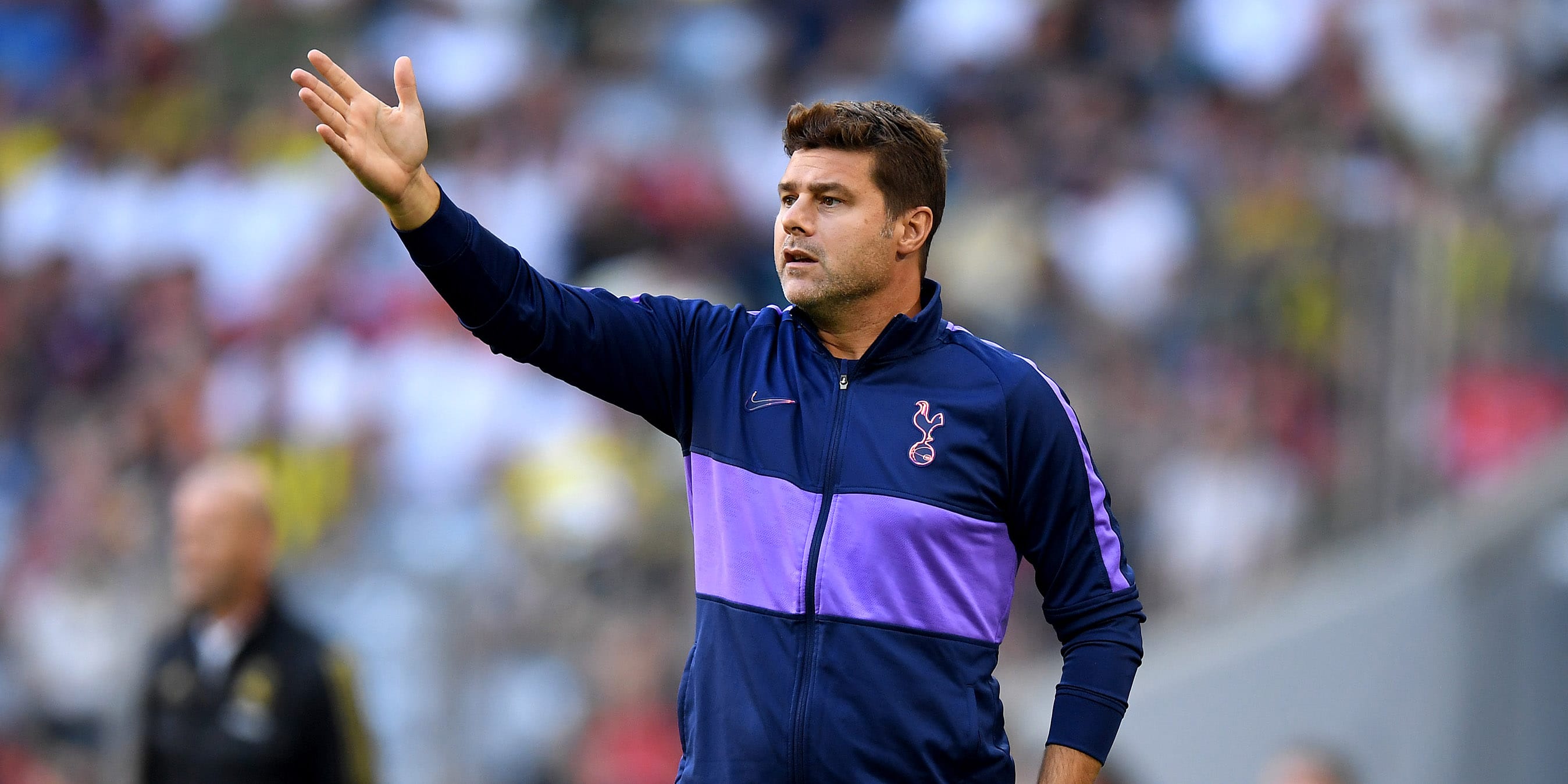 Who do you think will finish in the top four?
Liverpool, Man City and Tottenham are certain to finish in the top four. Chelsea, Arsenal and Man United will likely battle it out for fourth and final Champions League spot. If Everton's new signings gel quickly, then they could be a surprise package, but it's asking a lot.
I think that Liverpool have the most balanced and complete squad in the league. What they achieved last season was incredible, they were just very unlucky. Even without making many signings, they are still the most dangerous side in the league.
Manchester City are weak in defence, I think they are just short of one or two players in order to retain their title, but whatever happens, it will be between Liverpool and Man City for first position.
Can Sissoko maintain his form from last season?
Sissoko was a machine last season, there is no one in the league that can compete with his physicality. He can bombard forward to support his strikers in a way no one else can. Importantly, he never forgets about the defensive side to his game.
This season, Sissoko will be confident after his performances. He's first to the tackle, quick to get the ball back and can recover a ball 10 to 15 yards before any other defensive midfielder in the league.
He is an engine, he can run backwards and forwards all day. He has brought real quality to this Tottenham team. Sissoko deserves a lot more credit than he is given but Pochettino also deserves credit – he has given him the freedom to let him gain confidence and play his true game.
Everton:
How big of a signing was Kean for Everton?
Kean is a great signing for Everton but he is going to need time to adapt to the Premier League – I can't see him hitting the ground running. At Juventus, he wasn't a regular starter as he was competing with Ronaldo, Mandzukic and Dybala; at Everton he is coming in as the number one striker, so he will need to prove himself.
He is physically very strong but he isn't a striker that will create his own chances. He will need to rely on the service from the likes of Richarlison and the other players around him.
Adapting from Italian football to English football really isn't easy, he will need time, but he is at a family club that will give him all the tools that he will need to develop into a leading striker.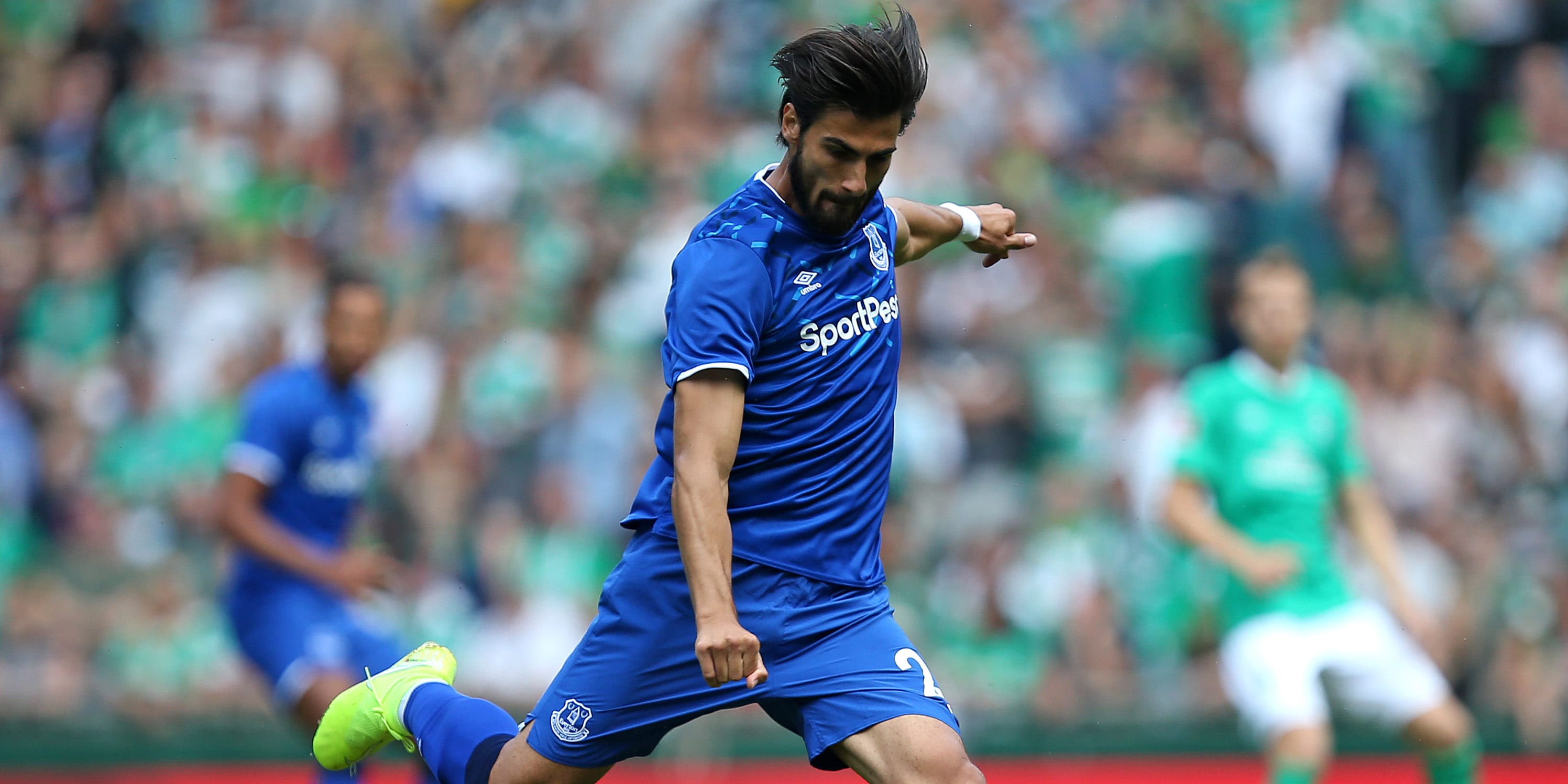 How important is the signing of Andre Gomes for Everton?
Andre Gomes has to be one of the Premier League's signings of the summer. He was amazing for Everton last year, he is a tremendous player.
The way that he holds onto the ball is perfect, he has the ability to pick the right passes, protect the defence at the right moment and, most importantly, he is consistent.
Football is all about consistency and getting the right results. Gomes has the ability to turn draws into wins and losses into draws. Now that they have added even more quality up front, he will only continue to improve.
How big of a loss is Idrissa Gueye for Everton after his move to PSG?
PSG are trying to reach the next level and Idrissa Gueye is a great signing. They need dedicated players, someone who is willing to work hard for the team, someone with the right attitude.
This is an amazing opportunity for him to be able to play Champions League football and win trophies – it's amazing how far he has come in the last five years, it is the beauty of football.
He will be a big miss for Everton and they will struggle to replace him, but he's 29 and won't get another chance to move to such a big team, so you can understand why he wanted to go.
Join bwin today and receive up to £10 money back as a FreeBet if your first wager at odds of 1/1 (2.0) or greater is a loser! Terms and conditions apply.
Stay close to the action with the bwin app. Access more markets than any other betting provider and scan our in-depth football statistics menu to find and make your bet selections fast. Download now the best betting app.