The new season is nearly here so bwin caught up with Danny Murphy to get his exclusive thoughts on what lies ahead in the 2019/20 campaign.
The BBC pundit gives his views on the transfer business of his former clubs Liverpool and Tottenham and how they will fare in the Premier League.
The former England international also gave us his opinion on Paul Pogba's situation at Manchester United and his predictions for the Premier League title race.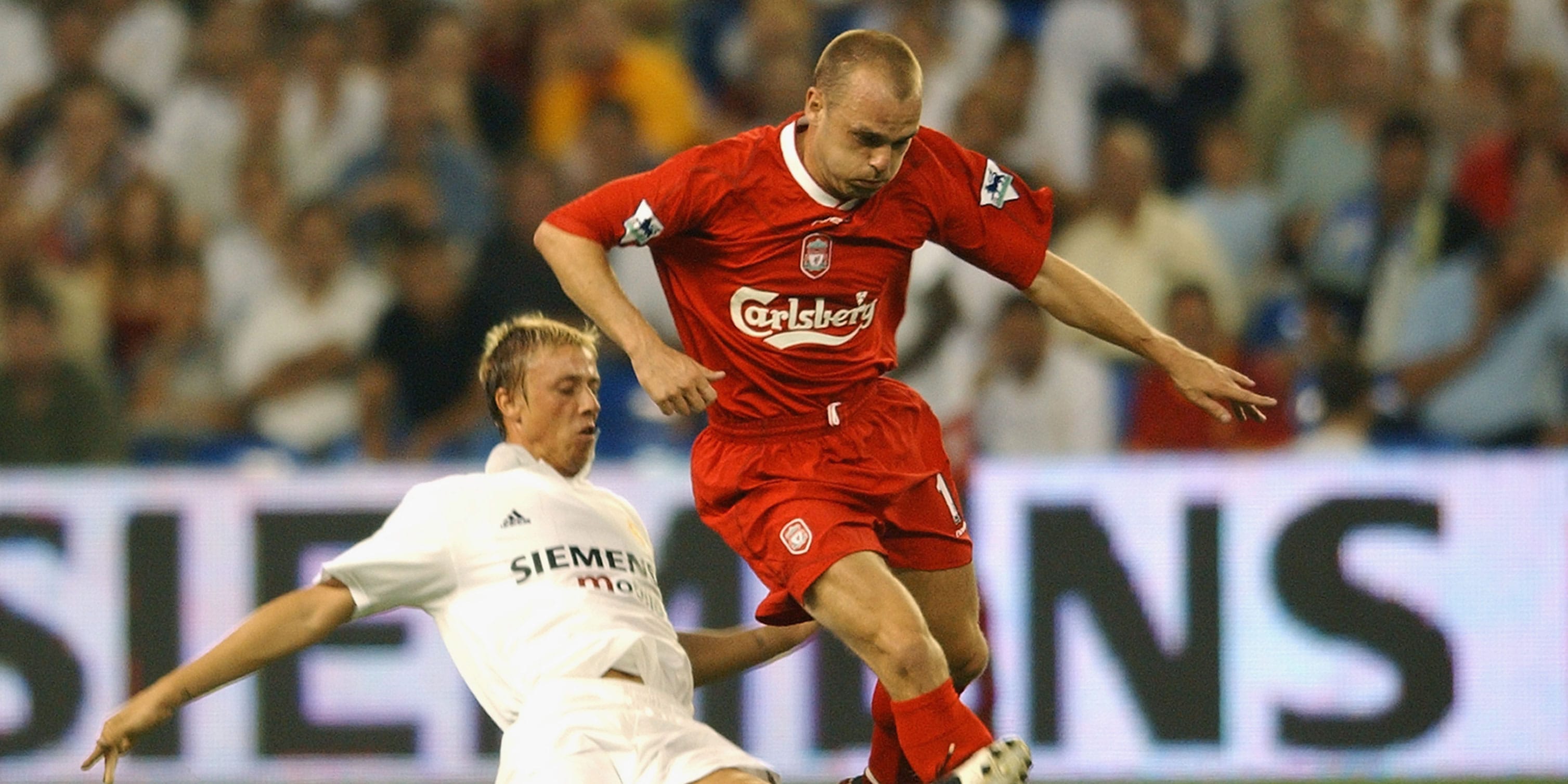 Liverpool
Are you surprised that Jurgen Klopp hasn't been active in the transfer window?
Klopp hasn't been busy this transfer window as the only players that can improve his team already play for the likes of Real Madrid and Barcelona. There's already a lot of depth in the Liverpool squad and it's hard to improve a team that wins the Champions League and finishes the season on 97 points.
Liverpool had a few long-term injuries last season, with Oxlade-Chamberlain and Gomez missing a large chuck of the season. They will be like new signings this season and will be playing in the first team. It's not the end of the world if Klopp isn't too active in the transfer window.
Is Alex Oxlade-Chamberlain too injury prone to rely on?
Oxlade is a fantastic player and if fully fit I think he will be in Liverpool's starting line-up come the beginning of the season. He had an injury that kept him out for nearly the whole season, but that's better than having a niggling injury that keeps coming back sporadically throughout the season.
Liverpool have done well not to rush him back and I think he'll be fit for the beginning of the season. He'll really give them that engine they need in the middle of the park and could be a big player for the club this season.
If he were to have another major setback this season, then maybe Klopp will have to look at replacing him next season, but that will be his last option.
Will Sadio Mane and Mo Salah be too tired to start the season after a long African Cup of Nations?
Liverpool have to be careful with resting Mane and Salah early in the season or they risk giving City a head start in the league. Mane and Salah are likely to need a rest during the season as they've played so much football, but Klopp may have to wait until 10 or so games in to do so.
Liverpool can't afford to not get off to a good start and giving both their main threats a rest could prove to be a costly decision. Mane looks as if he could run forever, but Salah will definitely need a rest. Klopp looks as if he will bring them back in softly, but it's a risk to not play both of them at one time.
Teams will fancy their chances more against Liverpool if they see Mane and Salah's name missing from the team sheet. Liverpool need to avoid giving teams that psychological head start.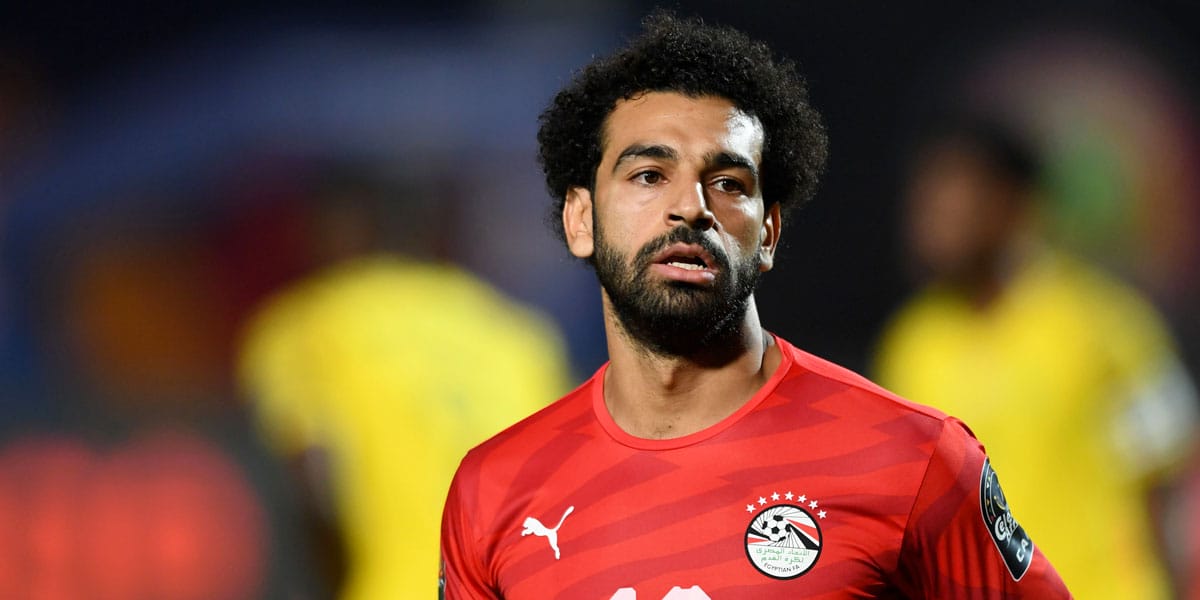 Would Ousmane Dembele be a good signing for Liverpool?
Dembele would be a fantastic signing for Liverpool. He's not had the best time at Barcelona, but clearly has an abundance of talent and the ability to win games by himself. If he can recapture his belief in his ability then Liverpool would have a formidable front three with him, Mane and Salah.
When playing to his potential, I think he would edge Firmino out of the first team. Firmino is the type of player that would raise his own game and everyone's around him if Dembele came into the team. He'll fight for his place week in week out and if you're not giving your all on the pitch, then Firmino will be right there to take it.
Should Liverpool sign Philippe Coutinho back from Barcelona?
Liverpool would be taking a step backwards if they re-signed Coutinho. Coutinho is at his best when playing in a central three, not wide left. If he were to come back, he would change the dynamic of the team and it would disrupt the balance.
Liverpool's midfield three are all super athletes who defend as much as they attack, which they'll lose if playing Coutinho there. Klopp had the ability to try a different formation once Coutinho departed and the results speak for themselves. It would be risky to revert back to accommodating Coutinho.
There's always room for a creative player, but Liverpool should be looking at a player like Ousmane Dembele or Zaha, not Coutinho.
Should Harvey Elliott sign for Liverpool?
Harvey Elliott would be a great signing for Liverpool and the right move for the player. Liverpool are in a very stable position with Klopp and as a youngster, Elliott wouldn't have to worry about another manager coming in and not seeing him as part of his future plans.
Klopp has a great record of giving younger players a chance to prove themselves and I'm sure Elliott will get the same opportunity if he buys in to Klopp's plan. This would give him a great chance to play and train with some of the best players in the world and see what it takes at the top.
He's very young and has the chance to develop at Liverpool and then spend a season out on loan if need be. It's a great opportunity for the player and one I can't see him passing up on.
Is it time for Harry Wilson to move on?
I can't see Wilson getting the playing time he wants at Liverpool and it's probably time for him to move on. He's a talented player, but he's competing for a place against some of the best players in the world and he's not going to get in front of them.
I think he's good enough to make it in the Premier League, but he's not got the physicality to play at the very top level. Players need a mix of talent and athleticism to get into the top teams and I don't think he possesses both. He clearly has the talent and I wouldn't be surprised if another Premier League team snapped him up. 
Will Liverpool be worried that Manchester City are strengthening their team?
Rodri won't improve City's first XI as Fernandinho is incredible but he does improve their strength in depth. He's an excellent signing for City and I think he'll eventually slot right into the defensive midfield role that they've relied so heavily on Fernandinho playing.
He's got all the attributes to just come in and relieve Fernandinho being fit every week. He's tall, strong and enjoys doing the jobs others shy away from in front of the defence. Fernandinho has proven how vital it is for City to have a player that sits and lets their attacking talent play without shackles.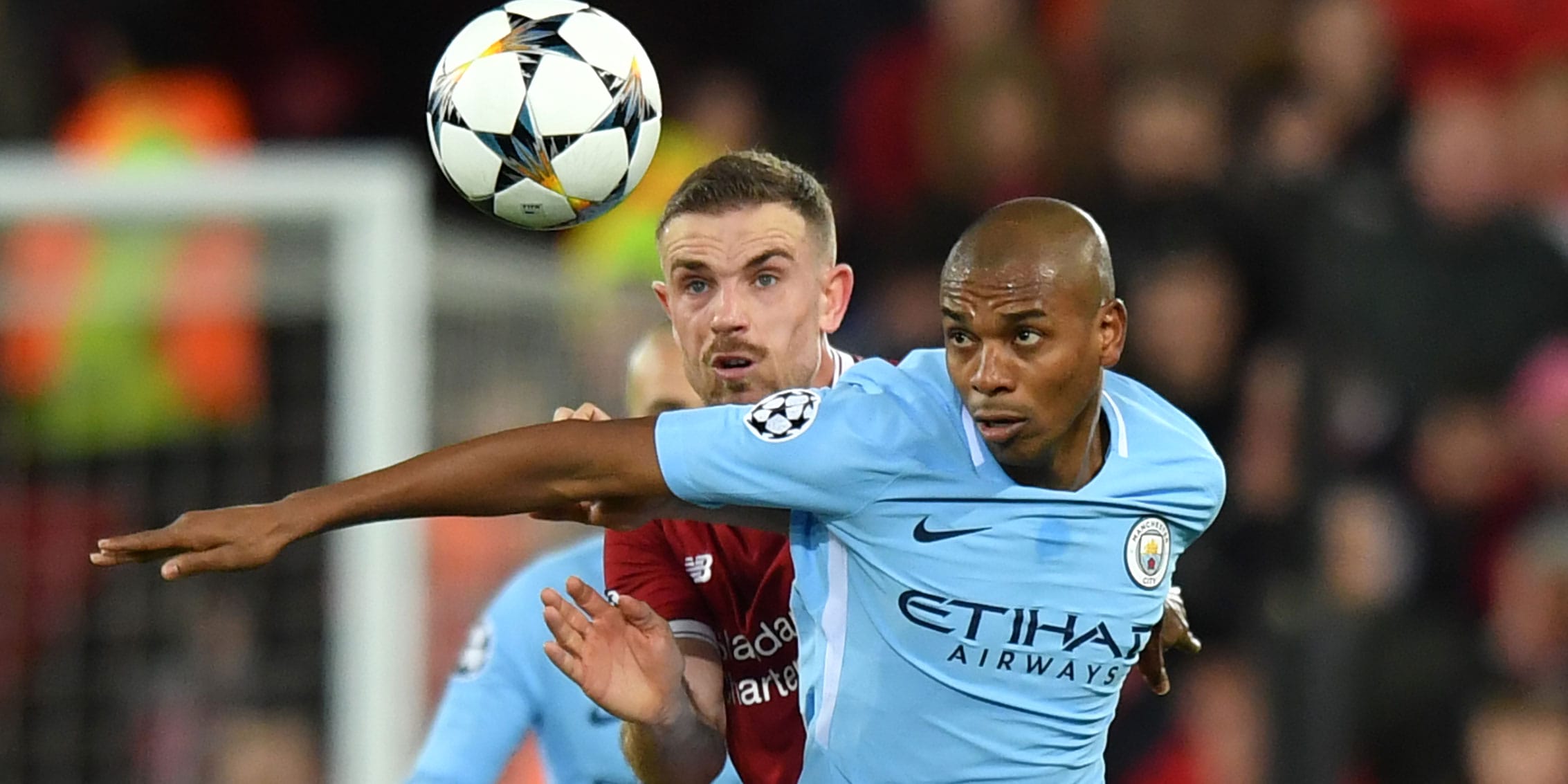 Tottenham
Have Christian Eriksen's under-par performances cost him a move away from Tottenham?
Eriksen's failure to shine in Tottenham's important games has potentially cost him a move to a big club. There were a few games in both the Premier League and Champions League last season that Eriksen failed to drag Tottenham over the line when needed. He needs to prove he can take control of games if he wants the likes of Madrid to come in for him.
If Eriksen joins a better team than Tottenham then he wouldn't be a guaranteed starter. He has to ask himself the question of whether he wants to play football at a top club that adores him, or move away and risk being just another player.
He's an unbelievable talent and possesses the ability to unlock teams, but he has to start showing it more often. Tottenham struggled against the top six teams last season and if they want to seriously compete with the top then they have to start performing against them.
Can Tottenham afford to let Eriksen leave on a free next season?
Tottenham have to tie Eriksen down with a new contract if he doesn't leave this summer. They may have to add a clause to the contract that allows him to leave if certain teams come in for him, but they can't afford to let him leave on a free next season.
I don't believe Eriksen will sulk if he doesn't leave this summer, but he needs to make sure his head is 100% in the right place come the first game of the season. If he does kick up a fuss then Pochettino will have no issues dropping him and that will only make matters worse. I really don't think Eriksen is that type of player though.
These situations are the exact reason why teams shouldn't let players get down to one year on their contract. Tottenham can't afford Eriksen to leave on a free next season so will want him to sign a contract if they can't sell him. Eriksen then has to put his faith in the board if he signs a contract, that they will let him leave if a big team comes in for him.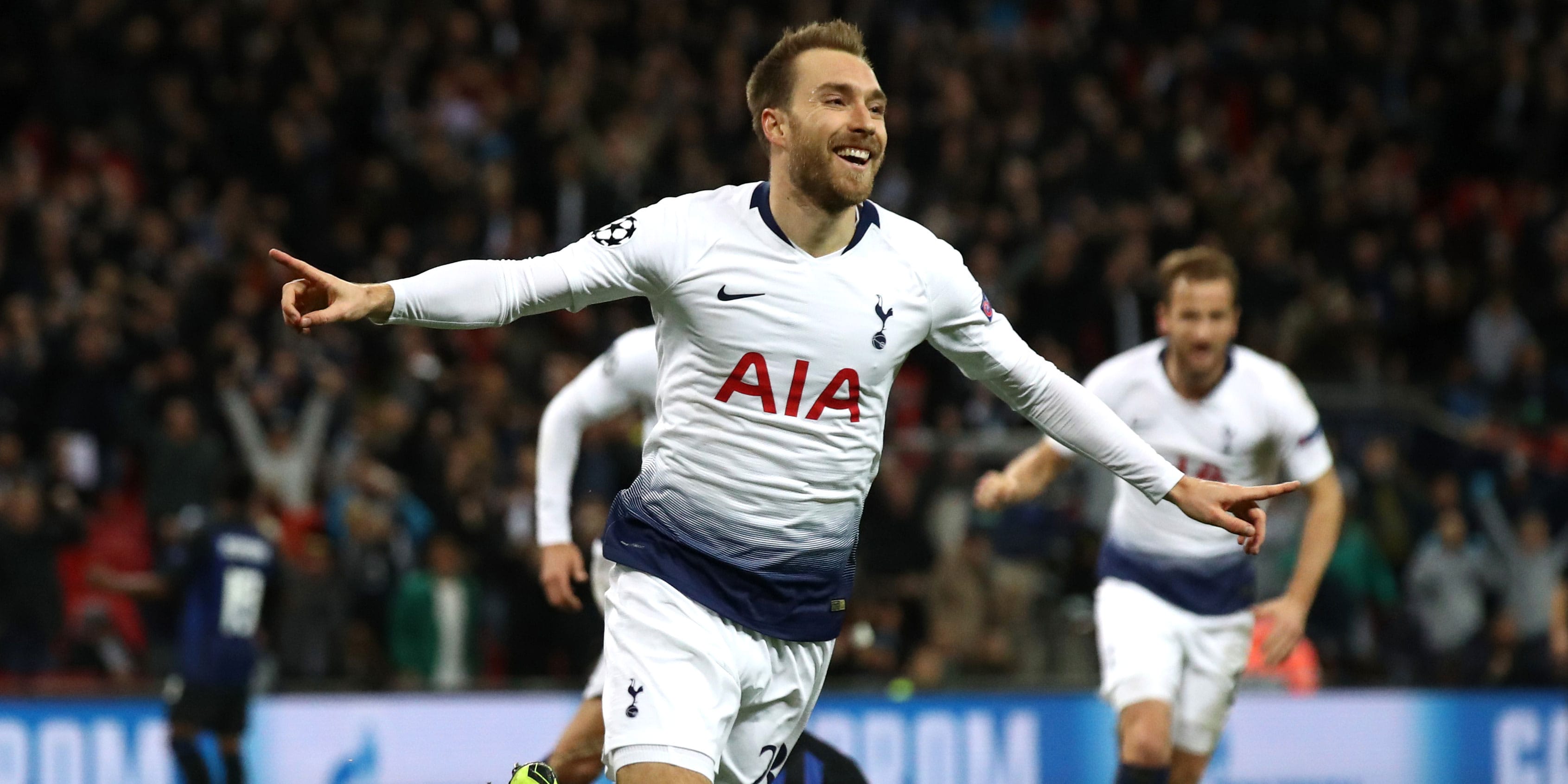 Will Tottenham miss out on potential transfers whilst the Eriksen situation drags on?
Tottenham need to have a cut-off date with the Eriksen transfer saga. They can't afford to be kept in limbo over the transfer as they could lose one of their best players without having the time to recruit another.
Tottenham need to have a final transfer date for Eriksen and if no one comes in for him by that date, then he's staying at the club for at least the season. The transfer window has been open for a while and there's been ample opportunity for a bid to come in for him. If there hasn't been a bid yet, then you've got to ask how much another team really wants him.
How have you rated Tottenham's transfer business to date?
Tottenham need to approach signings the same way they did with Ndombele and just get the players they need without waiting for a departure. If the player you're bringing in will improve the team, then you can't let potentially departing players dictate whether it happens or not.
I think Ndombele will be a breath of fresh air for the club and is more than capable of filling Dembele's shoes. He has the rare ability to beat players in the middle of the park, whilst having a deadly pass to him. He's exactly what Tottenham need.
Tottenham did really well to go out and secure Ndombele before anyone else. That was only achieved by the club getting the business done early without worrying about what was going on with outgoing players.
Are Tottenham the best equipped to close down Liverpool and City?
Tottenham need to take advantage of the issues United, Chelsea and Arsenal are currently facing. This is their best chance to close the gap at the top and move further away from fourth and below.
Tottenham have to stop looking over their shoulder and start looking at the top of the table. They were very close to dropping out the top four last season and they have too good of a team to be worrying about that.
Their main focus should be bridging the gap between themselves and both Liverpool and City next season. I can't see them competing, but they're more than capable of closing the gap.
Would Dani Ceballos be a good signing for Tottenham?
Ceballos would be a great signing for Tottenham but he isn't guaranteed first-team football. Tottenham have a lot of good players in midfield so he wouldn't walk into the team. He would be looking to play in a similar position to Winks and I don't think fans would be happy to see him dropped to the bench.
Ceballos is young and eager and has clearly shown a hunger to play regularly, but I don't think Tottenham can offer him that. He would be a great addition to the team, but it depends if he is happy to sit games out and be part of a rotation.
What players can you see Tottenham selling this summer?
With the arrival of Ndombele, it wouldn't be surprising to see Dier or Wanyama leave Tottenham this summer. They now have Ndombele, Winks, Sissoko, Dier and Wanyama battling it out for two positions.
When you look at those five players, one of those two players seem like the most likely to leave. With talk of Ceballos coming in as well, that could put the final nail in the coffin for one of these two players.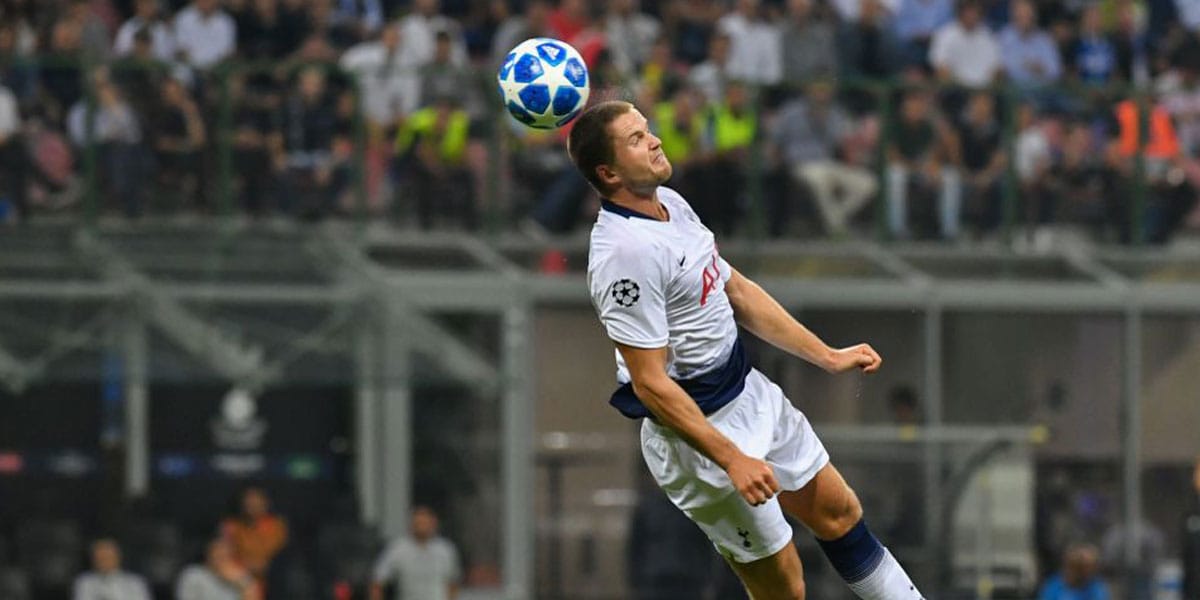 Would Ryan Sessegnon be a good signing for Tottenham?
Tottenham need to sign Sessegnon regardless of whether Rose stays or not. Being young and English makes Sessegnon a typical Tottenham signing and one they should definitely make.
Pochettino's track record with young talent means he will be confident that he can unlock Sessegnon's full potential. Rose had a fantastic end to the season and I don't think Tottenham should let him go, but Sessegnon is the ideal replacement in the long term.
Rose was back to his best at the end of last season and I think he'll have a great season. Keeping them rotating will keep them fit and there's plenty of games to get minutes under their belt.
Will Toby Alderweireld be at Tottenham next season?
Tottenham haven't got enough quality in their ranks to fill Alderweireld's departure. If he moves on then Tottenham will have to sign another centre-back to replace him.
Sanchez is a solid defender, but doesn't possess the same footballing ability. Foyth still has a lot to learn and is prone to making a big mistake every now and then. It's too big a risk for Tottenham to replace Alderweireld with either of these two players just yet.
Do you expect a big season for Dele Alli?
Tottenham will be expecting a big season from Alli. He's not a potential anymore, he's a Premier League regular with a lot of experience. He's got the swagger that makes him a joy to watch and frustrating to play against. The departure of Eriksen could make him more influential for Tottenham.
He had a few injuries last season and when he broke his wrist, you could tell he had enough of missing games and wasn't going to let it stop him from playing anymore games. He had a bit of an up-and-down season, but he never tries to hide away which is why I'm not worried about him continuing to progress.
I think Pochettino is going to put a lot of faith in Alli next season and really look at him as the player to take responsibility for the team on the pitch. His quality is unquestionable, it's only a case of him being able to stay fit for the season.
Can Tottenham get back to the Champions League final soon?
I find it hard to see Tottenham getting back to the Champions League final any time soon. When you look at how much the top European teams have strengthened this transfer window, it's hard to see Tottenham competing with them next season.
They were better than Liverpool in the final, but failed to seize their opportunities in the final third of the pitch. This is a great learning curve for those players and losing a final should make them hungrier to go and win a trophy next season.
Tottenham are in a great position at the moment and are moving in the right direction. They've got a new stadium, the right manager and some quality players. They'll continue to get better and I think they will be genuine title contenders in a few seasons.
How close do you think Pochettino was to leaving Tottenham?
Tottenham would have given Pochettino reassurances to make sure he didn't go anywhere this summer. Tottenham have done well to sign Clarke and Ndombele, but if Eriksen and Alderweireld leave and Tottenham don't replace them, then it's not been a successful window.
I imagine Tottenham will be looking to bring in another two of three players this window. Pochettino is a very ambitious manager and I expect him to bring a few more big signings in this window.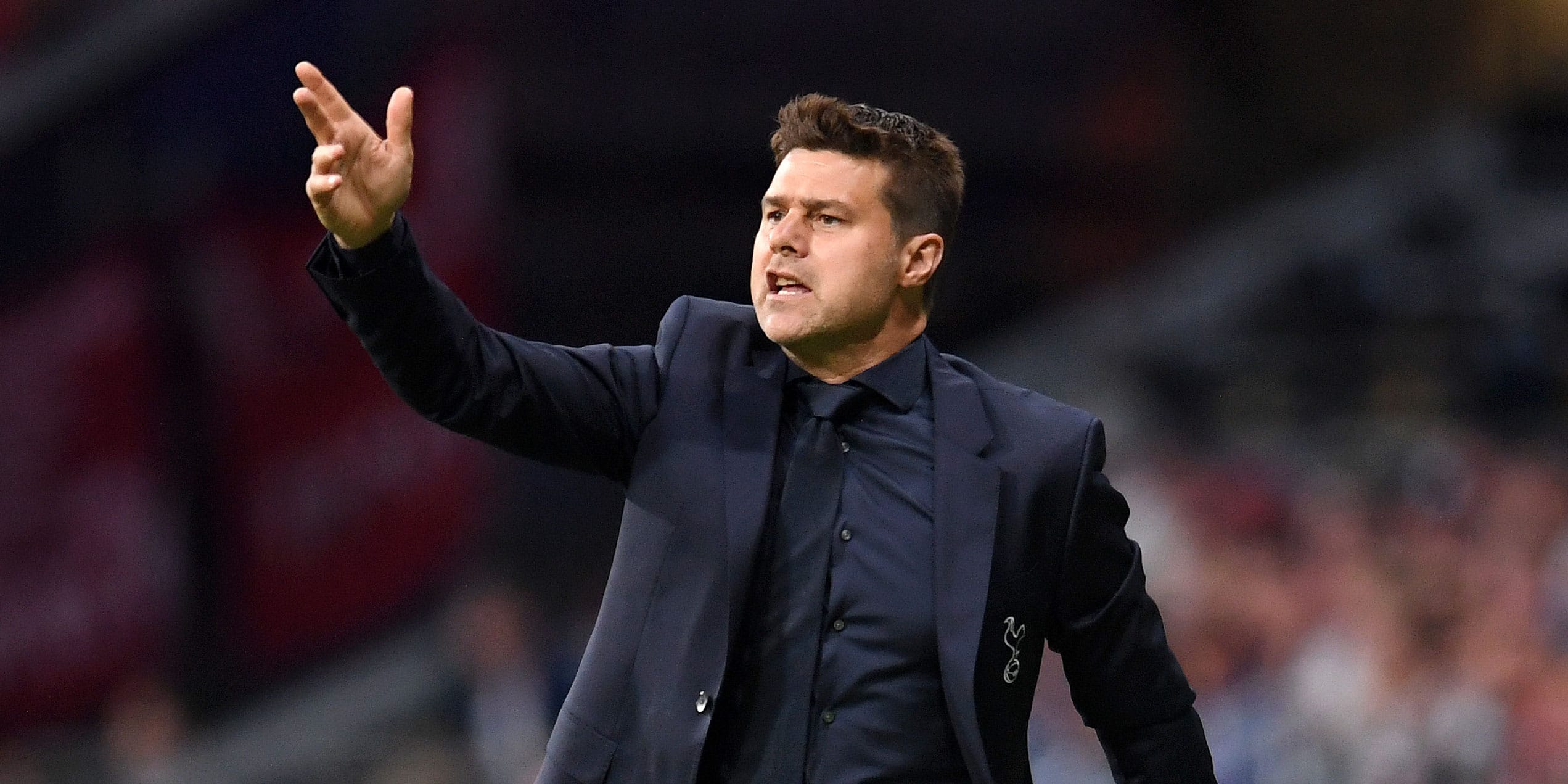 Premier League
Who will win the Premier League next season?
Liverpool and City will be in their own league again next season, but it's a toss of a coin to decide who will win it out of the two. I can't see either team securing as many points as they did last season, but they will both comfortably finish above third place.
I think Tottenham will finish third and Manchester United and Chelsea will battle it out for fourth. Chelsea have a lot of youngsters that will want to seize the opportunity to step up to the first team. When you mix that with the quality they still have, it's hard to rule them out.
Arsenal aren't going to compete with the top five at all this season. They need to spend a fortune to get back on the same level as the teams around them.
Unless the teams around both Liverpool and City start to spend big and bring in some top players, then the gap will remain the same. I don't think there are any players available that will be able to bridge the current gap between the top two and the rest of the league and if there were, then Liverpool and City would have first choice on them.
Would Paul Pogba's potential transfer cause a merry-go-round of other transfers?
If Pogba leaves Manchester United this summer then it could cause a series of transfers to take place. Certain teams have expressed an interest in Pogba and if they miss out on him, then those big teams will start to look elsewhere.
Eriksen is a very different player to Pogba, but he could be a back-up option for a team if they fail to sign Pogba. Then Tottenham and United will be in the market for replacements and it has a tumbling effect.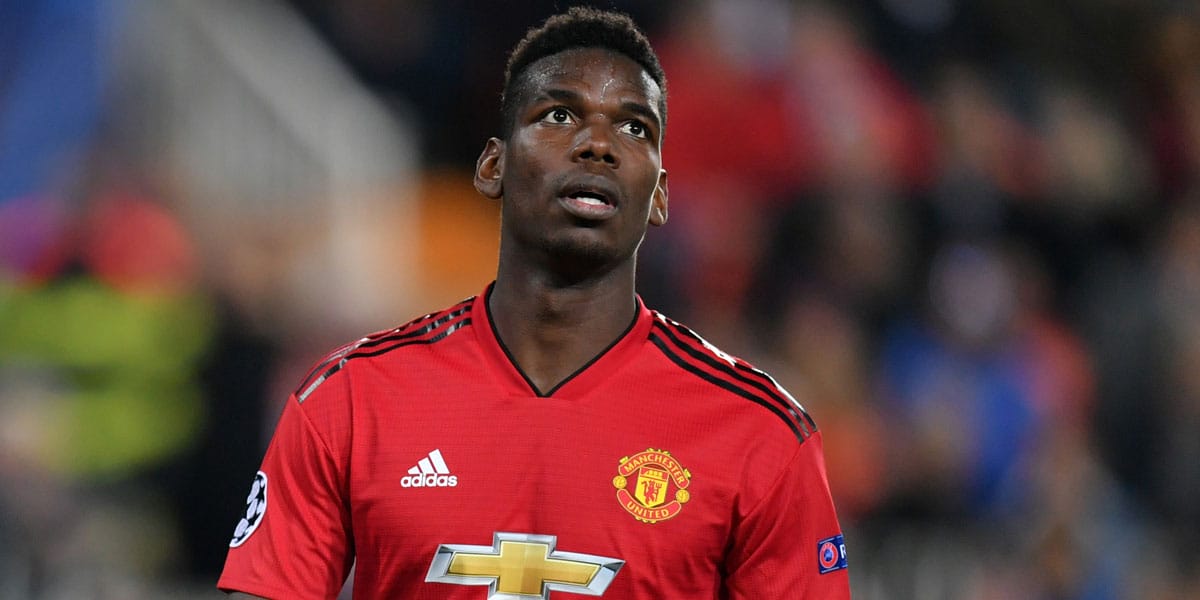 Do you think Manchester United want to keep Pogba?
United won't let Pogba leave if they're not given enough time to find a replacement. The main issue United have is that they need a midfielder who can come in and score and assist the amount of goals he has. Solskjaer may believe that he can get the best out of Pogba again, but if he really wants to leave then it's better to sell him.
You don't want a player who doesn't want to be at the club, as it effects the whole team. If every player isn't singing from the same hymn sheet, then it can divide the whole team and produce bad performances. It's better to get rid of them as soon as possible.
If United let Pogba leave for a hefty fee then clubs will instantly add a large sum on to any player United try to replace him with. The longer they leave it, the more expensive it's going to be. If Pogba looks set to leave then United need to bring a replacement in before he does.
How vital is it to get rid of certain players that clearly want to move this summer?
Television money has taken the control from players and given back to clubs. There's so much money in television rights now that clubs can afford to call a player's bluff. It's not ideal but clubs can now buy without necessarily having to sell. It's not a good look for the player if they're sulking and they could end up missing a whole year of football if they're sulking.
Join bwin today and receive up to £10 money back as a FreeBet if your first wager at odds of 1/1 (2.0) or greater is a loser! Terms and conditions apply.