Danny Mills spent much of his career playing in the Premier League, most notably with Manchester City and Leeds United.
He has remained in the game as a pundit and sat down with bwin this week for an exclusive interview where he discussed a variety of topics.
Ahead of this weekend's crunch game at Anfield, he assesses the chances of both Liverpool and Manchester City, considers the promotion prospects for Leeds, the introduction of VAR, the success enjoyed by Frank Lampard and Lee Bowyer, and looks ahead to England's hopes at Euro 2020.
Manchester City
bwin: What do you make of Manchester City's start to the season so far?
Danny Mills: The way that Manchester City have started this season has been very surprising, no one expected the loss against a depleted Norwich side, but that is the way that football goes sometimes and it why we love the game. We saw that City aren't invincible, even last season, they went through a spell where they had one or two questionable results but Pep has instilled in his team a drive and desire to push them as far as they can go until the end of the season, which means they can always turn around their form and deliver come the end of the season.
Have Manchester City already dropped too many points this season to have a chance of winning the Premier League?
Manchester City are still in the title race but having already lost two games at a relatively early stage of the season, it will be very difficult for them to retain their title. If you look back over the course of time, the champions can generally lose four games in a season, but no more. Of course, it can sway season to season but in general, if you lose more than four games a season, you will find it difficult to win the league.
Don't rule City out though just yet; people forget, there was an eight-point swing last season, as Liverpool were seven points ahead at one point. What is certain is that even at this stage of the season, this match is going to have a massive say as to who wins the title come the end of the season.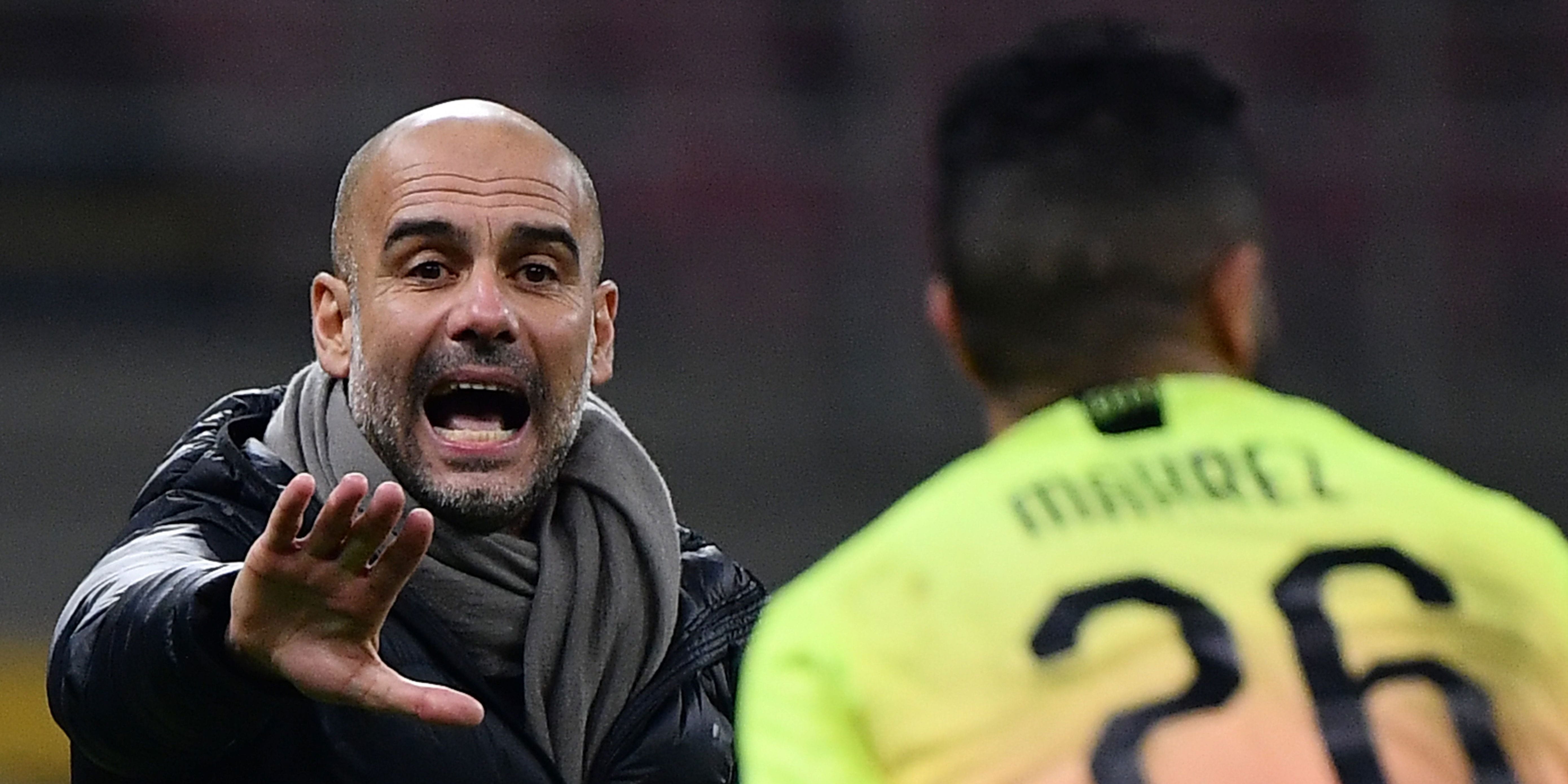 What would be considered a successful season for Man City this year?
For Man City to have a successful season, they need to win either the Premier League or Champions League. The Champions League, for the club, for Guardiola, is the Holy Grail and it is the trophy they want more than anything because it then puts Manchester City on a global basis. At the moment, Manchester City, whether they like it or not, aren't considered a massive club around the world in comparison to the likes of Manchester United and Liverpool.
Of course, if City were to win three Premier Leagues back-to-back, and match Manchester United's achievement, that would be sensational, but the priority has to be the Champions League. Guardiola was brought in to win the Champions League, what he has done during his time here has been incredible but this is the piece of the jigsaw that is missing and everyone at Manchester City knows that.
With the stakes so high at Manchester City, could Guardiola get the sack if he fails to deliver the Champions League or Premier League this season?
If Man City win the Champions League or if they win the Premier League for a third time in a row, it could be Guardiola's last season at the club as he tends to leave his jobs on a high. What is certain is that Pep isn't going to get the sack even if he fails to deliver those trophies. He has taken the club to the next level. He is so intense, it is incredible, the intensity, not just on the sidelines during a game but the intensity at the training ground, the drive, the desire that he has. This can have a massive emotional, psychological drain on you as a person and you wonder how long that can go on for, time and time again.
So, the worry for Manchester City is not whether they will need to sack Guardiola but how long does Pep Guardiola give it at City? Guardiola has a point to prove, he needs to win the Champions League with Man City as that is what he was brought in to do – he will want to win it on a personal level as well. Once he has won the trophy though, he could well walk away on a high.
Who has been your player of the season for Man City so far this season?
Raheem Sterling has been Manchester City's player of the season so far this year, you just can't look past him. He's grown as a person, as a man, he's matured so much over the last 18 months, he's been absolutely sensational. We've always known that he's had great quality and great potential, but what I like most is his desire in games to work his socks off and do everything he can to improve his game.
The very best players – Messi, Ronaldo, Tevez – all have one thing in common, they work harder than everybody else. Sterling obviously has the quality but it is his attitude and work rate that make him sensational.
With so much competition this season, do you think Aguero could win the Golden Boot?
Aguero has to be the main contender for the Golden Boot this season. The only reason that he might not win the accolade is because Man City share the goals around the whole team so they don't rely on Aguero's goals alone. Aubameyang will be there or thereabouts, but it will be difficult for Vardy to keep up his excellent form and Kane has fallen a little bit by the wayside with Tottenham struggling.
Aguero has been the best striker in the Premier League for the last five, six seasons. Even in the periods where he's had injuries, he has still been absolutely sensational. In and around the box, he is an absolute predator. He makes darting little runs, but he makes that very short, sharp four or five yards of movement, drops his shoulder and gets his shot away quickly. I think he is the best number nine in the Premier League.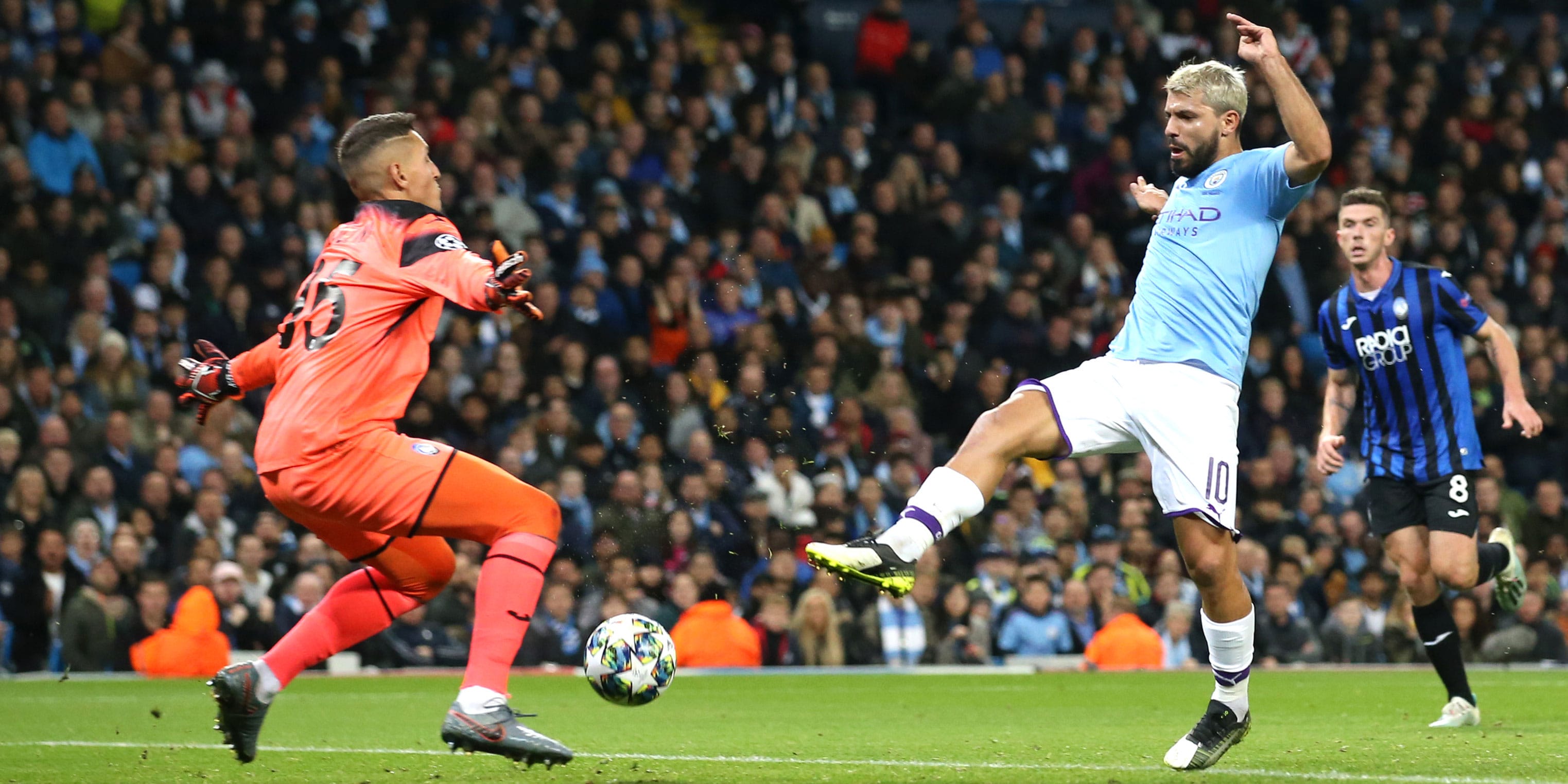 How much of an impact will Man City's injuries have on their season, and how important is it for them strengthen in the January transfer window?
Man City have been dealt a harsh blow with the injuries they have suffered, and they should look at the January transfer window as an opportunity to strengthen their defence. If City can't sign someone with Champions League experience in January, they could invest in Ben White and start developing him as a star for the future.
They need to find someone who can replace Vincent Kompany in the long term. City really miss his leadership skills, his organisational skills, his calmness on the pitch. Kompany played in every single big game that he was available, even when he hadn't played for three or four weeks, Pep threw him in because he knew what he would bring to the table.
Laporte was starting to become that sort of player but his injury was a massive blow to the club. John Stones hasn't really shown the sort of form that I think everybody thought he might do, and has also struggled with injuries, while Otamendi needs a star defender alongside him in order to perform. Fernandinho is a decent short-term replacement but that is it. So, central defence is certainly an area that Man City should look at strengthening in January.
There are rumours that Real Madrid are prepared to offer £70 million plus Gareth Bale for Raheem Sterling.  Do you think that's a good enough deal to prise him away from the Etihad?
There is absolutely no chance that Man City are going to let Raheem Sterling join Real Madrid in return for Gareth Bale and £70 million – not a chance.  Double the figure and you're still not even close, it's as simple as that. Regardless, Bale is hardly ever fit and when you compare him to someone like Sane, is Bale even as good as him?
The only way that a deal like that will materialise is if Sterling suddenly goes: "I want to go and play for Real Madrid." Raheem seems very, very happy, you can tell, he's become very humble and appreciative for all that Pep and City have done for him as a person. Of course, there is no smoke without fire so the deal could be possible, but it would be terrible business for City if it did happen.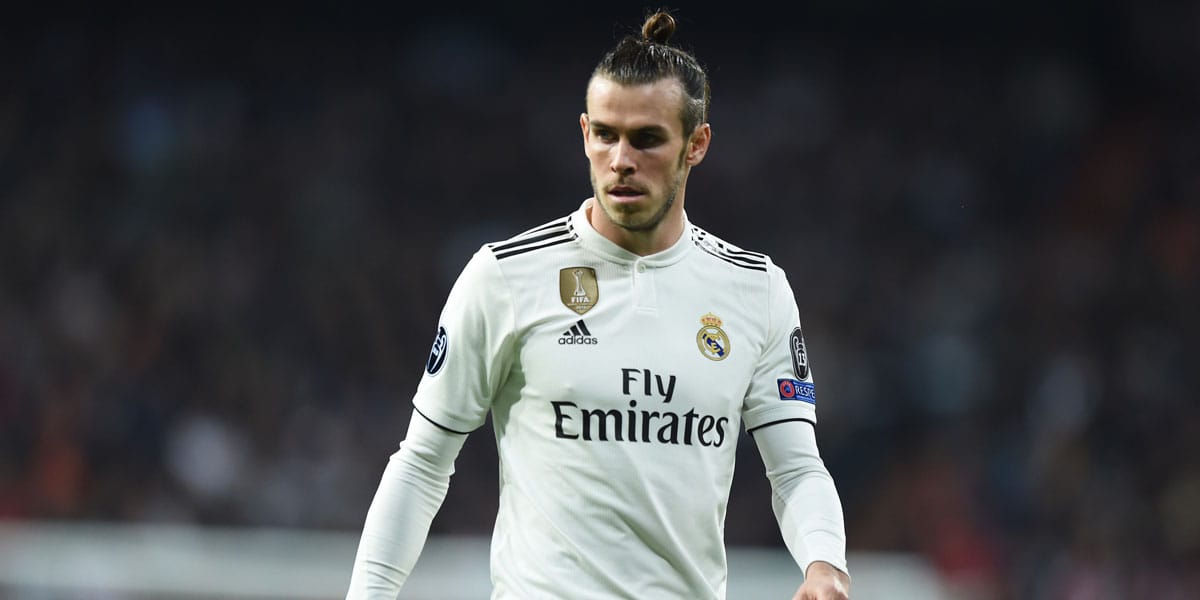 Man City have invested heavily in their academy. How important is it for Man City to start giving them game time?
For Man City's long-term success, they need to start developing their own players. For the future of any club, it is integral that you try and grow from within. Fans love to see one of their own coming through the system, a local lad, or relatively local, coming through and playing for their club. Of course, you can keep buying in success, but only if you're prepared to do that, season in, season out, and keep buying the very, very best, and that becomes very expensive.
City have invested heavily in their academy and are producing some very exciting talent; the problem is that they aren't getting the opportunities to play. The pressure is so high at a club like City that Guardiola can't afford to give youth a chance because he needs results and he also has first-team players that need game time when he is able to rotate. A manager has, on average, a couple of years, at most, they can't really take a chance on playing youth players and academy players.
We've heard Guardiola rave about Foden, saying he's one of the best young players that he's ever worked with, but he's not getting enough game time to go out and prove that, because he is competing against the likes of David Silva, Kevin De Bruyne, Bernardo Silva, Gundogan, Rodri and Fernandinho. At the moment, City are producing players for other clubs rather than their own club, this needs to change for their long-term future.
Does Phil Foden need to leave Man City in order to progress in his career?
Phil Foden is at the stage of his career where he needs game time, and he might have to leave City on a temporary basis to help make a career for himself. Look at the other players of his age, of his ilk, that are now playing regular first-team Premier League football and the danger is that he gets a left behind. He is learning an incredible amount from Guardiola and from training with the likes of David Silva and Bernardo Silva, but he is at the stage of his career where he needs to be starting at least 15 Premier League games a season and a loan move could be the next best step for him.
You look at the upcoming Euros and Foden isn't going to be near that squad, unfortunately, because he will not have played enough football. Foden has a big decision to make, I think he is crying out for a loan deal, perhaps at a club like Ajax. I'd be interested to see him sent to a Dutch team that are playing good football and just let him play, week in, week out, for four or five months and then you'll start to see how good he is.  He comes back in pre-season to Man City, more ready than he ever has been.
With the way that Manchester United are performing, do you think that Manchester will ever be 'red' again?
Manchester United are absolutely streets away from Man City, it's going to be at least another five years before United can even start to think about challenging for the Premier League title. I was slaughtered when I said just after David Moyes got sacked that it will take Manchester United 10 years to challenge for the Premier League again. Because of my ties with Manchester City and Leeds, everybody went: "Oh, you're just being spiteful, you're talking rubbish."
I said I've seen it before, when an iconic figure as Sir Alex Ferguson and David Gill step down from the football club, and the club wasn't in a great position in terms of quality of players at that stage, it is always going to be very, very difficult. The recruitment hasn't been right for a number of years and when you look at it, the way that Manchester City and Liverpool are going, it's going to be at least another five years before Manchester United are close to competing again.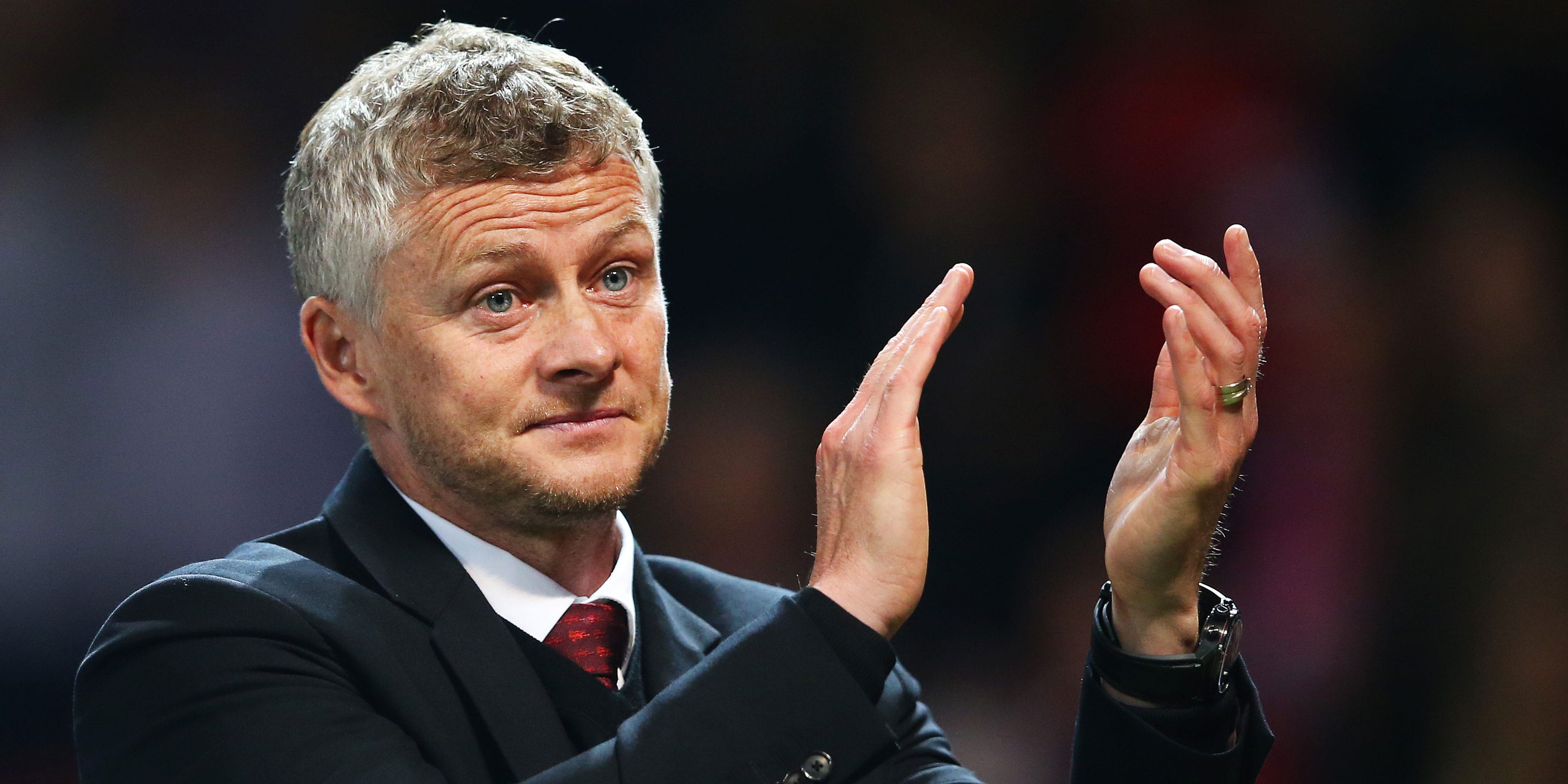 Liverpool vs Man City
Looking ahead to the Liverpool vs Man City game this weekend, who do you think will come out on top?
Liverpool will be absolute favourites against Man City, I'm baffled as to why so many people are backing Manchester City to get the win. Do they know something that we don't? Liverpool haven't lost for two years at Anfield, they are so strong, the crowd alone can carry them through games. City have gone there in recent years and done okay, but on current form, and with Liverpool grinding out results at the moment, you can't look past a Liverpool win. What is certain is that this will be a game with a lot of goals, I just hope the spectacle isn't ruined by a ridiculous VAR decision.
Is it too early to call the Liverpool vs Man City game a title decider?
Even at this stage of the season, the Liverpool vs City game could be a title decider. Simply, City cannot afford to lose the game, Liverpool would be nine points clear and they would also have to deal with the psychological blow of being beaten by your main rivals. A loss would make it three games in which Pep's side have been beaten in the Premier League this season, that really doesn't leave much more room for error for the rest of the season.
City have a leaky defence and also bearing in mind that Liverpool have scored the most goals in the 90th minute in the Premier League, how do City need to set up in order to combat Liverpool's attacking threat?
Guardiola will have to set up his team differently if he is to get a result at Anfield. Most importantly, he needs to start with two defensive midfielders to combat Liverpool's attacking threat and then rely on his attackers to go and do damage at the other end. Realistically, Manchester City have to go and try and win the game but they can't leave themselves exposed at the back.
However, City's best form of defence is attack and they've got to go and try and dominate Liverpool on their own patch. Liverpool can afford to be more conservative, Klopp will know that if they can avoid defeat at the weekend, they are still in the box seat. So, I would expect to see Klopp tweak his tactics a little bit and go very solid in that midfield, with the likes of Fabinho, Milner and Henderson rather than Wijnaldum. It is set up to be an incredible encounter.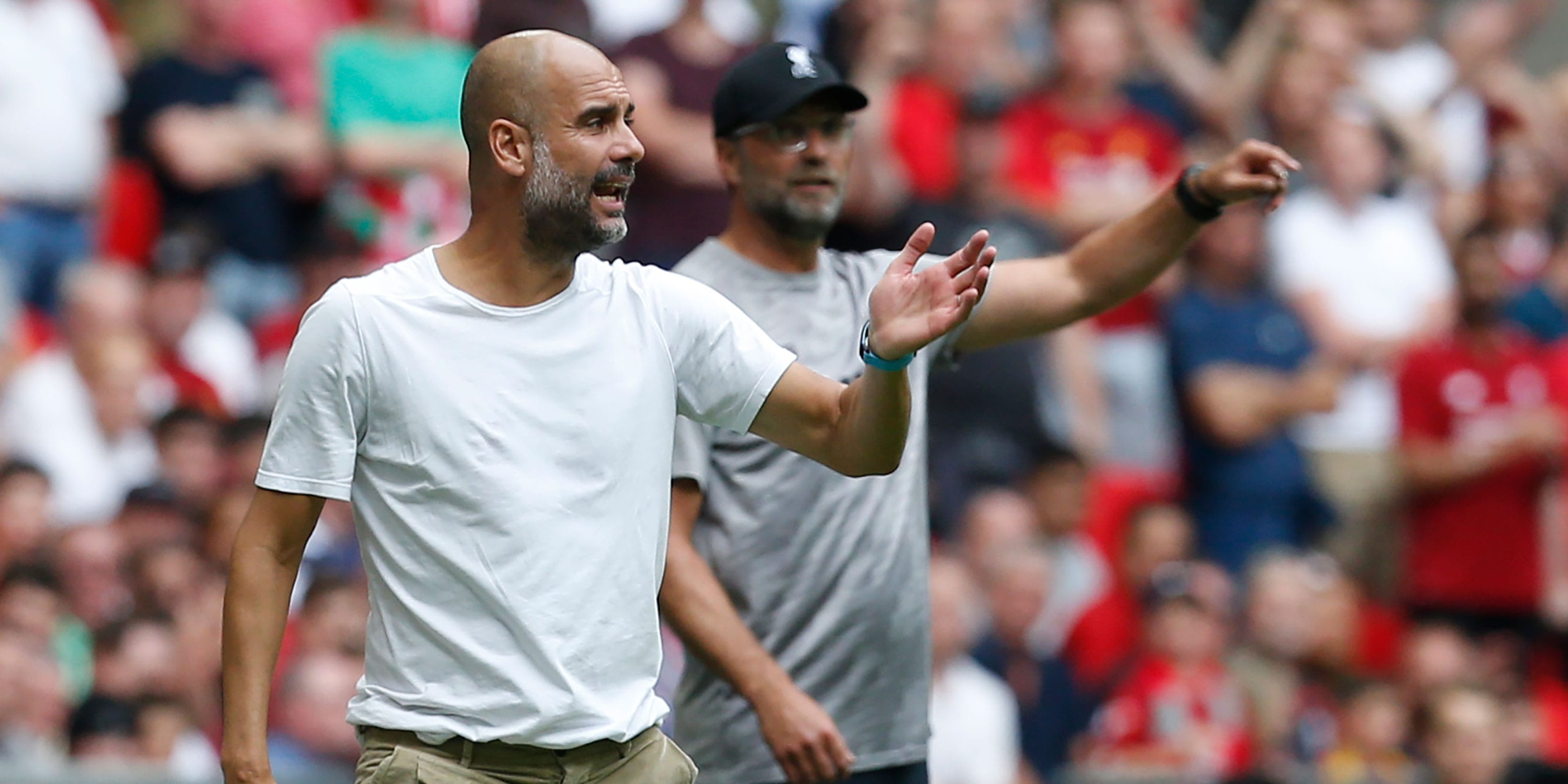 How important will the Guardiola vs Klopp mind games be in the run-up to this fixture?
The mind games between Guardiola and Klopp could be incredibly important in influencing the result; players won't pay attention to it but the comments could very well influence the referee's decision on the day. Guardiola's commenting on Liverpool's diving will send a very, very gentle and subliminal message to the referee. So, if he sees Mane go down in what could be a 60-40 decision, he could subliminally be swayed to hand him a yellow card for diving.
Besides for ramping up the fans and the atmosphere, this is what the managers do in these situations, they try and get into the heads of other players, they try and get into the heads of referees. People say it's wrong, but I think it's great, it's two boxers winding each other up before the fight, it has no real relevance on what is actually going to happen in the boxing ring or on the pitch but it adds a little bit of spice and when the margins are so tight, mind games can gain you an extra two or three percent that could be the difference.
Which players would make it into your combined Liverpool and Man City starting 11?
As difficult it is to leave him out, there would be no space for Sadio Mane in a combined Liverpool and Man City starting 11. He is a great player in fantastic form, but he doesn't get into the team ahead of Raheem Sterling and you can't leave either Aguero or Mo Salah out of those attacking positions – Aguero is the best number nine so would have to play, while Mo Salah is absolutely outstanding.
The rest of the team is a little easier to choose. Allison is the better out-and-out goalkeeper, so he would get in the team ahead of Alisson. In the defence, I don't think there is any space for a Manchester City player – if Laporte was fit then maybe he could break into the team but I would have to go for Virgil van Dijk, Joel Matip, Trent Alexander-Arnold and Andy Robertson, definitely.
In the midfield though, it is all Manchester City; you can't look beyond Kevin De Bruyne, Bernardo Silva and Rodri as the holding midfielder. It's difficult to leave the likes of David Silva and Mane out of the team but imagine the quality you would have on the bench!
Can Liverpool go the Premier League season unbeaten?
It's near impossible to go unbeaten through a season, and with some of the ridiculous VAR and refereeing decisions that we've seen already this season, I don't believe it'll happen. All it takes is for one wrong decision, one mistake, and that can blow your chances of losing a game. I don't doubt that Liverpool have the quality but I just think that it is highly unlikely – it's just too difficult, even if VAR decisions didn't cost them, to go the whole season unbeaten in this day and age is just too tough.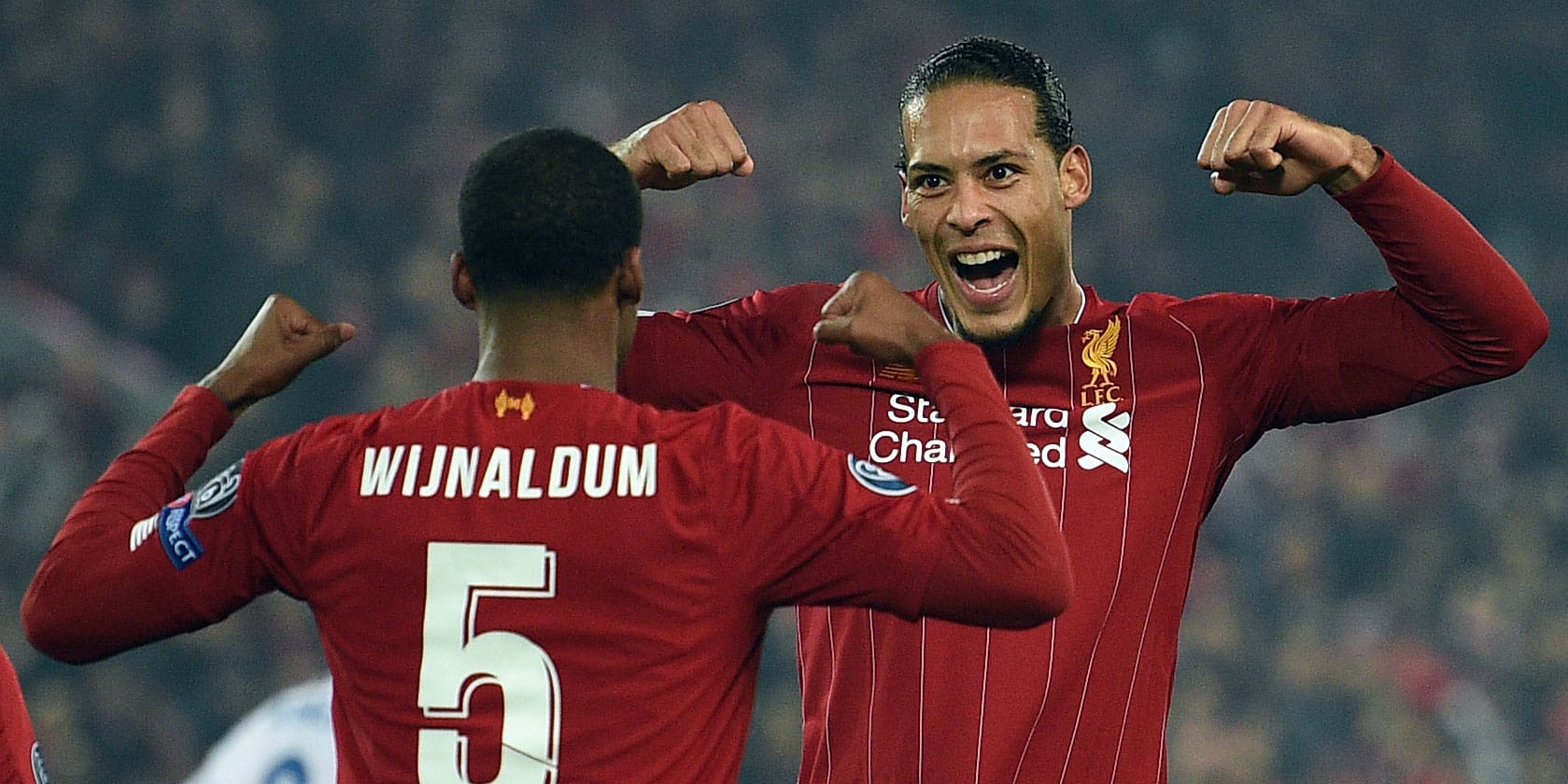 Who is the better manager, Klopp or Guardiola?
It's difficult to say who is a better manager out of Klopp or Guardiola; they both bring incredible qualities to the table which makes it difficult to choose between them. Klopp is more media-friendly and he gives you the impression that he's a little bit more laidback, it may be that life's a little bit more fun at Liverpool, a bit more jovial at times and that is how he is able to get the best out of his players.
Guardiola improves you, demands that you get better and obviously is exceptionally tactical in what he works on and brings that intensity to everyday life. They both have the same qualities yet deliver them in their own unique way. One thing is for sure, if I was good enough, I would happily play for either of them.
Are we going to see a period of dominance between Liverpool and Man City now for the foreseeable future?
For the next four or five years, we are going to see a period of shared dominance between Liverpool and Manchester City, similar to that of Arsenal and Manchester United in the late 90's and early 00's. The young players, the quality they have in their squads, you can't see anyone in the Premier League getting close to them.
Yes, you might have a one-off season where a team could break the status quo, perhaps Leicester if they keep improving under Brendan Rodgers or Chelsea as a result of Lampard's revolution, but I think where Liverpool and Manchester City are right now in terms of the way that they play, the quality that they have, the spending power that they have, the processes that have been put in place in terms of recruitment, I predict them both to dominate for the foreseeable future.
Leeds United
What do you think of Leeds United so far this season?
Leeds have performed incredibly well this season and are sitting nicely near the top of the table, but it is hard not to be disappointed overall. There have been so many games that they should have won, they created so many chances, conceded goals late on, so yes, they are third in the table at the moment, but really, they probably should be four or five points clear at the top of the table at this stage.
For Leeds to do well this season, they need to be more efficient. When it comes to putting the ball in the back of the net, Leeds just aren't clinical enough at times, and that is the worry for the season ahead.
Do you think Leeds will do enough to gain automatic promotion?
If you finish above Leeds, you will be promoted automatically, it is as simple as that. I can't see Leeds finishing much lower than third, and I hope for the sake of the Premier League that they get themselves promoted this season. Leeds have been the best team in the division, they've played some of the best football in the Championship and have one of the best squads, but it's alright having that on paper, you have to go out and prove it, week in, week out. If they don't start putting the ball in the back of the net when they're creating all these chances, that is going to be their only downfall.
Marcelo Bielsa has settled down in Wetherby, do you think he will commit his future to the club?
If Marcelo Bielsa manages to get Leeds promoted, then he isn't going anywhere for a long while. The guy is unique, we have to give him that, he's got no interest in what anybody thinks of him. He's quite happy to stay in his one-bedroomed flat, he'll still be in Morrisons in his tracksuit, that's a given. He even turned up to the 100th anniversary dinner, a black-tie dinner with the great and the good, legends from the past from Leeds, coming from all over the world, and Marcelo Bielsa turned up in his tracksuit!
He's there to do his job to the best of his ability. If he gets promoted and get back to the Premier League, he will go down in Leeds folklore for what he's done and how he's come in and how he's changed things. He's changed the way that they play, how he conducts himself, he's got every single quality that a coach needs for Leeds United.
My only concern is if they don't get to the Premier League, that would be a concern because I think he might decide that life at Leeds is a little bit too intense and two years is enough. If they do get promoted, I think he's there for another couple of seasons and can have a real good go in the Premier League.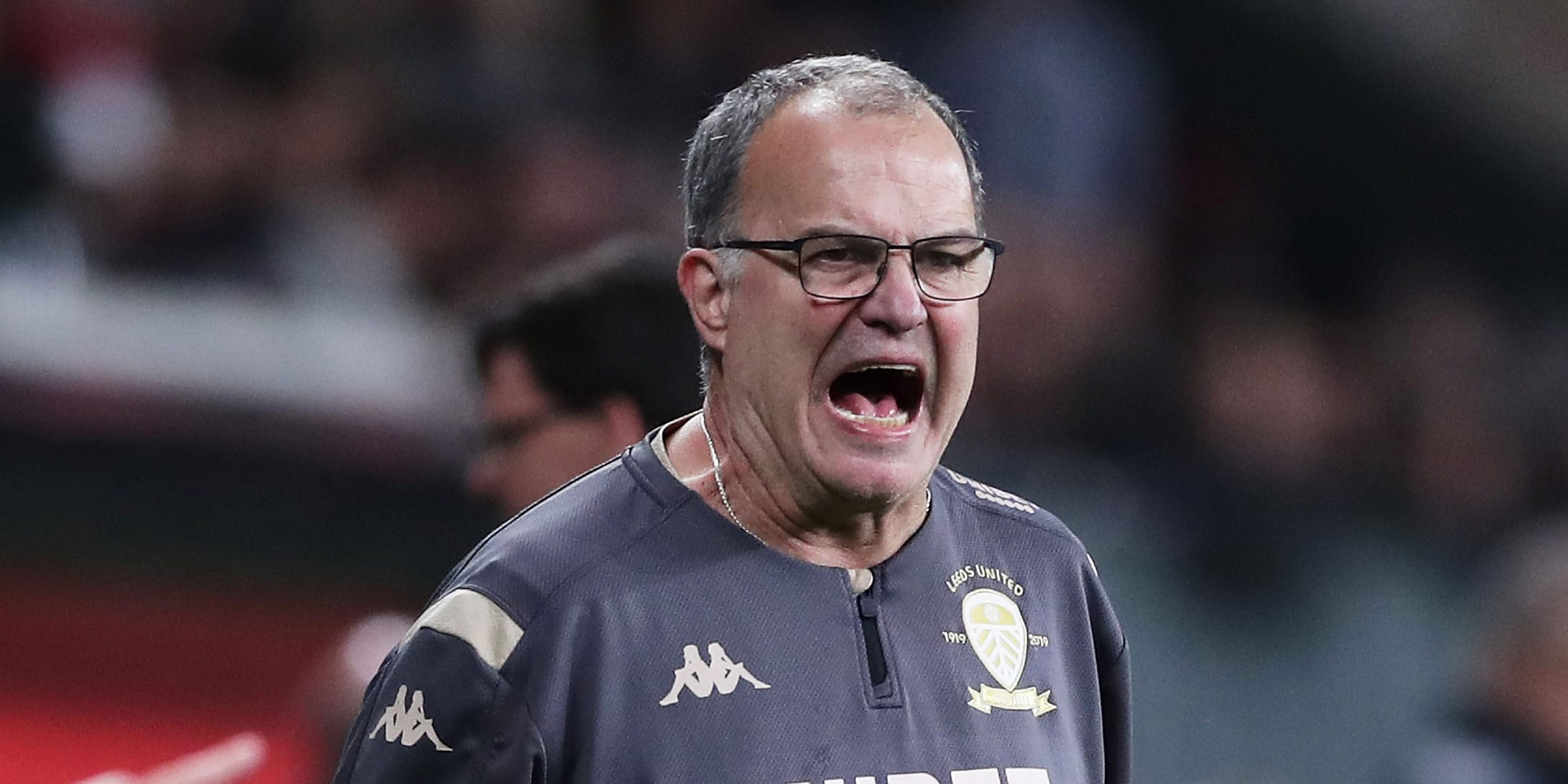 How important is it for Leeds to keep this crop of players together?
Leeds United have an incredible squad at the moment, they need to keep this squad together in order to grow and push each other on to achieve great things. It was a great piece of business to get Luke Ayling to sign his new contract, and if they can keep hold of Ben White that would be sensational – he's one of the best ball-playing defenders in the Championship, without a doubt. The strength and depth in the squad is great; you see that at Manchester City, at Liverpool, you need a squad of 18, 19 players that can all play in the first team at the drop of a hat, simple as that.
Most importantly, you need to keep players at the club that understand the pressures of playing at Elland Road. It's a difficult place to play. When things are going great, it is amazing, when things aren't going so well, Elland Road is tough and the pressure is vast. If Leeds can keep their experienced players, this Leeds team has real potential to keep growing into something very special.
Charlton Athletic
How good a job has Lee Bowyer done at Charlton Athletic and can he guide them all the way to the Premier League?
Lee Bowyer has been nothing short of a revelation at Charlton Athletic, he has done wonders and could easily find himself gaining promotion this season through the playoffs. His work ethic has always been second to none, he always had that determination and desire to succeed.
I had a chat with him a couple of weeks back at the Leeds anniversary dinner and it is clear that his management style is simple and effective. He doesn't overcomplicate things for his players. For each player, he works on three things, he gives them three things to go into the game to think about and concentrate on, and that's it. And I love that. Sometimes I think we get blinded by trying to over-complicate it, but football is a very, very simple game made complicated by players and managers at times.
Is the Championship one of the most competitive leagues in the world?
The Championship has to be one of the most competitive leagues in the world. It is physically demanding, and there is some real good quality in there. When you have to play pretty much Saturday, Tuesday, Saturday, Tuesday, throughout the season, as a coach, it means you only have your players maybe for two or three coaching sessions throughout the week, max.  The rest of the week is recovery and preparing for a game, so it's very, very difficult to work on a great deal in the championship and improve the team, because there simply isn't the time to do it.
With the Championship, every season seems to be the same. Every team will have a dip in form, maybe two dips in form across the season, and the top teams will have good spells. Sometimes it's just getting the timing of those good spells right, you want those good spells to come at the right end of the season when you're pushing for promotion. We've seen it over the years with Cardiff, Crystal Palace, even Aston Villa last season. There's always one team that goes on an incredible run of form towards the end of the season and gets into the playoffs and there's always a team that has a little bit of a disaster and drops out of that, that you would have expected to be in there.
General Premier League
Do you think that VAR is benefiting the game?
The current use of VAR is an absolute joke and is absolutely no benefit to the game. To be clear, VAR itself is not the issue, the way VAR is being implemented via the VAR officials and via their PGMOL is wrong. It is not being used in the correct way for the right things. The first few games of the season, not a single penalty decision was overturned and then suddenly, after everybody complained, 80% of those decisions were overturned the following week. That can't be right, it goes from one extreme to the other in one moment.
VAR is good if it is used in the right way, the on-field referee has to have the final call and that means he has to go to the monitor and decide.  He is the one that's seen it in real time, he's the one that's seen it at the game and it's his opinion.
Football needs to learn from rugby and giving the fans the respect that they deserve by putting the decisions up on the big screen and allowing the referee to talk us through his thinking behind it. At least that way, everybody understands what's going on. We've seen it in the Rugby World Cup where there have been finite decisions, it may well have been the forward pass, but the referee says "I cannot tell definitively if that's a forward pass," without drawing ridiculous lines on the pitch and without getting 'it's an armpit, it's a toenail offside'.
The moment you start to bring an exact form of measurement into consideration, there will always be a point where you are a millimetre on-side, you are a millimetre offside.  And that becomes a problem, because then you've got to start asking, 'when was the exact contact on the ball that the pass was made forward? What frame of the TV do we watch?', so the problem is never ending.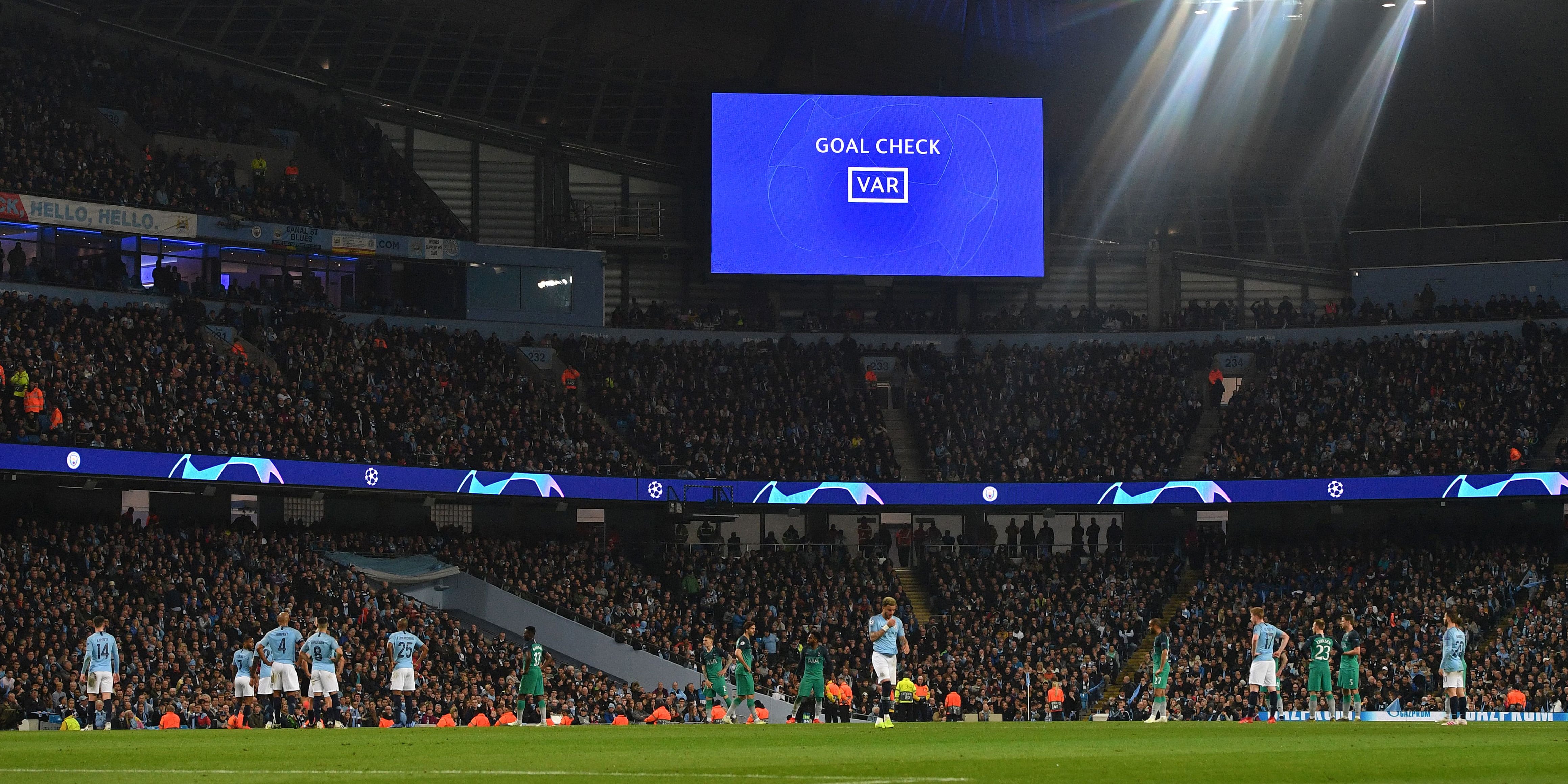 There needs to be a five-second limit, where the referee can look at the monitor and make a final decision. I think people would then accept the decision as they can at the very least see the referees' thought process. It's like anything in life, if you're given a reason, you might not agree with that reason, you might not like it, but you understand it. People just want information.
At the moment, I feel sorry for the fans, I feel sorry for some of the managers and the players. Inside the stadium, no one has got a clue what is happening. It's alright for fans watching it on TV, who get to see what the VAR officials are looking at and the angles that they're seeing. For the people in the stadium, the players, they're oblivious, they are absolutely blind to what's going on and that can't be right, we are taking the game away from the fans, away from the stadiums and putting it into a little box in Stockley Park, and that cannot be right.
Andre Gomes suffered a terrible injury in the game last weekend, is there anything that can be done in football to avoid similar injuries in the future?
The injury that Andre Gomes suffered was absolutely terrible, but unfortunately, there is nothing that we can do in the game to stop a freak accident like that from happening. It wasn't a dangerous challenge from Son, I didn't agree with the initial red card at all. You can't start deciding disciplinary action based on the consequence of the injury.
Dangerous fouls have been stamped out of the game, the two-footed challenges, the high challenges, over the ball, coming through the back of people, they've all been outlawed and rightly so. Son tripped Gomes up, that was it, and then unfortunately he fell very, very awkwardly and suffered a horrendous injury. Sometimes the worst injuries in football are relatively innocuous, it might be a twist, it might be a jump and somebody just falls awkwardly as a result.
Football is a contact sport, the body is pushed to its limits, nobody wants to see anybody get injured.  But if you're going to start outlawing that sort of tackle and that sort of foul and send people off every single time, then you have to send people off for virtually every single foul that there is and that becomes an absolute nonsense.
What do you think of Lampard's progress so far at Chelsea and could he be the man to take them forward and win trophies?
Frank Lampard has done an incredible job at Chelsea and I'm not at all surprised at the great job that he has done. Frank's an intelligent guy with vast experience, and has worked under some of the best managers in the world bar none. He was a model professional throughout his career. I say to my lads now, if you want to live your life as a professional, if you follow Frank Lampard, the way he conducts himself on and off the pitch, you probably won't be as good as him but you won't go far wrong in terms of conducting yourself in the right way.
Frank came to Chelsea at the right time but Jody Morris deserves a huge amount of credit as well. Jody has been coaching for a long time, he coached a lot with those young players at Chelsea, knows them inside out, as people as well as players.
I fancied them for the top four at the beginning of the season. Even though they lost Eden Hazard, they still have some quality players in that squad, let's not forget. They've got World Cup winners in amongst it, they've got some real talented senior players – Rudiger, N'Golo Kante, Azpilicueta, Willian and Pedro – and with the incredibly talented young players coming through, it's a perfect storm. When young players are given a chance, you can see how good they can be.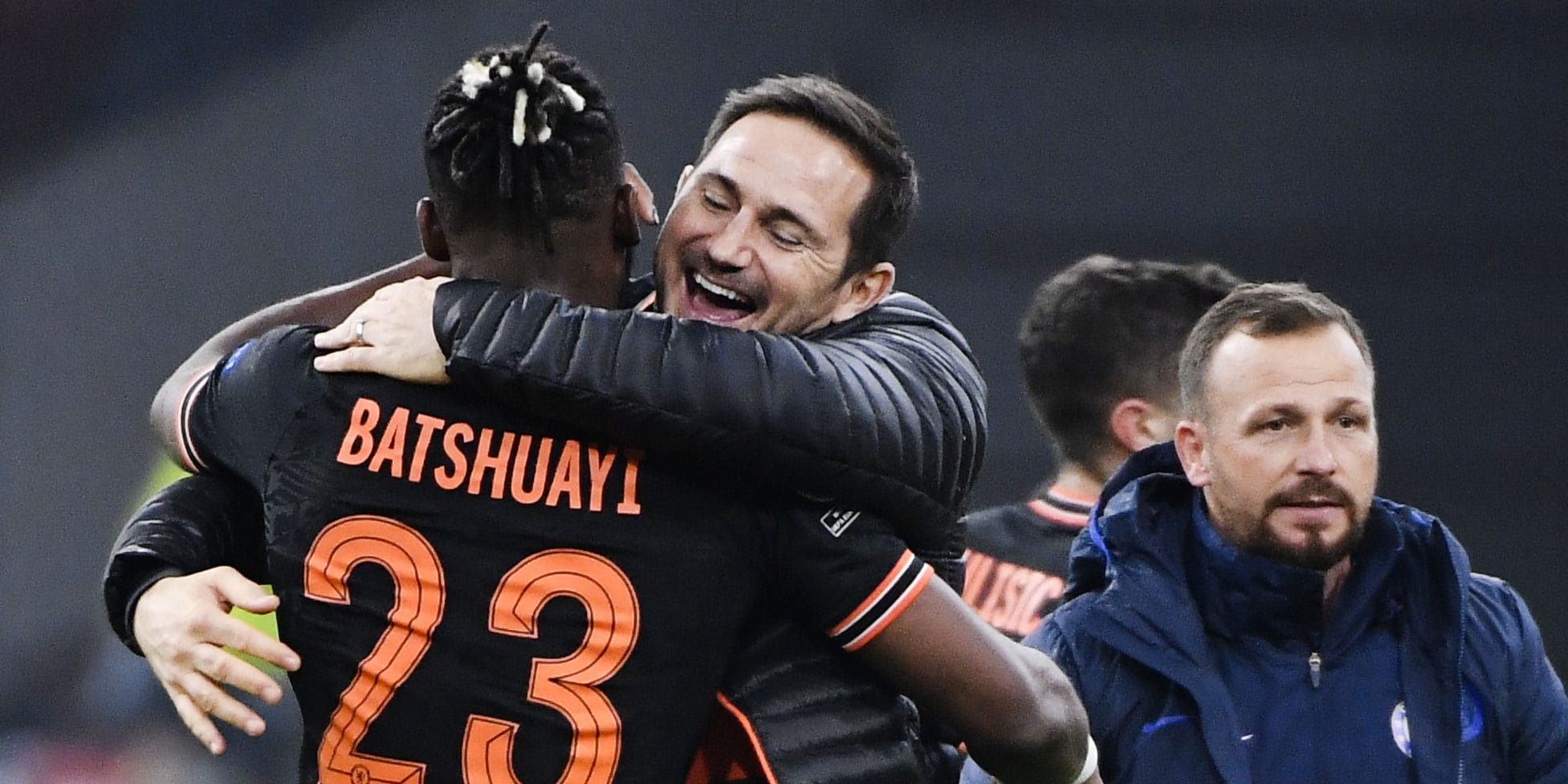 What seems to be the problem at Tottenham this season and is Pochettino still the man for the job?
You have to say that Tottenham punched above their weight by getting to the Champions League final last season and that their form this season is more than just a blip. The amount of games they've lost in the last 12 months is unbelievable and there is clearly something wrong at the football club when so many of your best players don't want to commit their future to the club.
Eriksen wanted to leave, Toby Alderweireld and Jan Vertonghen were happy to leave. They sold Kieran Trippier for just £20-£25 million and Danny Rose was close to leaving on deadline day. That's five of your senior players all happy to leave the football club which suggests that there is a big, underlying problem in there somewhere. More than anything, it sends a message to the other top players at the club, the likes of Kane and Dele Alli, that maybe they should be looking elsewhere as well.
After the job that Pochettino has done to transform Tottenham over the years, under difficult circumstances with a limited budget and stadium move, he has earnt the right to decide when he leaves the football club. Even if they were to finish eighth this season, that is not a basis for Pochettino to get sacked. But, if he isn't backed by the club hierarchy, Pochettino could walk away from the job which would mean Tottenham having to restart again.
Is Unai Emery's time at Arsenal coming to an end?
With Emery under pressure, Arsenal could look at bringing in Brendan Rodgers. He has done a fantastic job at Leicester so they are unlikely to let him go easily, but he would be the perfect appointment.
Emery started off his reign brilliantly, he went 22 games unbeaten last season, but the steam seems to have run out. In fairness, I'm not sure how much of it is Emery's fault, he was given just £40 million to spend in the transfer window which wasn't enough to address the defensive issues that Arsenal have had for a number of years. Emery's not daft, what he did with Sevilla and even PSG was impressive but the recruitment at Arsenal hasn't been right and they haven't got the right players in. Emery hasn't helped himself in the way that he has dealt with the Mesut Ozil issue but he is a proven manager that has been let down by bad recruitment and lack of funds.
Mourinho has been linked with the Arsenal job, can you see him taking over the role?
Mourinho isn't going to join Arsenal, the two just don't go together. Mourinho needs money and unless Stan Kroenke is going to give him a £500 million war chest, he won't be joining Arsenal anytime soon. Mourinho is not a developer of players, he needs money to make it happen and he's not going to get that at Arsenal.
I've always said, if PSG want to win the Champions League, go and get Mourinho and give him what he wants to spend because he will sort that club out very, very quickly. He will defensively shore them up and then you've got such good attacking players, you've just got to let them play and that would be their best chance of winning the Champions League. It would be expensive, but if that's what you want, that's what you have to do. That is what Mourinho would give you.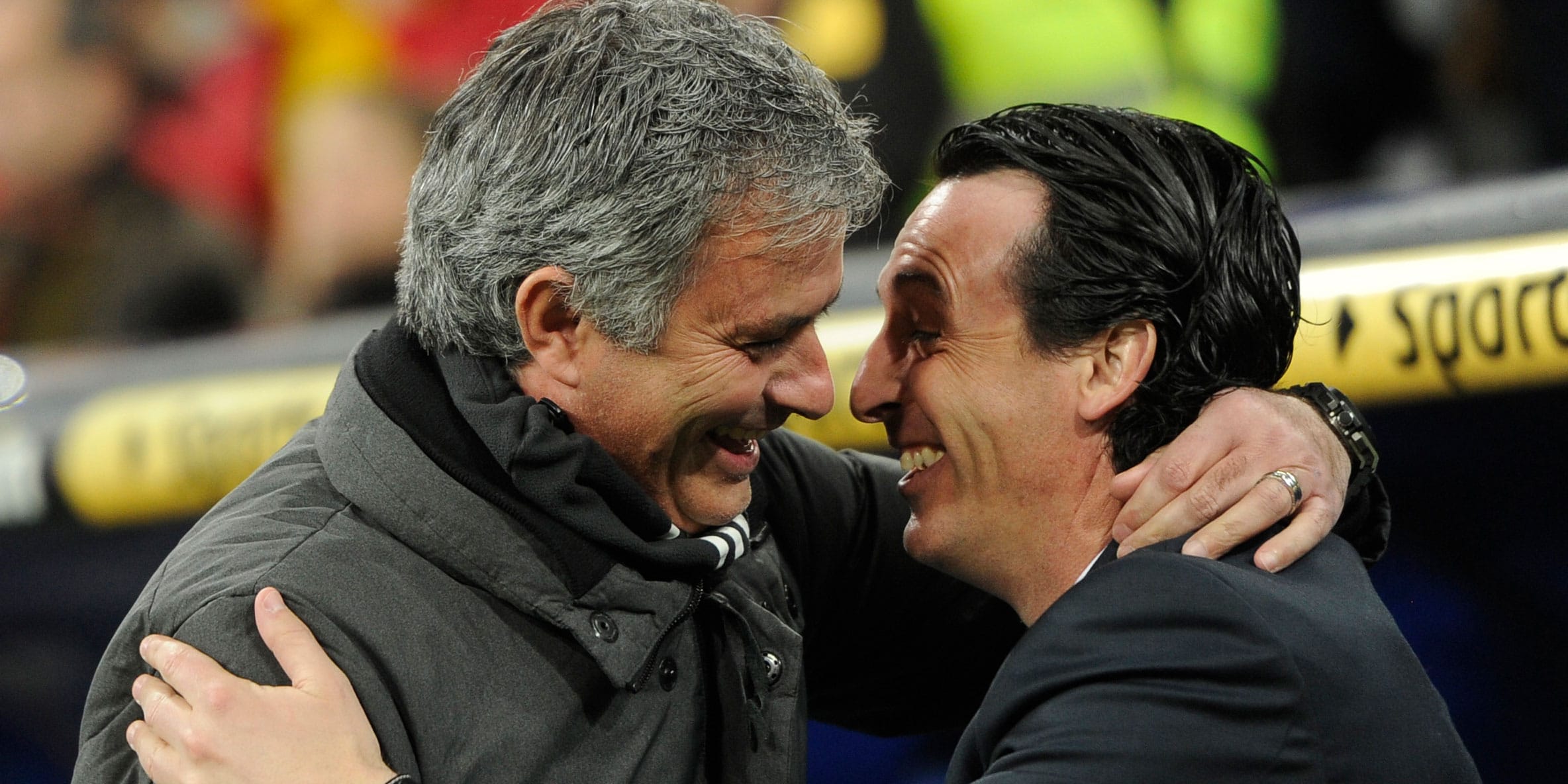 What are your thoughts on the Granit Xhaka debacle? Is a player ever in the right to react the way that he did?
It's never easy for a player when they get booed by their own fans, I've had it from time to time myself, but Granit Xhaka was completely wrong to react in the way that he did, especially when you are captain of the club, it's unacceptable. What was worse was him not apologising immediately. In his apology on social media, he referenced the vile abuse that he was getting on social media; the abuse is wrong but unfortunately, it is part and parcel of the game.
David Beckham had effigies hanging outside pubs in the UK, yet he still managed to play on. I'm sure every single player on social media has had that type of thing from their own fans, from other fans, it's not nice, it shouldn't happen but it does. You get brought up with that as a football player, that's part of being a professional football player, it's dealing with those pressures and expectations of fans.
Do you expect there to be any activity in the January transfer window?
I can't see any Premier League clubs making any big moves in the January transfer window. If Chelsea's transfer ban is lifted then we might see them dip into the window and spend big on a defender or two, or City might decide to go out and find a centre-half from somewhere to just bolster their defence as a short-term solution, but they'll need to find someone who eligible to play in the Champions League this season which will be challenging.
Over the course of time, we've seen how difficult it can be to secure good deals in January. There aren't that many great players available because they're either in the Champions League or they've played in the Champions League already and they're not available and they don't want to leave their current clubs. Or they are simply over-priced in January. As a result, I don't expect there to be much movement at all in the January transfer window.
England
What do you think of England's chances at Euro 2020?
If England don't reach the semi-finals at the Euros, it has to be viewed as a disappointment. You need a little bit of luck in any international competition, without a doubt, but we saw how well they did in the World Cup and the Nations League and England should be expecting to do very well in the competition. England aren't favourites but the team is good enough to progress to the latter stages of the tournament.
They have defensive issues that need addressing but knowing Gareth Southgate and the great defender he was, they'll be working to put that right. Certainly, England are going in the right direction, it's a young squad that is improving all the time. Being at home for a lot of those games might be a benefit, a little bit like Euro '96 was, so I would back England to progress, although if they were to get knocked out in the quarter-final to a top team, that also wouldn't be a complete failure.
Join bwin today and receive up to £10 money back as a FreeBet if your first wager at odds of 1/1 (2.0) or greater is a loser! Terms and conditions apply.
Stay close to the action with the bwin app. Access more markets than any other betting provider and scan our in-depth football statistics menu to find and make your bet selections fast. Download now the best betting app.