Ole Gunnar Solskjaer has transformed Manchester United's fortunes since taking over as caretaker manager following Jose Mourinho's departure.
The Norwegian has guided United back into top-four contention in the Premier League as well as the quarter-finals of the Champions League after an historic win over PSG in the French capital.
Andrei Kanchelskis won two Premier League titles, the FA Cup and seven trophies in all during his four years at Old Trafford and was Everton's top scorer in the 1995/96 season.
The former Russia international also lifted the Scottish Premier League twice, the Scottish Cup on three occasions and the Scottish League Cup during a trophy-laden four years at Rangers.
In an exclusive bwin interview, Kanchelskis shares his thoughts on his former clubs.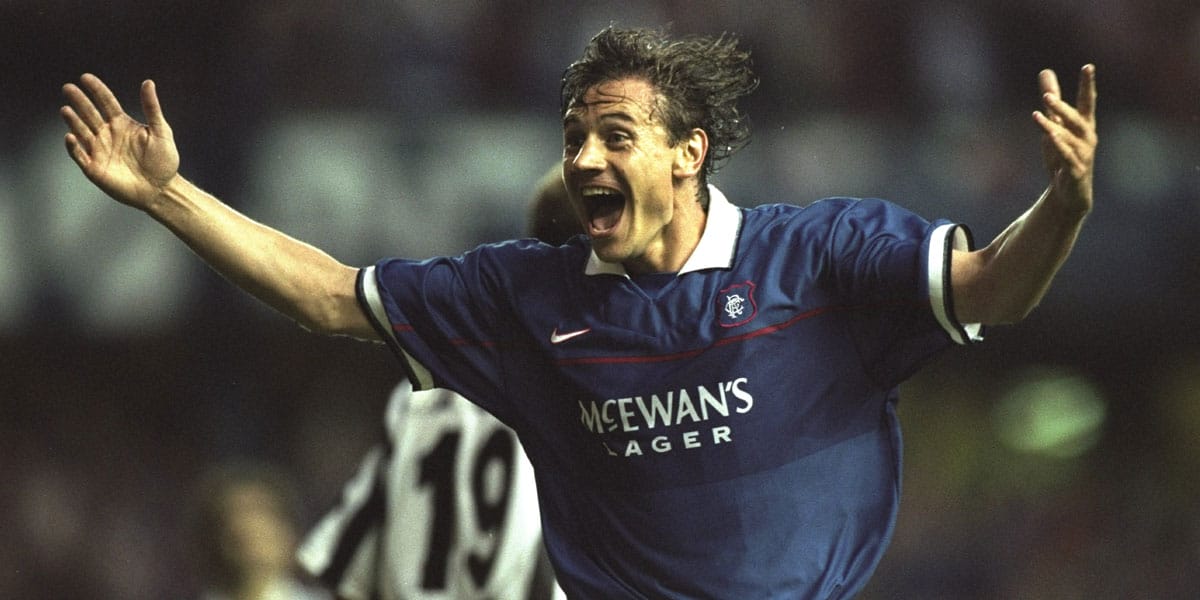 Manchester United
Do you think Ole Gunnar Solskjaer should be given the Manchester United role permanently?
It's astonishing that Man Utd haven't already given Solskjaer the permanent role. He's been close to flawless since taking the role and is more than worthy of being given the job full time.
It's taken Solskjaer less than four months to sort out a mess that other managers would have been given a season to rectify. [Jose] Mourinho was given time to turn things around and he couldn't do it. Man Utd fans were already looking to the next season when Mourinho left the club, but Solskjaer has given them something to fight for this season. They're competing with the top four and have only lost one game. The atmosphere at Utd has changed and that's thanks to Solskjaer.
Do you think Solskjaer would be expected to win trophies immediately if he is manager next season?
 There's no pressure for Solskjaer to deliver anything this season, but there will be next year if he stays. He's main priority was to deal with the aftermath of Mourinho, but he's gone above and beyond that.
Man Utd will have told Solskjaer that if he was given the role permanently then he will have to deliver a trophy for the club next season. The board will set the same objectives of competing and winning the Premier League and Champions League. It may not happen, but they need to be competitive right until the end. Solskjaer has done outstanding with the squad he's inherited and once he makes a few signings of his own, I think he'll be able to compete with the best.
The fans will give Solskjaer more time than most managers who could come through the door because his status as a player has earned him that, but they will start to put the pressure on if he doesn't deliver.
Do you think the board want to test Solskjaer to see how he fares during a 'bad patch'?
The board will want to see how Solskjaer performs when things aren't going his way, but it doesn't feel like things will go against him. The team are working harder and performing better under Solskjaer than they ever did under Mourinho and that's half the battle.
Solskjaer has the same group of players as Mourinho, but he's proven that it doesn't matter how much talent the team has if the right person isn't there to get it out of them. We're finally starting to see consistency in Man Utd's top players and it's put them back where they belong.
Do you think Mauricio Pochettino would be open to a move to Manchester United?
The time isn't right for Pochettino to be the Man Utd manager. There's a certain DNA to Man Utd which managers take time to adjust to, but that's something they already have with Solskjaer. Man Utd need an instant impact which I don't think Pochettino will bring and they already have under Solskjaer. I think Pochettino is one of the world's best managers and would definitely like to see him in the Man Utd dugout one day, but not yet.
Man Utd have been crying out for a manager with the passion, flair and style of play the club is famous for ever since [Sir Alex] Ferguson left. They now have that man in the form of Solskjaer and yet they haven't given him the job. It's very confusing. They have nothing to lose because they have given out massive contracts to managers that haven't worked, so why not give it to Solskjaer.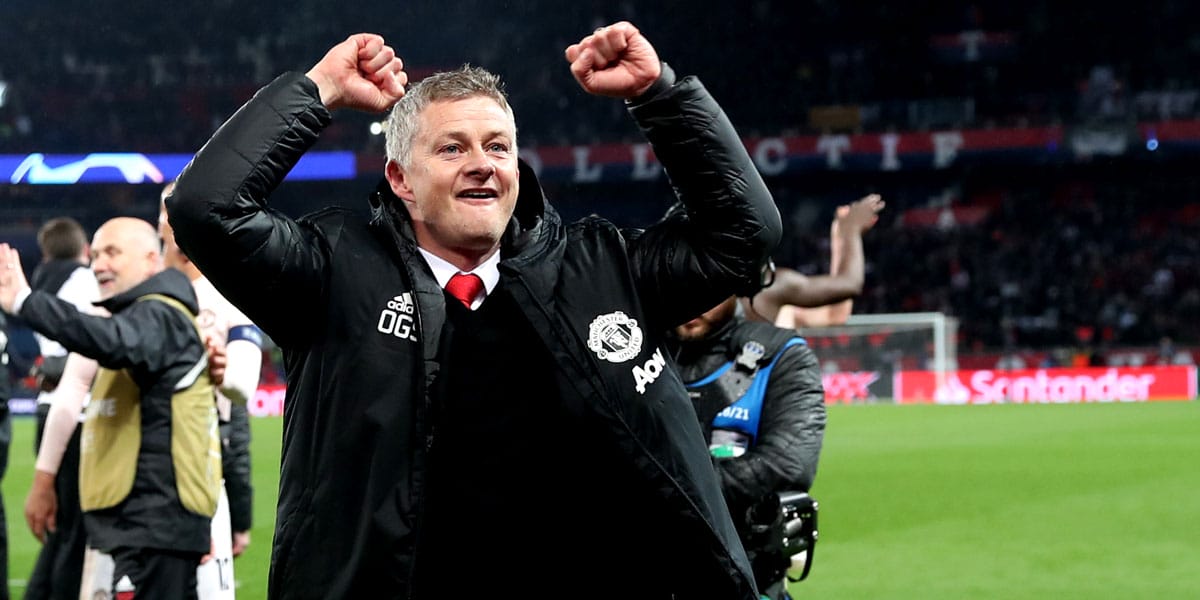 The squad
Fred hasn't featured much for Manchester United this season. Do you think he needs more time to adapt to the Premier League?
Fred has had a difficult start to life at Manchester United, there's no doubt about that, but he hasn't become a bad player overnight. Fred will come good for Man Utd once the club have decided on the future manager. He joined the club at a very tense time with the future of Mourinho already up in the air before the season even started. It's hard enough coming from a different country and not being able to speak the language, without the added pressure of a manager that expects the world from you straight away.
Solskjaer will want Fred to feel at home before throwing him back into the first team so he'll give Fred the rest of the season to find his place and settle into the squad. I expect Fred will be a vital part of Man Utd's team next season and they'll need him if they're to be genuine contenders for the Premier League and Champions League.
Do you think Alexis Sanchez is set to move to another club this summer?
Sanchez is at risk of finishing his career in the same way [Fernando] Torres did at Chelsea. Torres was the main man at Atletico Madrid and Liverpool, but he is now remembered for the tough time he had at Chelsea. Sanchez has clearly shown that he has the capability to play with the best teams in the world, but Man Utd doesn't suit his style of play and he's never looked settled into the dressing room since joining the club.
I've previously said that Ole should give him the chance to express himself as a winger, but now looking at his form and how often he's been used, I think it's best for Man Utd and Sanchez if he were to move on this summer. I can't see him moving to another Premier League club and I think he should move back to La Liga. I see Sanchez joining a club like Atletico Madrid as there are currently a lot of problems at Real Madrid and he wouldn't go back to Barcelona. He will most likely have to take a pay cut, but it's for the benefit of his career.
Romelu Lukaku and Marcus Rashford are both on form at the moment. Who do you think should be the striker starting for Manchester United?
Solskjaer's has to keep both Rashford and Lukaku happy at Manchester United. They can't afford to lose either player as they both have such a big role to play and offer something completely different. With Lukaku and Rashford at his fingertips, Solskjaer has the opportunity to adapt his team depending on the weaknesses of other teams and that has been a huge part of the success he's had so far.
It's not easy keeping two first-team players happy when they're not playing week in week out, but they have to understand that it's best for the team and they're part of that. If Lukaku or Rashford do ever spend time on the bench, they need look no further than Solskjaer to see what's possible to achieve at Manchester United without being a guaranteed starter every single game.
If Man Utd start to compete in the latter stages of competitions again then both Lukaku and Rashford will have their role in the team and be happy to sit the odd game out. They both feel like they have something prove so Solskjaer has to keep them reassured that they're as important as each other. This can act as motivation and inspire them to score goals when they do get their chance.
The performance in Paris shows how important they are when they do play together and they've shown they can both play under Ole, albeit in a different system.
Would Manchester United have been able to attract players such as Paul Pogba and Lukaku without Mourinho as manager?
Man Utd wouldn't have been able to sign the big players they have done over the last couple of years without Mourinho. There was a couple of seasons when the club wasn't in the Champions League but were still able to sign big players and that isn't the case at other elite clubs.
Mourinho was vital in bringing in the star players that he did, but he never signed them for the club, he signed them for himself. Mourinho's ego cost him his job at Man Utd. He has always taken the glory and passed on the problems. Solskjaer is showing Mourinho what he could have achieved with the players that he had, but his pursuit to be the main man cost him the players respect and his job.
Do you think Jesse Lingard can hold his place in the starting line-up for Manchester United?
Lingard has become such a key figure to Manchester United and everything the club stands for. He gets a lot of unfair criticism for how he is perceived on social media, but he is a great motivation and role model for the academy to see what they can achieve at the club.
As a player, Lingard is surprisingly quick and skilful and chips in with some important goals. He also has the energy and work ethic that allows you to press from the front that isn't possible with a lot of forward players. He knows what it is to be a Manchester United player and can become ingrained into the club's DNA.
Victor Lindelof and Chris Smalling are the preferred centre-backs at the moment. Is this a wise partnership for Manchester United?
Solskjaer has finally got a starting centre-back pairing that works with Smalling and Lindelof. Man Utd have spent huge sums of money on new defenders and they've all had ups and downs since joining, but Lindelof is starting to prove the hype that was around him when he joined the club from Benfica. Smalling also receives unfair criticism and a lot of people forget he was the club's Player of the Year a few seasons ago.
Man Utd still need a real leader at the back and I think that needs to be addressed in the summer transfer window. As it stands, I can't see anyone else in the squad getting ahead of Lindelof or Smalling unless one was injured.
Manchester United have a lot of first-team players injured at the moment. Do you think that will impact the club's chances of qualifying for the Champions League?
Man Utd can't blame injuries for any poor results between now and the end of the season as every team has the same. Man Utd have played as many games as everyone else around them and injuries are part of the game.
Man Utd's injury list is getting bigger, but to be a top team you need to have a strong squad. When you have players like Rashford and Lukaku firing in goals, it's less apparent when one is injured as the other is there to take his place. Man City have an extremely good squad which is why there isn't any commotion when players like [Kevin] De Bruyne and [Benjamin] Mendy are missing for practically the entire season. Man Utd can't use injuries as an excuse.
Manchester United have shown interest in Aaron Wan Bissaka. Would he be a good signing for Manchester United?
Wan-Bissaka would be an excellent signing. Man Utd need someone with experience in England and Wan-Bissaka has proven he is more than capable of handling the Premier League at Crystal Palace. There is going to be a lot of clubs trying to sign the full-back so Man Utd are going to have to act fast if they're to secure him.
I can't see why Man Utd aren't offering to extent [Antonio] Valencia's contract. He has been Mr. Reliable for them over the past few seasons and he deserves to be given an extension. Man Utd are playing a dangerous game with their full-back positions and have been for a while by playing converted wingers [Ashley] Young and Valencia in that position instead of signing an established quality player.
David De Gea only has one year left on his Manchester United contract from this summer. Do you think he could leave if he doesn't quickly sign a new deal?
There is a worrying situation developing with De Gea at Manchester United. He still hasn't signed a new contract and the club will soon be faced with a decision either to sell him for a fee this summer or risk allowing him to leave for a free.
De Gea is the best goalkeeper in the world so it would be a nightmare if he doesn't sign a new contract at Manchester United. It's bad enough that he may be leaving the club, but it would be an even bigger travesty if they were to let it happen on a free transfer.
Juan Mata has had a revival under Solskjaer but he will be out of contract this summer. Should he stay at Manchester United?
I think it's time for Mata to move on from Man Utd. He's not been able to replicate the same form he had at Chelsea, but he's also had a tough time with being used very sporadically, whilst being part of a very unsettled Man Utd squad.
Mata doesn't add too much to what Man Utd already have and I think he needs to move on in order to re-spark his career. He's fairly far down on the pecking order and only really seems to play games when others are injured.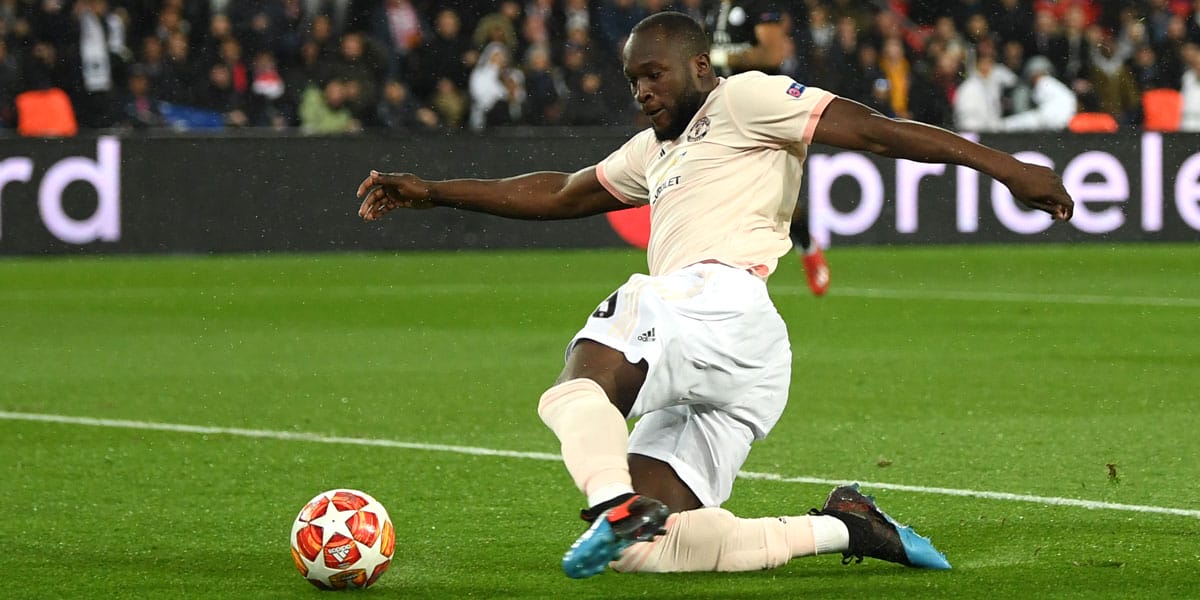 The rest of the season
What will the score be this weekend between Arsenal and Manchester United?
Man Utd will definitely beat Arsenal this weekend. I think they'll definitely be goals in the game, but when it comes to playing Arsenal it's all about getting the win and the three points. I don't think anyone will pay too much attention to the performance in these big games. 
Will Manchester United finish in the top four this season?
Man Utd will join Man City and Liverpool in the top four, but the final position is up for grabs. Mourinho had left Man Utd so far behind that no-one at the club would believe the position the club is sitting in now. Man Utd are on a great run, while the teams around them are going through a sticky patch and Man Utd will show no mercy. 
When will we know who has won the Premier League? 
Man Utd's game against Man City could play a major hand in who wins the Premier League.
It is painful enough to see Man Utd's two rivals fighting it out for the title, but no Man Utd fan wants to see Liverpool win the Premier League. However, Man Utd can only focus on themselves so they have to go for the win.
I think Liverpool are starting to show cracks now and Manchester City won't fall out of the driving seat. City are grinding out the results they need to, whilst Liverpool are drawing too much. They're too scared of losing when in a tight game, whilst City push and push until they get the goal they need. This has become the difference between the two teams and I expect it to the decide where the trophy ends up.
The summer transfer window
Gareth Bale is under criticism at Madrid for not settling in Spain. Do you think he would make the move to Manchester United?
There's no denying Real Madrid are under-performing at the moment and it doesn't matter who you are, no player would enjoy that. I do believe Bale would reignite his career if he came to Man Utd. I believe Bale needs to be loved and that's exactly what the Utd fans and Solskjaer would do for him.
If Bale were to leave Real Madrid, Man Utd have a great advantage in the fact they are one of the only clubs that could afford his wages. With a few players contracts expiring in the summer, I wouldn't be surprised if this was something the board were thinking about and why they may not be renewing some.
Dortmund's Jadon Sancho has been linked to Manchester United. Do you think he's worth his price tag?
I think Sancho would be a great signing for Utd. He's young and English which is the perfect mould for Man Utd. It's crazy to think that a player who was let go for so cheap can suddenly come back to the Premier League for £90million, but I guess Manchester United did something similar with Pogba from Juventus.
Sancho has really shown what he is capable of at Dortmund and it's been great to see a teenager go abroad and become a first-team regular for a potential title-winning team. It makes you wonder how Man City didn't see the talent or weren't willing to give him the chance. Man Utd would love to have the chance of taking a City player and making him a Utd great.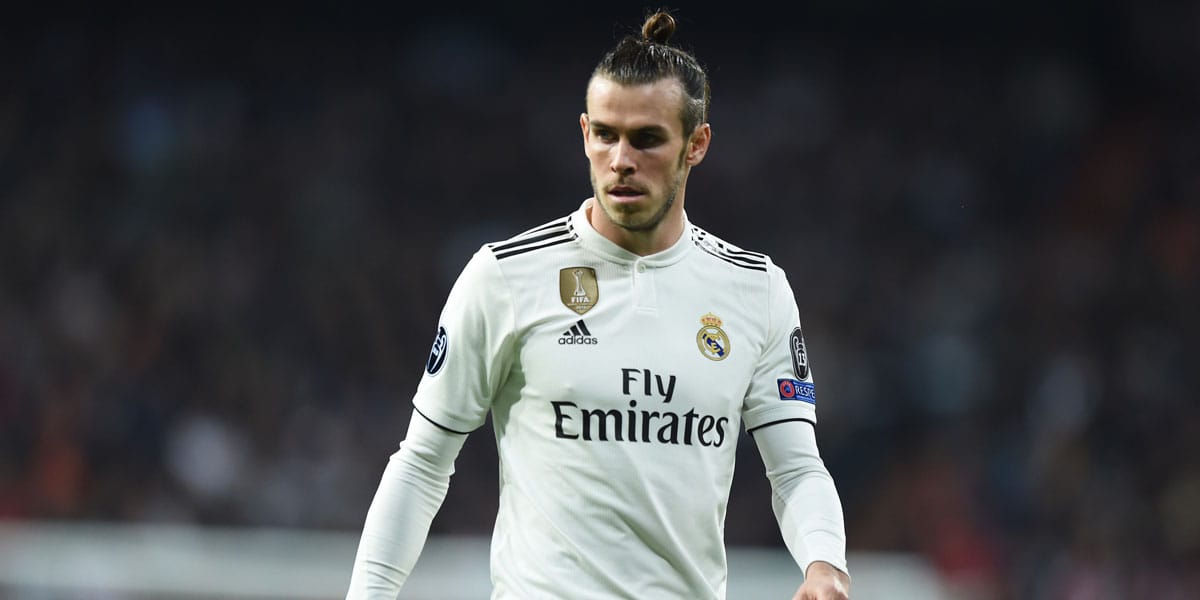 Rangers
How motivated do you think Rangers will be to deny Celtic another domestic treble?
Rangers won't need any firing up if they pull Celtic in the semi-finals of the Scottish Cup. They live for the derby games and they remain to be by far the biggest and most fierce games across Scotland.
The more I look back on my career, I can safely say that the Old Frim was the best derby I played in. I've played in games against rivals across England and Russia, but the Old Firm has everything you could ever look for in a derby. No matter how new you were to the club, as soon as you walked on to the pitch you knew you were a part of something big. The fans from both sides were outstanding and it's one of my best memories to date.
Brendan Rodgers left Celtic to go to Leicester. Does this open up Steven Gerrard to win the SPL title with Rangers?
Rangers have a great chance to apply some late pressure to Celtic with the departure of Brendan Rodgers. The players will start to be a little complacent as they're a few points ahead of Rangers, whilst they'll be more relaxed with [Neil] Lennon coming in. I wouldn't be surprised if we saw a few shock results against Celtic in the coming weeks and that might play nicely into the hands of Steven Gerrard at Rangers.
Alfredo Morelos has come under criticism recently for ill-discipline. Do you think his bad behaviour is balanced out by his goalscoring ability? 
Rangers would regret losing Morelos. He has proven that he can score goals which isn't the easiest thing to find. He has missed a lot of games through suspensions and he definitely needs to work on his temper, but if Gerrard can work on that with him then he'll be a real asset and could be the difference in them winning the SPL and not. 
Is Steven Gerrard the right man to lead Rangers in competing against Celtic?
Gerrard needs to be given time as Rangers manager before being judged. He's doing a great job for his first season and has attracted some Premier League players in the form of [Jermain] Defoe and [Steve] Davies. I think he's a manager that players will want to work with and I can imagine him getting a few big names in the door at Rangers.
He needs to build momentum and have a strong finish to the season to set him up for next year. I think with Rodgers leaving Celtic and Gerrard having a year under his belt, Rangers are real contenders for the SPL next season.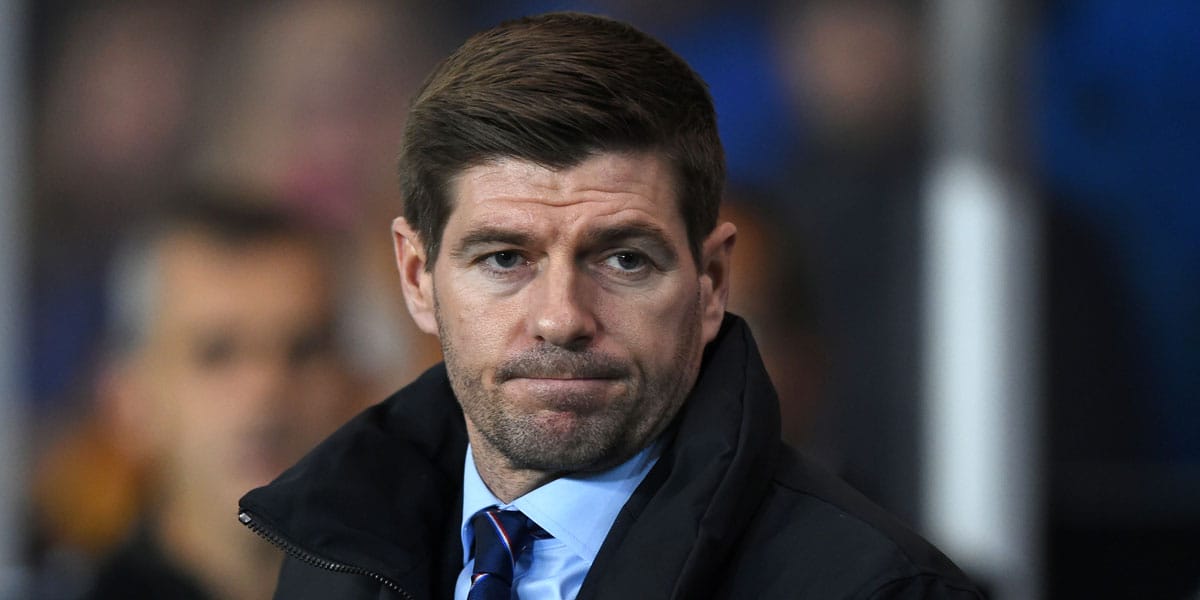 Everton
How would you rate Everton's season? Is Marco Silva under pressure? 
Everton haven't had as good a season as they'd hoped but I think it is understandable in hindsight. They've had a lot of changes around the club this season and it's taken a little longer than they would have wanted for everything to settle. Silva will no doubt be expecting more from himself and the players and they need to start showing the ability they have consistently if they're to move up the table.
How far do you think Everton are away from competing with the top six? 
Everton are very far away from competing with the top six in the Premier League. They've spent close to £200million over the last two seasons and the board are expecting something in return for the money spent. The issue for Everton is everyone above them is spending this money freely on one or two players so they need to spend this just to keep the same distance they're already at.
Everton are not consistent enough to be in the top six. They drop too many silly points against the lower teams to be a real threat to the top of the league. They need to sort out beating the teams in the bottom half of the table regularly before even considering going up against the top six.
Join bwin today and receive up to £10 money back as a FreeBet if your first wager at odds of 1/1 (2.0) or greater is a loser! Terms and conditions apply.
Stay close to the action with the bwin app. Access more markets than any other betting provider and scan our in-depth football statistics menu to find and make your bet selections fast. Download now the best betting app.