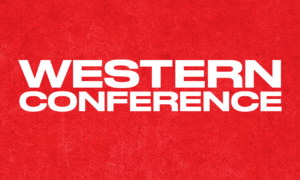 The West was impossible to win for a long while with Golden State winning the Conference Finals five years in a row. The new season though also signifies the end of the superteam era, paving the way for a new challenger to claim the throne in the West.
The Warriors monopolised the Conference for years. Playing against stacked teams throughout the season helped them become tougher and relentless. As such, each time they reached the Finals, they were the undeniable favourite. They won three championships, but lost two, perhaps due to arrogance and complacency. The loss of Kevin Durant and even Klay Thompson's injury are worrying, but are they enough to exclude Golden State from the favourites list?
Houston, on the other hand, were on top of the West, or near the top for most of the regular season, but looked out of sync in the playoffs. Realising their team were missing something, the Rockets traded their star point-guard Chris Paul for another All-Star, Russel Westbrook; only time will tell whether this was a wise decision. Harden broke numerous records in 2019, leading the NBA in 10 offensive categories. Westbrook, on the other hand, was averaging triple-doubles in 2017 and 2018; can he repeat the feat?
Last year's Finals MVP, Kawhi Leonard, made several teams wait for a good while before announcing his new destination. He surprised everyone by heading to the Clippers which then went all out to sign All-Star Paul George. The odds have them as the early NBA champions – do you agree?
The other LA team, the Lakers, signed Anthony Davis at the expense of all their youth prospects. AD was always a player admired by new teammate Lebron James. The King missed the playoffs last year for the first time since his rookie and sophomore year; goes to show you how tough competing in the West is when it doesn't even have a place for the best player in the world. Does their roster have enough depth to make a deep playoff run this year?
And the rest? Well, Denver look solid, Portland are not easy to play against, the Spurs remain competitive, Dallas are talented and promising, and Utah look to have fixed all their previous problem areas. Every single one of the 15 teams look poised for the playoffs, and once more it won't be easy to predict the 8 teams to compete.
The East is stronger than you may think. Surely you knew that – unless you missed our Eastern Conference analysis?
You still don't know what an NBA Conference is? Find out here.
As we reach the end of the 1st half of the NBA season, the action by the duos on the court gets increasingly impressive. And if you want to keep yourself up-to-date with the latest basketball predictions, all you need to do is head to bwin news.
Want even more NBA action? Simply follow #NbaAllDay on bwin's social.