Xavier Simeon is one of the new kids on the block in MotoGP in 2018. After eight seasons in Moto2, during which he was able to gain a huge amount of experience, the Belgian rider has signed to ride for the Reale Avintia Racing team on a Ducati Desmosedici 2016 for the next two years.
For his debut season in MotoGP, Simeon has had to change of his number – his preferred '19' already belongs to Alvaro Bautista – and has opted for the number 10, evoking memories of a certain Jules Tacheny.
To help him with the step up to MotoGP, Simeon will be able to count on the personalised coaching of Ruben Xaus. The former Spanish rider – who enjoyed several victories in Superbike and a two-year incursion in MotoGP – will follow Simeon step by step throughout the season to advise him, both technically and psychologically.
Bwin News caught up with Simeon to get his thoughts on what lies ahead in the new season…
Bwin: You said it was a dream come true to be racing in the premier class and now you finally are with Avintia Ducati – how different will it be to Moto2? What are the differences between MotoGP and Moto2?
Xavier Simeon: "Yes, it is a dream come true! Ever since I was young, I was racing in all the best championships in Italy and Spain and winning races with the dream to one day arrive in MotoGP. Some moments weren't easy but today we have achieved that goal."
What are you looking to get out of your rookie campaign in MotoGP?
"I want to enjoy this opportunity at the fullest by improving myself every time I step on the bike. I want to keep on improving and reach a very good level of competition as soon as possible."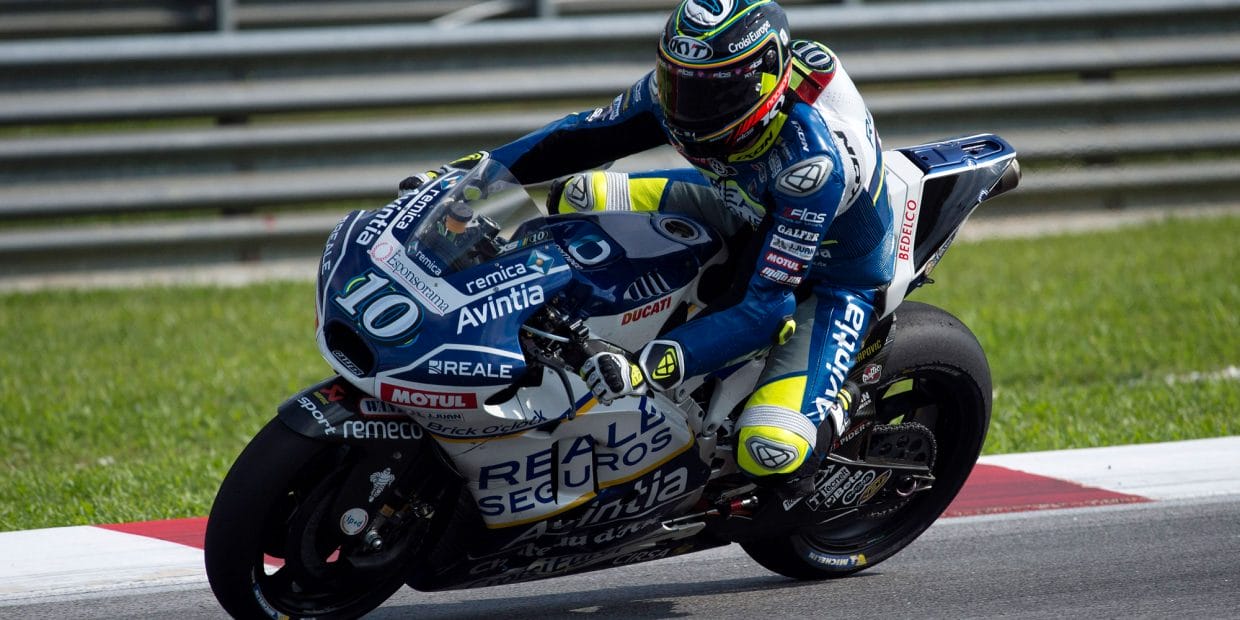 Are you focusing on a particular race/circuit?
"It's difficult to say. I like a lot of tracks in the MotoGP calendar so I'm not thinking about whether I have to be more competitive on one track over another. Every time I step on the track, I give it my all regardless of where I'm racing."
How does it feel to enter as a Belgian in a competition where no Belgian has been present for a long time?
"It's a big honour for me. I'm very proud to represent my colours and country at the highest level in motor cycling."
The past weeks you have had opportunities to test your equipment. How did the test runs go? Are you satisfied with your motor? What about your condition, is it already fully on point? Do you think that you can still make a lot of progress between now and the first race?
"The bike is good and has a very good potential. Of course it's not the latest version and other bikes have improved in the last few years, but I think I clearly have my chance to put in some good performances.
"About my condition, I worked very hard during the winter to arrive as prepared as possible in Qatar. I'm in really good shape now but I think you can always improve things. I should get into the rhythm of a race weekend quicker. I realised I took some time in Qatar to adopt a good rhythm, but it all comes with more races."
How is the collaboration with the entire team? Is this collaboration different than in Moto2?
"The work is different from Moto2 because in MotoGP the bikes are directly provided by Ducati, so you cannot develop anything compared to Moto2. Then again in MotoGP, you have the electronics that you don't have in Moto2 so it takes a lot more time to find a good compromise. With the team the relation is very good, it's a private team so the atmosphere is very good."
You are pairing with Tito Rabat – how excited are you to be working with Tito? How do you think you can complement each other and what can you learn from him?
"I have a very good relationship with Tito. He is in his third year of MotoGP and struggled a lot for the first two years. Now he is showing that he is competitive, so for me it's good motivation as I also try to learn a lot from him."
It's a pity that there are no more races on Belgian soil. Would you like to see another competition on the Francorchamps circuit?
"Of course, I would like to have that chance to compete in my own country, especially on one the most beautiful tracks in the world. It's really a shame that this hasn't happened for a long while and I hope it will change in the future."
Who do you consider to be your closest competitors?
"It's difficult to say. Every rider is really fast and I want to reach a very good level to compete as close to the front as possible."
There's a lot of good competition in the 2018 MotoGP season, who poses the greatest threat to Marc Marquez? Is it the most competitive season ever?
"I clearly think that I have arrived at a moment where MotoGP has reached a very high level of competition for both riders and motorcycles. Yes, looking at the lap times of the first race of the season, I think that it's clearly the most competitive season ever. It's anyone's championship."
CLICK HERE! for all the 2018 MotoGP Championship odds
Who is your biggest role model in the motorcycle world? Who do you look up to?
Valentino [Rossi] is an example for every rider, by his approach and his level of performance for all these years. It's incredible how he finds that motivation and reaches that level year after year. It's a privilege to compete against him.
Do you think you can make motor sport popular again in Belgium?
"I really hope so!"
In Formula One the grid girls have disappeared. Would you regret it if this also happened in MotoGP?
"Yes, I will. This has been part of motor sports forever and I hope it will not change in MotoGP."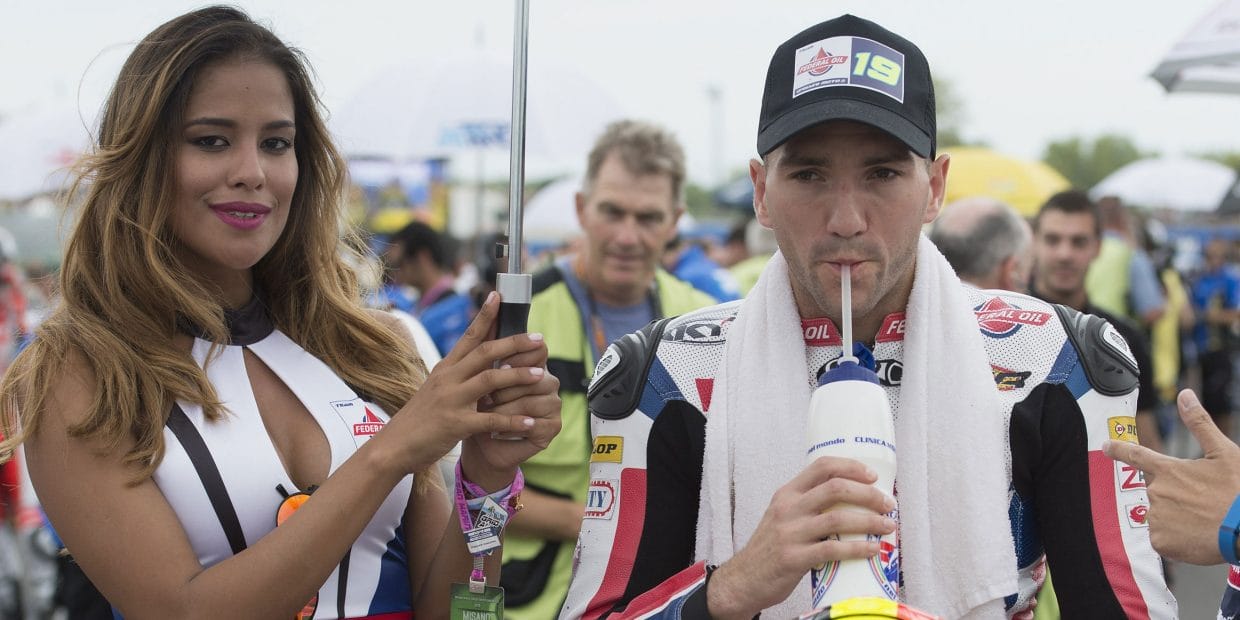 Do you work with the same Ducati people as a couple of years ago when you joined the Ducati junior team?
"It's actually an entirely different team."
Is it easy to find Belgian sponsors?
"Absolutely not, it's difficult! But I'm lucky enough to be working with Zelos and Freddy Tacheny, who do everything to promote motor cycling in Belgium."
Does the step up to MotoGP have a great impact on your private life and lifestyle?
"Yes, of course! My life hasn't changed really, but for sure people look at you differently and that opens more doors so there is a positive impact."
What are you planning to do when you win your first GP?
"Difficult to say, but I will certainly go crazy and be somewhat out of control!"
Do you have a strict routine or habit before every race?
"Yes, I always like to put on the right boot first and to step on the bike by the left side."
Stay close to the action with the bwin app. Access more markets than any other betting provider and scan our in-depth football statistics menu to find and make your bet selections fast. Download now the best betting app.