Tim Sherwood won the Premier League with Blackburn in 1993/94 before going on to manage in the top flight at Tottenham and Aston Villa.
The 50-year-old made 341 appearances in the competition, scoring 37 goals, and was also named in the team of the season the year Rovers won the title.
In the third part of bwin's exclusive interview, Sherwood shares his thoughts on the latest developments at Manchester United and Chelsea.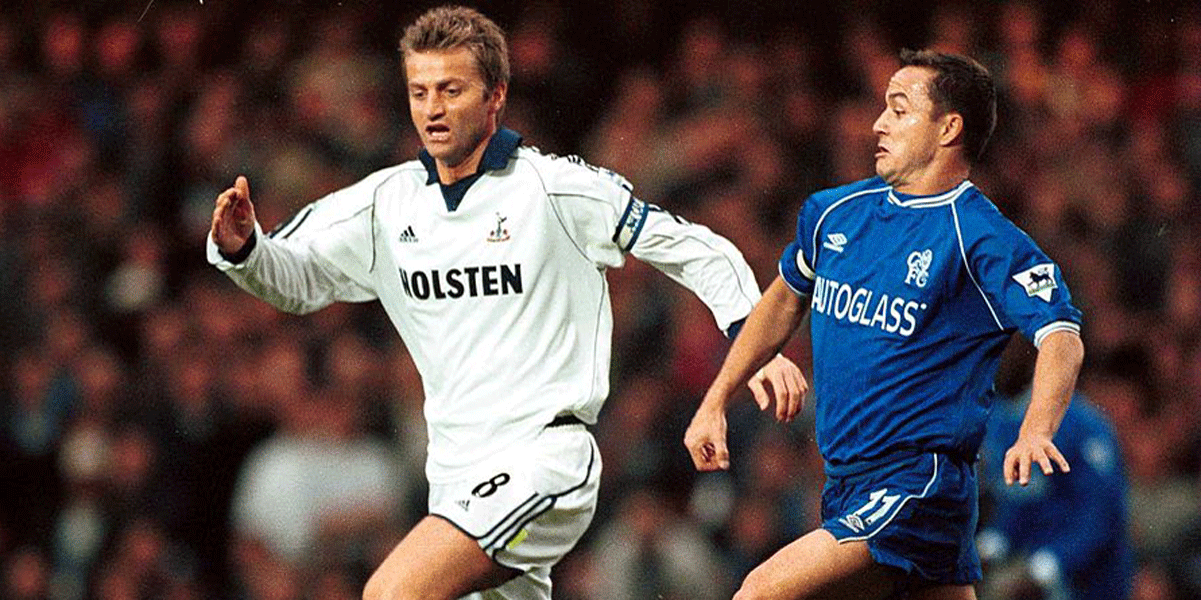 Manchester United
Why would Manchester United choose to appoint Ole Gunnar Solskjaer rather than wait until the end of the season and target Mauricio Pochettino?
Solskjaer started his role at the club perfectly but he's inevitably had a slip-up because the players are not good enough. He is a very capable manager and has every right to still have the opportunity. He proved his quality with the 12-game unbeaten run that he put together with that same group of players when he first came in.
Jose Mourinho, probably the most decorated manager of all time, couldn't get a tune out of them but Solskjaer managed to do it so he deserves credit for that. The players simply aren't good enough. Solskjaer needs to have a clear-out at that football club and get players in who want to play for him.
It's very difficult to judge managers on the basis of what they've won because you've got to look at what tools they've had to work with. If you look at Pep Guardiola when he first went to Barcelona, he won the treble in his first season despite a lack of managerial experience because he had an unbelievable squad that was too good to fail. You can't judge Solskjaer as a manager based on what he's done at Molde FK and at Cardiff City where they had a Championship-level group of players.
How much of a blow is it that Man United have missed out on the Champions League?
For Manchester United not to qualify for the Champions League is a massive blow. However, when it comes to attracting players without Champions League football, they won't have any worry. Manchester United are still the biggest club in the world so will still be able to attract players who will be happy skipping a year of Champions League football if it means getting the dream move of joining the biggest club in the world.
Are Man United in danger of signing players who are motivated by bumper contracts rather than the future of the club?
Before making any signings, the most important job for Solskjaer is to clear out the players in his squad that aren't up to the task of representing Manchester United. Solskjaer has had a chance to work with these players now for a decent period of time and he'll know the ones that he needs to keep and build a team around.
He needs to add in quality but it shouldn't be at the expense of the quality he already has at the club. United have one of the best academies in the country so you don't want to bring in average players to block up their pathway. Marcus Rashford got an opportunity to play by default because someone got injured in a warm-up and he's turned out to be one of the best players they've got at the football club.
Solskjaer has to be very careful in his recruitment. Manchester United aren't going to jump in to the transfer window and sign just anyone for big money. I don't think they'll fall into that trap because they've been stung before and I don't think they'll fall into that trap again.
If you were Manchester United manager, would you build a team around Paul Pogba or let him go?
Solskjaer will know better than anyone exactly what type of character Paul Pogba is and whether he should build his team around him or let him go in the summer. No doubt, he is a world-class midfield player with all the right playing attributes. You just have to question his mentality and whether he wants to stay at the club or not. Solskjaer should have the answers for this by now and will know what he is going to do this summer.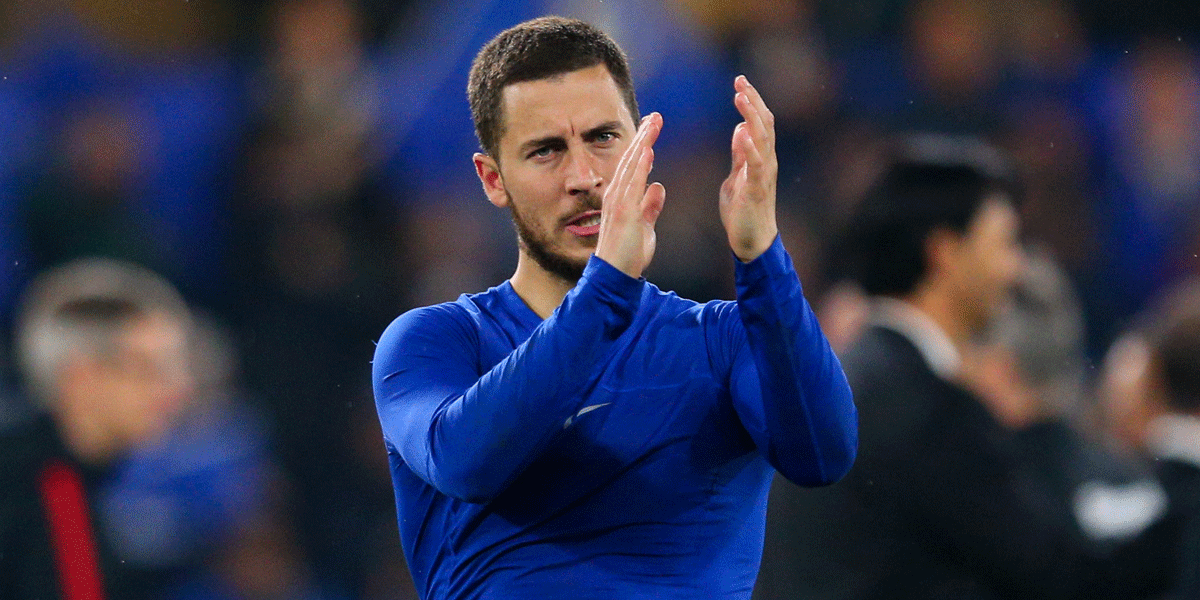 Chelsea
Do you think Eden Hazard will be moving to Real Madrid this summer?  
Ultimately, it is down to Roman Abramovich as to whether Eden Hazard leaves Chelsea for Real Madrid this summer or not. When you have an owner who's got more money than God, it's difficult for a player to call the shots. If Abramovich decides he doesn't want to let him go, he doesn't have to. He's not worried about him being in his last year of his contract and recouping some money so he doesn't need to sell Eden Hazard. But will he do the right thing? If Eden wants to leave, I believe he will be a gentleman about it and let him leave Chelsea after the service he has given the club.
Hazard has been courted by Real Madrid for a number of years and would absolutely make a difference to their team, especially as they're in the doldrums at the moment. Real Madrid don't just need big signings with a lot of noise around them, they need a player who can actually do the job on the pitch so they can compete with Barcelona again.
Eden Hazard is one of the best footballers in world and he's in that next bracket down from [Lionel] Messi and [Cristiano] Ronaldo. It would be a very exciting signing for the Real Madrid fans and because [Zinedine] Zidane likes him, everything points to him moving to Madrid this summer.
How big a problem is Chelsea's transfer ban?
The transfer ban lurking over Chelsea this summer will force them into having a different identity to what we've seen in recent years, which I think is a good thing for the club.
Chelsea's current identity of chopping and changing managers and buying top players has worked for them and brought a lot of trophies. However, you still hear fans wanting continuity with a manager and to see their academy players get a chance for the first time since John Terry came through.
The transfer ban will force Chelsea to look to their academy and will encourage them to give the likes of [Callum] Hudson-Odoi and [Ruben] Loftus-Cheek lots of playing time. Loftus-Cheek is like a Rolls Royce, in my opinion. How on earth can Reuben Loftus-Cheek go to the World Cup and be an outstanding player, and then come back to Chelsea and not play?  Every time Loftus-Cheek plays, he affects the football match, he's a top-drawer player.
The problem is that Chelsea keep signing average performers who block up the pathways of some of the top English talented kids. I think they're going to have to bring back Mason Mount and Fikayo Tomori and give them an opportunity to play. The youth and talent that Chelsea have at their disposal are good enough to get them into the top four next season.
When the transfer ban does come to an end, I expect Chelsea to have maintained their Champions League status as well as given their young players lots of opportunities to play and improve. Chelsea will have saved major money and they will be able to break the bank when the transfer ban is over. I think the transfer ban will work in Chelsea's favour in the end.
Do you think Maurizio Sarri has done enough to be manager at Chelsea next season? 
Sarri has had a decent first season at Chelsea but if the club want to move forward and to continue challenging, they're going to need a structural change. It would be really encouraging and exciting to see Chelsea take inspiration from a club like Ajax and take a leaf out of their book because they have got very talented kids in their academy.
In order to get the best out of these youth players, you have to have someone in charge who has belief in them. Tottenham would not be achieving what they're achieving now if I didn't give the young players who are now the club's biggest stars an opportunity to play. You have to trust them, you have to believe in them and you have to give them confidence.
Sarri seems reluctant to do that and has only just started playing the likes of Loftus-Cheek and Hudson-Odoi after they have forced their way into the team. I don't know if Sarri has got the long-term view or not, but Chelsea need a long-term plan and they can't afford to lose the likes of Hudson-Odoi or Loftus-Cheek.
Join bwin today and receive up to £10 money back as a FreeBet if your first wager at odds of 1/1 (2.0) or greater is a loser! Terms and conditions apply.
Stay close to the action with the bwin app. Access more markets than any other betting provider and scan our in-depth football statistics menu to find and make your bet selections fast. Download now the best betting app.