Tim Sherwood had a four-year spell with Tottenham as a player and later became the club's head coach.
The 50-year-old was part of the Spurs side which was beaten by Blackburn in the 2002 League Cup final while he led the north London outfit to a sixth-placed finish in the Premier League before being sacked in May 2014.
In part two of an exclusive bwin interview, Sherwood shares his thoughts on Tottenham's season so far, their chances of retaining some of their top players and whether Gareth Bale could make a return to the club.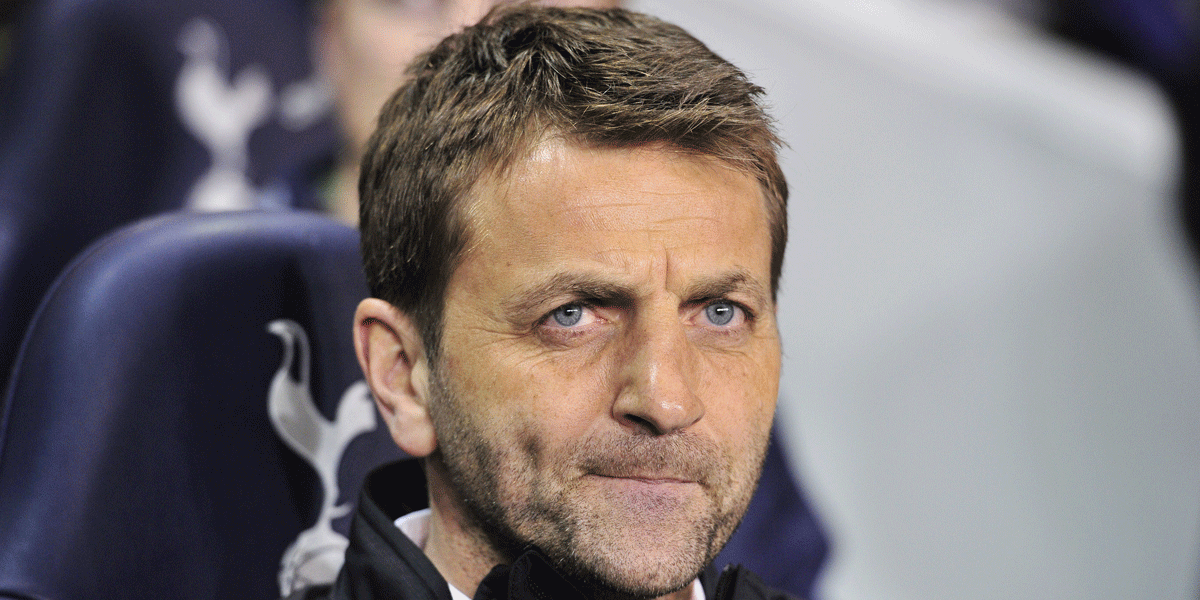 Has this Premier League season been a success for Tottenham?
Tottenham will consider themselves to have had a successful Premier League season. Tottenham's first and only objective this season will have been to qualify for next year's Champions League by finishing in the top four which they have done.
Tottenham may well have run into bad form at the end of the Premier League and the club has lost a lot more games than they would have liked, but I know Daniel Levy will consider that a success.
Levy will consider achieving top four a successful season, as will [Mauricio] Pochettino and the players. I think they will be disappointed that they fell away from a title challenge so quickly and weren't able to reach a domestic cup final. You manage and play the game to end your career with silverware and Tottenham still look way below the level of Manchester City and Liverpool.
Finishing in the top four is the be all and end all for Tottenham in the Premier League this season. The club can now sleep well knowing they achieved that objective, but they were close to blowing it.
Manchester United and Arsenal both imploded at the end of the season and probably should have capitalised on Tottenham's poor run of results. However, it is a 38-game season and the table doesn't lie. Tottenham have been better than Manchester United and Arsenal this season.
Tottenham have lost 13 times in the Premier League this season. Is that a cause for concern going into next season?
Tottenham have lost a lot of games this season, but I don't think they will be overly concerned. Tottenham know they can't maintain a title challenge by losing a dozen games, but they understand that's not a realistic target at the moment anyway.
It's all about getting wins in the Premier League and Tottenham know draws get you nowhere. One point is absolutely useless and counts for nothing. Tottenham have drawn only one game in this entire season because they've looked to win every fixture. Tottenham might lose a couple of games chasing three points, but they'll win a hell of a lot more than they lose with that mindset and it's the attitude they need to one day become challengers for the Premier League.
Should Tottenham target a domestic trophy as a priority next season?
I think Tottenham should be targeting a domestic trophy next season. I think that's the most natural stepping stone that we've probably been waiting a couple of years for. I think finishing in the top four and qualifying for the Champions League is viewed as the Holy Grail now, but players want to end their careers with trophies and medals. It will really help Tottenham's ability to keep their best players and attract world-class stars to the club if they win a trophy.
The priority for Tottenham in maintaining their status as a top club will always be Champions League football, especially with the new stadium, but I think Tottenham's squad is capable of winning a trophy as well.
The pressure is on Pochettino to achieve top four because that is what matters to Daniel Levy the most, but they'll both want silverware to show for their efforts, and there's no reason that Tottenham's squad players can't go on to win an FA Cup or EFL Cup. The squad is certainly capable of achieving both and it is something that Pochettino will be pushing them towards.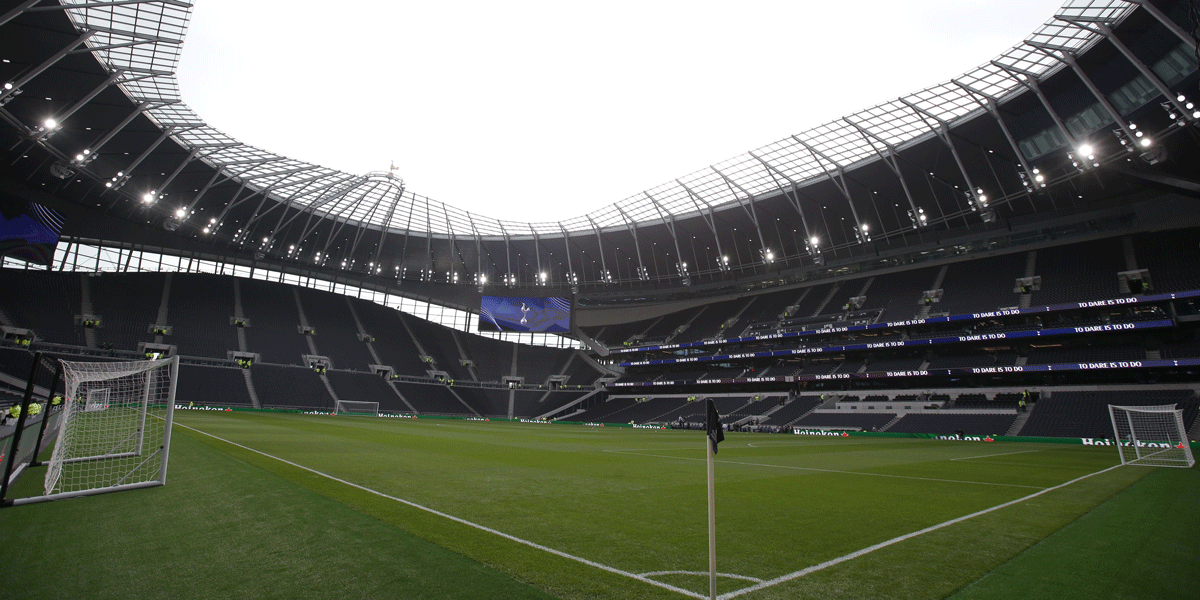 What do you think to the Tottenham Hotspur Stadium?
I think the Tottenham Hotspur Stadium is one of the best stadiums in the world, if not the best. It will be very important for Tottenham's long-term ambitions to have bigger attendances and players will jump at the chance to call this stadium home.
Tottenham might find themselves limited in the transfer window while they pay for the stadium, but we look at Manchester United and learn that recruitment is far more important than who throws the most money at a problem. Tottenham will trust Pochettino and their recruitment process to maintain this level of success.
I think Tottenham deserve credit for how they have been able to continue performing while moving between White Hart Lane, Wembley Stadium and the Tottenham Hotspur Stadium. However, we also need to be real and accept that these have been champagne problems for Tottenham's players. They have spent several years playing in the best stadiums in the world so it shouldn't be a hardship. It would be an excuse to try blame the stadium move if Tottenham didn't achieve their objectives.
How big of a success story is Pochettino at Tottenham?
I think Pochettino has done a good job at Tottenham, there can't be a doubt about that. The Premier League is the bread and butter year in year out but he knows the pressure is mounting to pick up silverware and get that monkey off his back. Pochettino will be disappointed he hasn't yet been able to win a trophy with the squad of players he has at Tottenham. It's difficult because he is competing against teams with far greater resources.
How big of a relief is it for Tottenham fans that Manchester United and Real Madrid have appointed managers?
There was a lot of speculation that Pochettino might leave Tottenham for a Manchester United or Real Madrid so the fans are probably relieved to see [Ole Gunnar] Solskjaer and [Zinedane] Zidane in those seats now. Tottenham will never be able to breathe easy with Pochettino because he will continue to be a target for big clubs who are capable of taking him away.
Manchester United decided to go down the Solskjaer route but that's not a guarantee Pochettino won't be in their dugout in the near future. If Manchester United decide they've made a mistake, Tottenham are back to square one sweating over Pochettino's future. That's the stranglehold that a Manchester United can have on you as one of the biggest clubs in the world. If they identify someone as their new manager, they will get who they want.
Who has been your player of the season at Tottenham?
I think Son [Heung-min] has stood out for me as Tottenham's player of the season. I expect Son to sweep up all the Player of the Year awards at the club and he was unfortunate not to make it into the PFA Team of the Year. Son is good enough to play in any other side in the Premier League.
I think Son has done a fantastic job picking up the responsibility to score the goals that have taken Tottenham into the latter stages of the Champions League and secure a top four place in the Premier League. There have been times when you almost forget that Harry Kane has missed as much of the season as he has through injury because Son has been that good.
I think Son took it personally to hear everyone talking about how Tottenham needed to sign another striker to support Harry Kane. Son had every right to be offended by that nonsense because he is a world-class player who has proven he is capable of scoring important goals. I think that motivated Son a lot this season and Tottenham have reaped the rewards.
Do you think Christian Eriksen will sign a new deal at Tottenham?
I would love to see Eriksen sign a new contract and commit his future to Tottenham, but I'm not sure that he will. I think we might see Eriksen in a Real Madrid shirt next season. Real Madrid are always just a phone call away from signing most players in the world because when that phone rings, it's very difficult to turn down Real Madrid. With only a year left on his contract, there will be sharks in the water sniffing blood.
I think Real Madrid will be looking for Eriksen to replace [Luka] Modric in the heart of their midfield. Eriksen is good enough to play in any team in the world and he can play in a number of positions too, he's that good. Modric was a great player when he was at Tottenham, but he has gone on to achieve unbelievable things that he probably wasn't capable of in the Premier League.
You surround Eriksen with world-class players in a non-competitive league where his team has the vast majority of the possession and it is scary to think what he could do with a football. Quality technicians like Eriksen and Modric will always shine and the cream always comes to the top.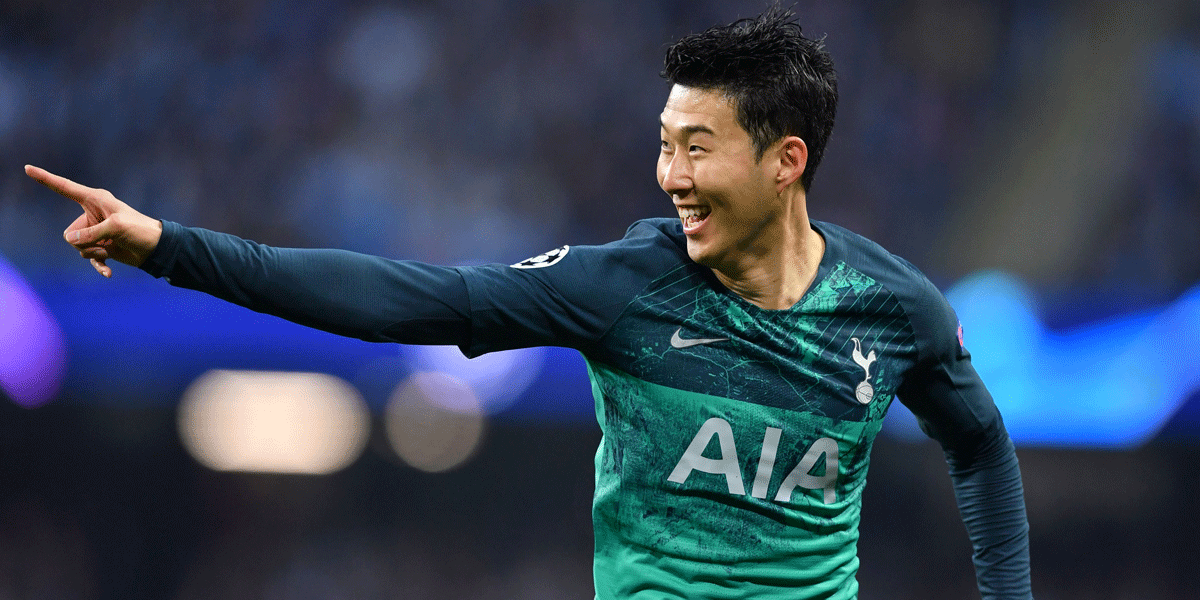 Who has been the most improved player at Tottenham?
I think [Moussa] Sissoko has to be Tottenham's most improved player this season. He has shown real character to revitalise his career at the club and become one of the first names on the team sheet after being marginalised for so long by the fans. Pochettino has tweaked his position by bringing him into central midfield and Sissoko has rewarded him with many powerful runs and he has really been a driving force for Tottenham at times this season.
Kieran Trippier has received criticism this season after a great World Cup. Do you expect to see him back to his best next year?
Trippier hasn't performed as well as he would have hoped this season. He was really good last year and did fantastically well at the World Cup for England, but he has struggled to meet those expectations on a more consistent basis.
Trippier is definitely good enough for Tottenham and I think he will return from his summer holidays rejuvenated. He has a great delivery of the ball in the final third and has still been able to keep [Serge] Aurier out of the team.
Hugo Lloris hasn't had his best season for Tottenham. Will he return to top form next season?
Lloris has been guilty of one or two mistakes this season, but he can't be accused of costing Tottenham any points. Lloris has earned so much credit in the bank that he could never be dropped. Lloris is a world-class goalkeeper and there's no-one else who Tottenham could realistically replace him with so he will be between the posts for as long as he wants to be.
Lloris is responsible for Tottenham's Champions League campaign this year. He has made mistakes at times, as all goalkeepers will, but some of the saves he made in the group stages to keep Tottenham in the tournament were unbelievable. On the rare occasions he does make a mistake, he has the arrogance to not be fazed by it whatsoever and to come back stronger.
Dele Alli has failed to provide anywhere near his usual number of goals and assists this season. Why do you think that is?
Dele Alli has had a quiet season by his usual standards, but he is still a remarkably young player and I don't think there's anything to be worried about. He certainly hasn't become a bad player overnight. I think Dele Alli has just been unlucky this season as he is always a threat on the pitch and he doesn't give defenders a moment's peace. If Dele Alli were to be put up for sale on the transfer market, there would be a queue around the Tottenham Hotspur Stadium to sign him.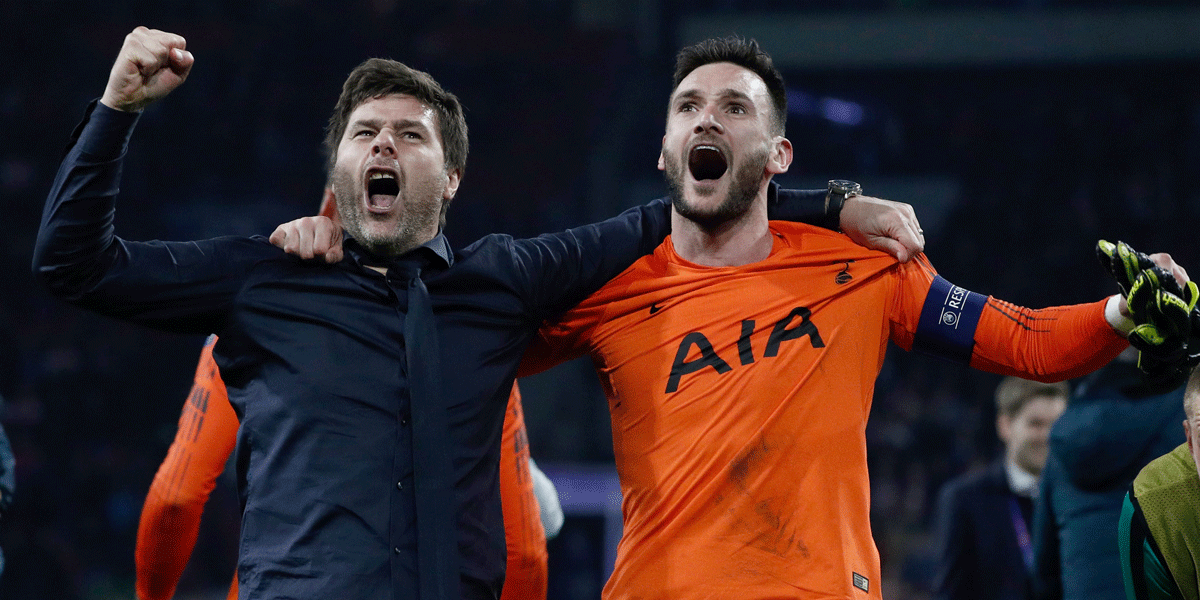 What can Tottenham do to improve their squad and make the next step in the Premier League?
I think Tottenham need to look at what Liverpool have been able to achieve in the last 12-18 months and aim to replicate that success. Liverpool saw two weaknesses that needed to be rectified and they spent world-record fees on a goalkeeper and a central defender to resolve that problem.
Liverpool didn't tiptoe around the problem by spreading the cash a little here and a little there. They backed themselves to spend big, the new signings to work out and to come out of the other side a much better team. Tottenham need to quit signing a couple of £20-30 million players and bite the bullet with a £70-100million star signing that can uplift the entire squad just by walking into the dressing room.
I actually think Tottenham and Pochettino have a much tougher job to improve this squad than Liverpool and [Jurgen] Klopp had because there are no obvious weaknesses that urgently need to be addressed. Pochettino does not get enough credit for trusting the current group of players and having the confidence in them to get to where they are currently.
Tottenham have good players throughout their squad and it would be near impossible to improve the starting XI when everyone is fit. Pochettino needs to create himself a problem by building a squad of excellent players rather than keeping with an XI that picks itself on most weeks.
You look at the strength in depth that Liverpool and Manchester City have and the headaches that [Pep] Guardiola and Klopp must have trying to pick a team. That's where Pochettino needs to get to if Tottenham are to win the Premier League.
Toby Alderweireld is another player edging towards the last year of his contract. Do you think he will be a Tottenham player next season?
I think it's unlikely we will see Alderweireld in a Tottenham shirt next season. Alderweireld is reaching the stage in his career where he only has one big move left and he is probably looking for that super pay day. Tottenham will not offer him the pay day he wants but they have reached the latter stages of the Champions League and EFL Cup this season so we will now find out what really motivates him. Alderweireld will not be a Tottenham player next season if he is motivated by money.
Tottenham continue to be linked with the likes of Ryan Sessegnon and Jack Grealish. Are these the type of players the club needs to be signing?
I think Tottenham should forget about signing Ryan Sessegnon and probably thank their lucky stars they didn't spend a fortune on him last summer.  Sessegnon is a very young player but he had a very disappointing season for a player tipped to cost a fortune less than 12 months ago. I don't think Sessegnon has decided what he wants to be yet. He doesn't know if he is a full-back or a winger and I can't see him fulfilling that potential until he settles in one position. Sessegnon has been damaged as a result of Fulham's season in the Premier League.
I would like to see Tottenham sign Jack Grealish this summer. I think Grealish is worth the £30-40million that Sessegnon was rumoured to be worth last year. I've worked with Jack and I know how good he is and what he is capable of if he were to take a step up and play alongside great players at Tottenham. I think Grealish will be an England international the moment he pulls on a Tottenham shirt. Grealish is good enough to be in the England squad and playing for his country already, but it doesn't seem to work like that playing in the Championship.
If Eriksen were to leave this summer, I think Tottenham should consider looking at Grealish as his replacement. Eriksen is obviously ahead of him in his development so far, but Grealish shares that work ethic and desire to improve that I think he will reach Eriksen's level. The only problem is that Tottenham will not stand a chance of signing Jack Grealish if Aston Villa get promoted to the Premier League.
Gareth Bale is unsettled at Real Madrid and there are reports that Zidane wants him out. Could he make a return to Tottenham if the club wants a landmark signing?   
I see that Gareth Bale is having a tough time at Real Madrid and Zidane has potentially given the green light for him to leave the club. I don't think Bale wants to leave and he will be on a big contract so Real Madrid will have to subsidise him.
I can't see Gareth Bale returning to Tottenham because I just don't think the financials would work. It would be a very romantic return, but it would be a huge fee combined with a massive wage bill not dissimilar to [Alexis] Sanchez joining Manchester United.
Where Bale ends up next depends entirely on his motivations. I actually think Gareth Bale is more likely to move to China this summer than the Premier League. If he is looking to maintain his Real Madrid salary and lifestyle, I think Bale will move to China. If he is motivated and hungry to continue performing on the big stage, I think he will be back in the Premier League and Tottenham would be his first choice.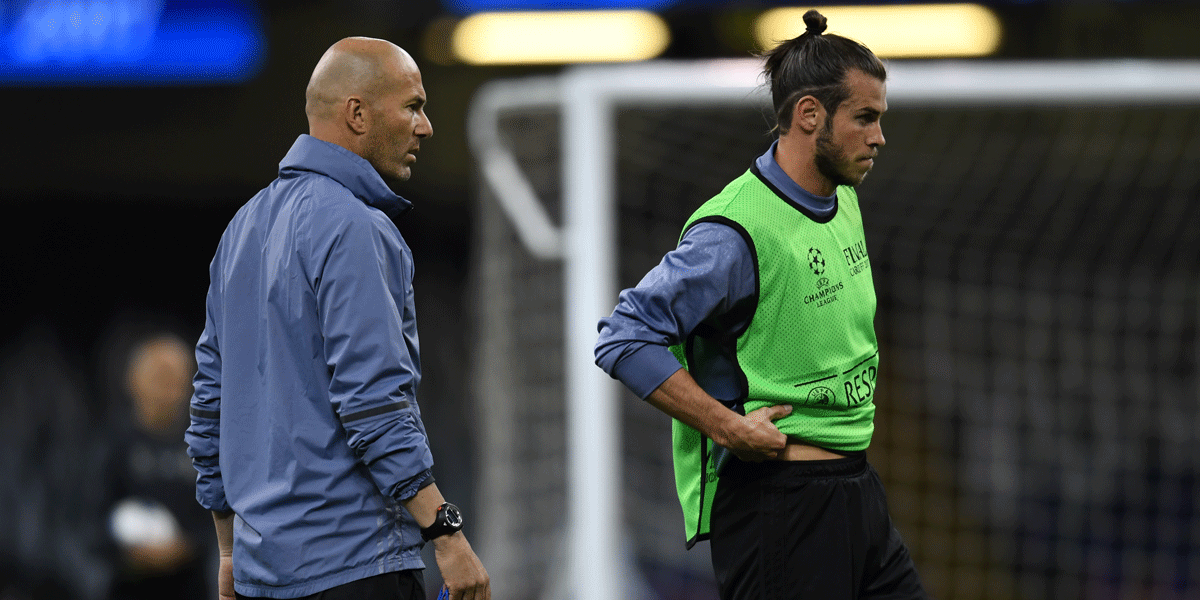 Join bwin today and receive up to £10 money back as a FreeBet if your first wager at odds of 1/1 (2.0) or greater is a loser! Terms and conditions apply.
Stay close to the action with the bwin app. Access more markets than any other betting provider and scan our in-depth football statistics menu to find and make your bet selections fast. Download now the best betting app.