Robert Pires was never on the losing side in 12 north London derbies during his time with Arsenal, winning six and drawing six.
The Frenchman also had a good scoring record against Tottenham, netting in eight of those encounters, all bar one coming in the Premier League.
Ahead of the latest meeting between the two sides, bwin talk exclusively to get his thoughts on the match as well as discuss the latest from the Emirates Stadium.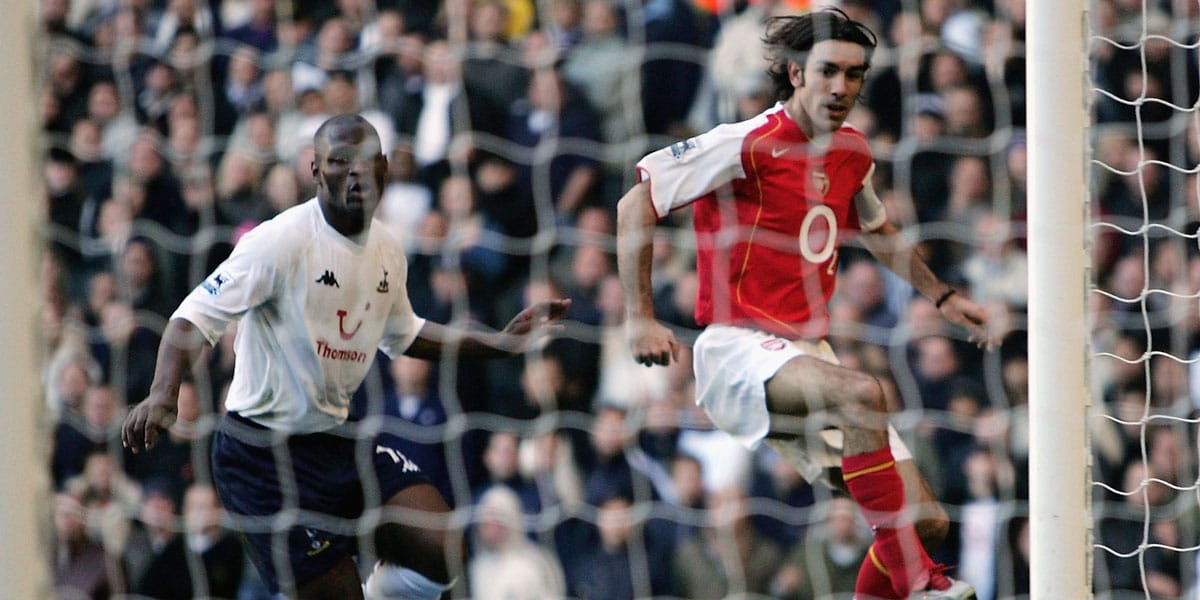 Tottenham vs Arsenal
What do you think the result will be between Tottenham and Arsenal this weekend?
Arsenal will come out on top against Tottenham with a win this weekend. I think it will be a very close game with nothing in it, but Arsenal will edge it 2-1. This is a great test for [Unai] Emery as Arsenal haven't done the double over Tottenham for many years now and as a manager, it's a great way to get all the fans right behind you.
On how impressive Arsenal were against Tottenham at the Emirates…
By far Arsenal's best performance of the season was the win against Tottenham in the Premier League. They were better than Tottenham all over the pitch that day and it was comfortable in the end. It's frustrating as Arsenal show that they can perform to that level and comfortably defeat a top side, but they then drop points elsewhere. If they could take that performance and apply it to each game then they would be a real force.
Can Arsenal catch Tottenham in the Premier League?
Arsenal's only hope of catching Tottenham in the Premier League is with a win this weekend. This game is a massive judge of character for Emery and the team as they will know that a win will put them within touching distance of Tottenham and that should hype the players up to put a performance in similar to the game at the Emirates.
Tottenham no longer look like a team that panic when in a good position. [Mauricio] Pochettino has done a fantastic job at Spurs over the last three seasons and they look like they'll comfortably cement a top-four place.
Player for player I don't think there is much difference in the two teams as they both have very strong first teams. I think the key difference for both teams is Tottenham have been able to keep consistency throughout the season.
Pochettino has done a great job at Tottenham and is being linked with a move away. Will this speculation impact the players?
Pochettino has done an incredible job at Tottenham and we now expect to see them challenging for the Premier League every year. That would be very difficult to believe before he arrived at the club, but he has built a very strong team without spending much money whatsoever. I don't think Tottenham will win the Premier League this year, but they have an opportunity to continue building momentum for next season.
I don't think Pochettino will leave Tottenham and I can see him signing a new contract at the club to stay for a very long time. I think he would do a great job at a big club like Manchester United or Real Madrid, but I think he is comfortable and appreciated at Tottenham.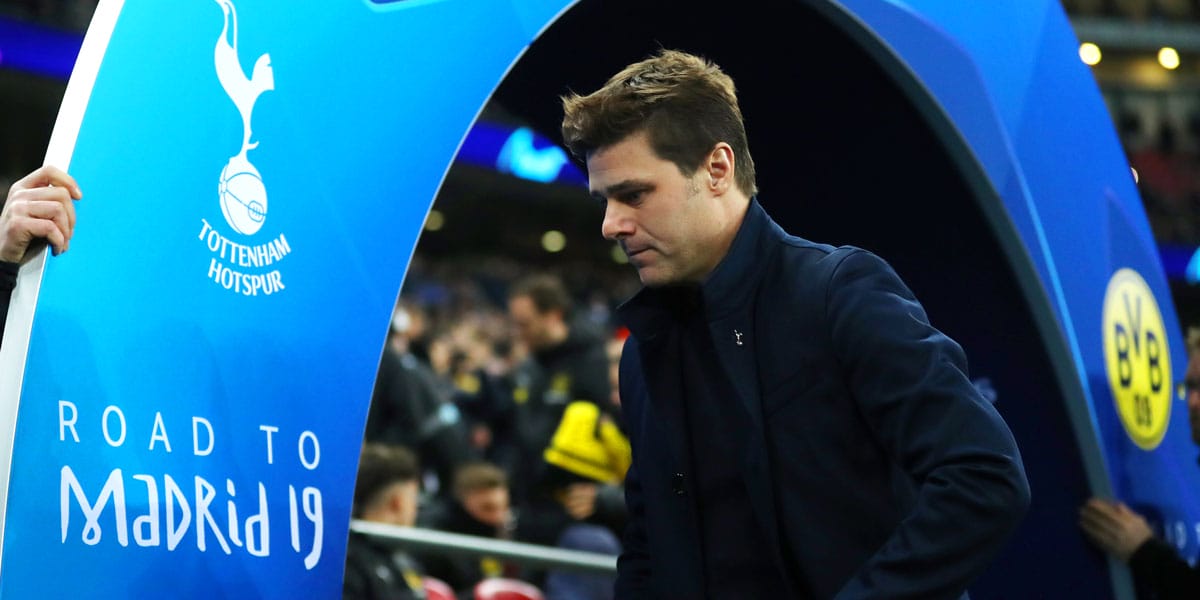 Arsenal team
Should Arsenal sell Mesut Ozil in the summer?
It's vital that Emery finds a space for Ozil in the first team. It would be a big step backwards for the club if they sell him. He recently extended his contract and there's no arguing that he is one of, if not, the best player in Arsenal's squad.
There seems to be a communication breakdown between Emery and Ozil and whatever the issue is, it has been allowed to drag out over the season. For me, it's vital that they put whatever's happened behind them and they move on. If they put it behind them and start fresh next season, having Ozil behind [Pierre-Emerick] Aubameyang and [Alexandre] Lacazette will be a formidable force. Arsenal have a fantastic box-to-box player in [Aaron] Ramsey, who will do the running for Ozil which allows him to focus on his own game. There's no reason why Ozil shouldn't be in the side.
Do you think there's room in the team for Aubameyang and Lacazette?
Arsenal's strongest attacking frontline is Aubameyang, Lacazette and Ozil. Lacazette performs better when Ozil is on the pitch and Aubameyang and Lacazette have proved how good a partnership they strike up when playing together. They need to be given time as a trio to learn how each other plays through and through.
Are you upset to see Ramsey leave Arsenal?
I'm upset that Ramsey is leaving Arsenal and it's a shame the player and Arsenal couldn't come to an agreement as he will be missed. The club and players have to respect his decision and I'm glad he still receives a warm welcome with the Arsenal fans as I feel he still has a key role to play in how this season will end up.
Emery needs to utilise Ramsey as often as possible until he leaves in the summer and he's key to Arsenal finishing in the top four this season. I think Ramsey has been excellent for Arsenal and I would be surprised if he wasn't given a warm send-off from the fans and club. It's a great chance for Ramsey to play with some new players, including the likes of [Cristiano] Ronaldo and I wish him the best of luck.
Do you think Arsenal were ever close to paying the reported £400,000 a week for Ramsey?
Arsenal had the money to pay Ramsey what he wanted, but it's not the strategy of the club to do so. Ramsey put forward what he thought he was worth and although Arsenal weren't prepared to pay it, Juventus were. Ramsey is going to take the opportunity he was given. From personal experience, I think it's always good to play in a variety of different leagues as it gives you the opportunity to try something new as well as live in another country and learn a new language.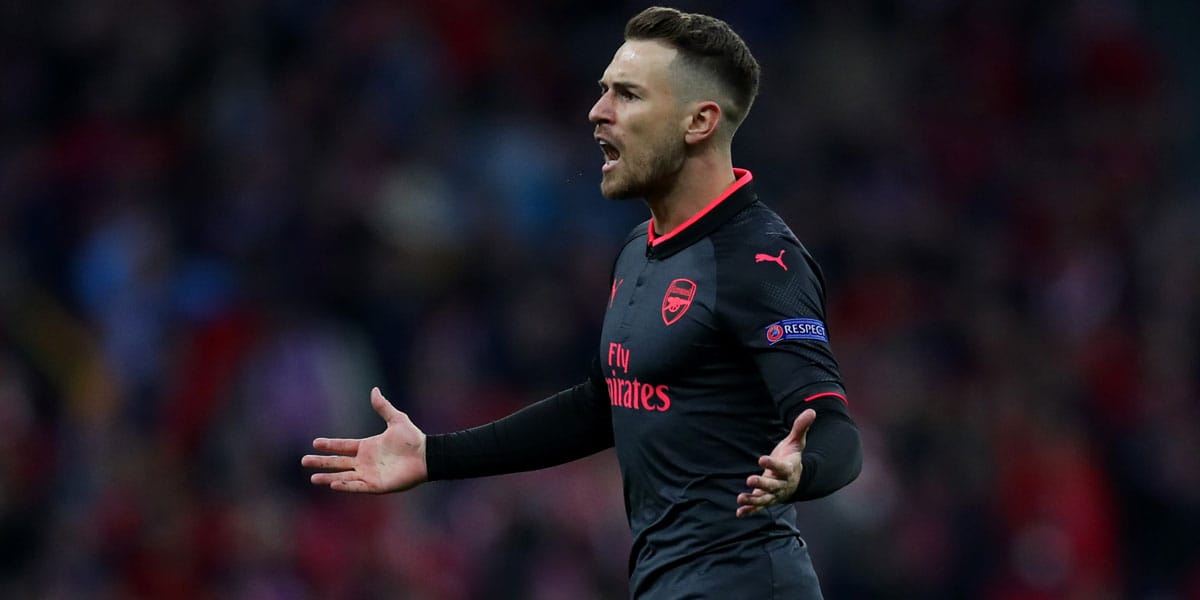 Arsenal transfers
Should Arsenal look to sign Denis Suárez permanently?
Arsenal are yet to see Suárez's full potential and they should look to make the deal permanent as soon as possible. He was fantastic at Villarreal and I have full faith he will be able to replicate the same form he showed whilst at the Spanish club, if given the chance.
He fits the mould of the type of player that Arsenal look for with our style of football. He's excellent at dribbling, has superb vision and his overall technique is top class. He's spent a lot of time working with [Andres] Iniesta which has improved his game massively and they're very similar in their styles of play.
If Arsenal can sign him permanently, I think he can help Arsenal and Emery start to really secure continuous top-four positions again in the Premier League. He's new to the Premier League and to the country so he'll need time to settle in, but if he's given the time then he'll be an excellent signing for Arsenal.
Do you think Adrien Rabiot will sign for Arsenal?
Rabiot is a very good player and Arsenal should be trying their best to secure his signature before any other club does. Arsenal have the advantage of Emery having already worked with him at PSG, which should hopefully sway Rabiot to join Arsenal. He would be worth a big fee on the transfer market so the fact he's free makes it a no brainer. If Emery can secure Rabiot then I think he'll be able to fill the hole that will be left by Ramsey's departure.
Do you think Alexis Sanchez could come back to Arsenal?
It would be very strange to see Arsenal sign Sanchez back in the summer. I don't see how it makes sense for either Sanchez or Arsenal after how it ended. There's no chance Sanchez will return to Arsenal.
Sanchez isn't playing his best football and he is on a lot of money at Manchester Utd which Arsenal are not willing to pay. Sanchez won't want to come running back to Arsenal with his tail between his legs after having a rough time elsewhere. He will have to hope he returns to form with a fresh chance under [Ole Gunnar] Solskjaer at Manchester United.
Do you think Arsenal should sign Aaron Wan-Bissaka?
Arsenal should definitely be looking to sign Wan-Bissaka in the summer transfer window. He's exactly the type of player that would suit the attacking full-back role that Arsenal like to play and he would definitely improve the team next season.
[Hector] Bellerín will have a long road to recovery and Arsenal won't be wanting to rush him back in too quickly. There's also the chance that his injury will be a recurring one so they need to have another full-back of the same high quality and I think Wan-Bissaka is that player.
Would Nicolas Pépé be a good signing for Arsenal?
Pepe would be a fantastic signing for Arsenal, but they're going to have to pay big money to secure him. He's building up a lot of interest as he's playing so well and lots of clubs will be in for him this summer so I can't see him going for cheap.
These are the type of signings Arsenal need to make to propel them back up the table, but I think they will miss their chance if they don't secure a Champions League spot this season. Pepe is a Champions League player and will want to play for a club that's in the tournament.
Gareth Bale is having a difficult time at Real Madrid. Do you think he will return to the Premier League?
I think there's a good chance Gareth Bale might be playing his last season at Real Madrid. He is having a very tough time on and off the pitch at the moment, and there are a lot of questions about how settled he is in the dressing room and how appreciated he is by the fans. You can see that Bale is an unhappy player at the moment.
I think coming back to the Premier League is the most logical step for Gareth Bale. There's an assumption that he would go back to Tottenham, but I would encourage Arsenal to open the door to the Emirates for him. I know Tottenham fans would not be happy, but Bale would be very welcome at Arsenal. I hope the club tries to see if it is an option this summer.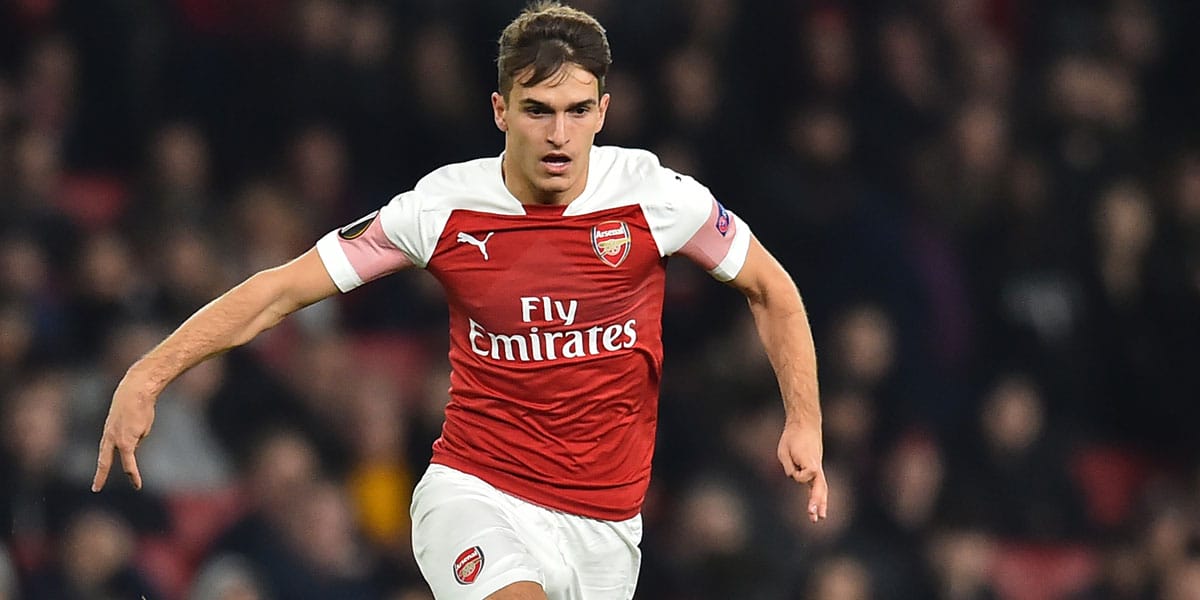 Arsenal's season
Do you think Arsenal will finish in the Champions League places?
It's so important that Arsenal secure Champions League football for next season. It's looking really tight at the moment because there's probably only one spot available and we're competing with Chelsea and Manchester United for it. I think the next two games against Tottenham and Manchester United are crucial because Arsenal have a favourable fixture list for the remainder of the season. I think Arsenal have a real chance to build momentum and will sneak into fourth position ahead of Chelsea and Manchester United.
I'm very confident Arsenal will have Champions League football next season because we have the Europa League as a safety net. It's such an incentive to win that trophy knowing it guarantees Champions League football and the players will have a lot of confidence due to Emery's success in the tournament.
Who would you like to see as Director of Football at Arsenal?
Director of Football is a very difficult job and I do think it is a necessity in modern football. The transfer market is crazy and it puts a lot of pressure on the club to be spending money wisely otherwise mistakes can very quickly become very expensive.
I would like to see Marc Overmars back at Arsenal and I think he would work very well with Raul Sanllehi. Overmars loves the club and he would be loved by the fans so he would be a very welcome appointment. I know he is committed to Ajax and feels he has a job to finish there so perhaps he wouldn't move in the middle of the season, but he knows Arsenal so well after a great career at the club so it would be great to see him back.
The Invincibles
It didn't work out for Thierry Henry at Monaco. What do you think he will do next?
It was very tough to see Thierry Henry struggle at Monaco because I really hoped he would succeed. Unfortunately, Monaco decided to sack him and bring back [Leonardo] Jardim. Monaco have very good players and look to finally be building momentum so I expect them to still finish in the middle of the table. It's a shame Henry wasn't the man to bring the good times back.
Henry is very intelligent and will hopefully see this as a learning opportunity. Pochettino is as an example of how managers can't and shouldn't be defined by an early failure. He has done an unbelievable job with Southampton and Tottenham in the Premier League, but people forget that it didn't end well for him in his first job at Espanyol in La Liga. Thierry Henry can remember that and take comfort in seeing how things can turn around.
I think Henry needs to take a break from management and will hopefully come back stronger next season. I don't think he will return to the Belgium national team. I think he learned what he could learn from Roberto Martinez and as an assistant at international level, but now he wants to go be his own man. I'm very confident Henry will succeed as a manager and will earn a second chance. I think he would love to come to the Premier League but he might need to start a little lower like Frank Lampard is doing at Derby County.
Do you think an ex-Arsenal player could have a similar impact at Arsenal as Solskjaer has had at Manchester United? Perhaps Patrick Vieira?
I think Vieira could have a similar impact at Arsenal as Solskjaer has had at Manchester United, but I don't think he will get the opportunity for at least two or three years. Unai Emery is the manager at the moment and he deserves both time and respect. I'm confident Emery will leave the club in a better position than he found it and perhaps Vieira could be there after a few more years at Nice.
Vieira is a great manager and is doing a really good job at Nice. I think Patrick knows the importance of creating a rapport between the managers and his players in modern football. He's a very good communicator and loves to talk with his players. I think that approach would work well in the Premier League and I expect it to be only a matter of time until we see him in England.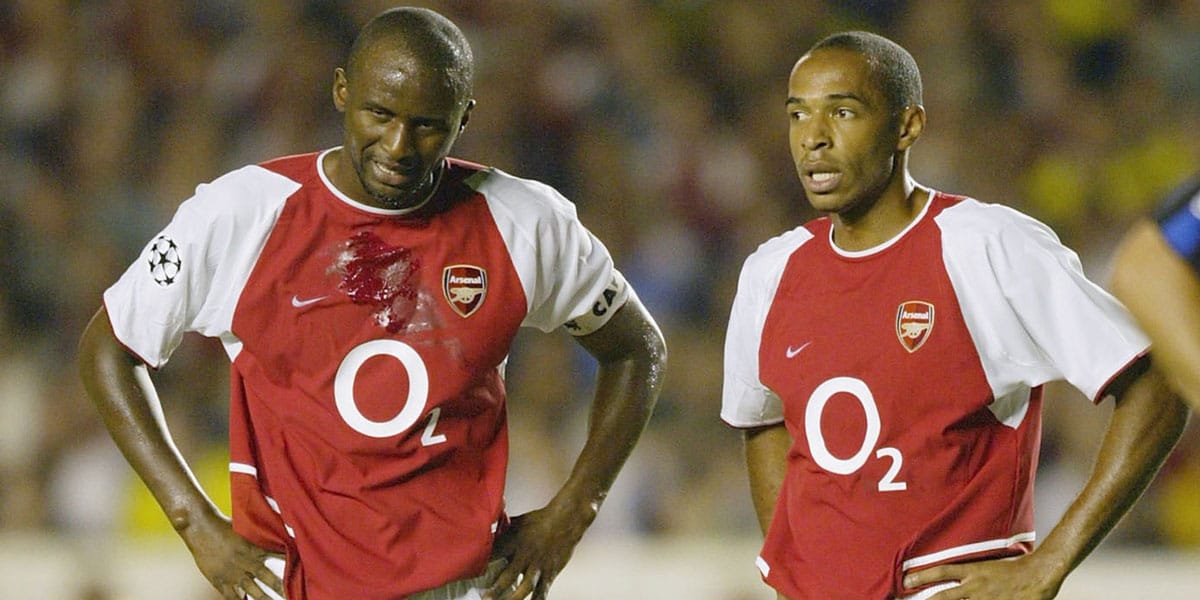 Join bwin today and receive up to £10 money back as a FreeBet if your first wager at odds of 1/1 (2.0) or greater is a loser! Terms and conditions apply.
Stay close to the action with the bwin app. Access more markets than any other betting provider and scan our in-depth football statistics menu to find and make your bet selections fast. Download now the best betting app.