2-0. 3-0. 2-1. The opening three away days of West Ham's 2015/16 Premier League campaign aren't going to be quickly forgotten around east London, as Slaven Bilic has engineered victories over Arsenal, Liverpool and Manchester City in consecutive road trips.
That set of results would have been unpredictable in any season. But these scores were especially so after the Croatian dropped two away games out of three in the ill-fated Europa League qualifiers and scraped the other by a one-goal margin, all against minnows.
Cutting short their European tour is all forgotten now though, as the Hammers sit in third place in the top flight through six outings and are, however fanciful, flirting with the idea of going unbeaten on the road until the New Year.
According to bwin.com, and every footballing spectator not aligned to London's claret and blue club, such dreams are of the wild variety.
The bookmaker has priced the possibility up at 3000/1, but offer some value bets of note as they ask: Which team will West Ham United next fail to beat in a Premier League away game?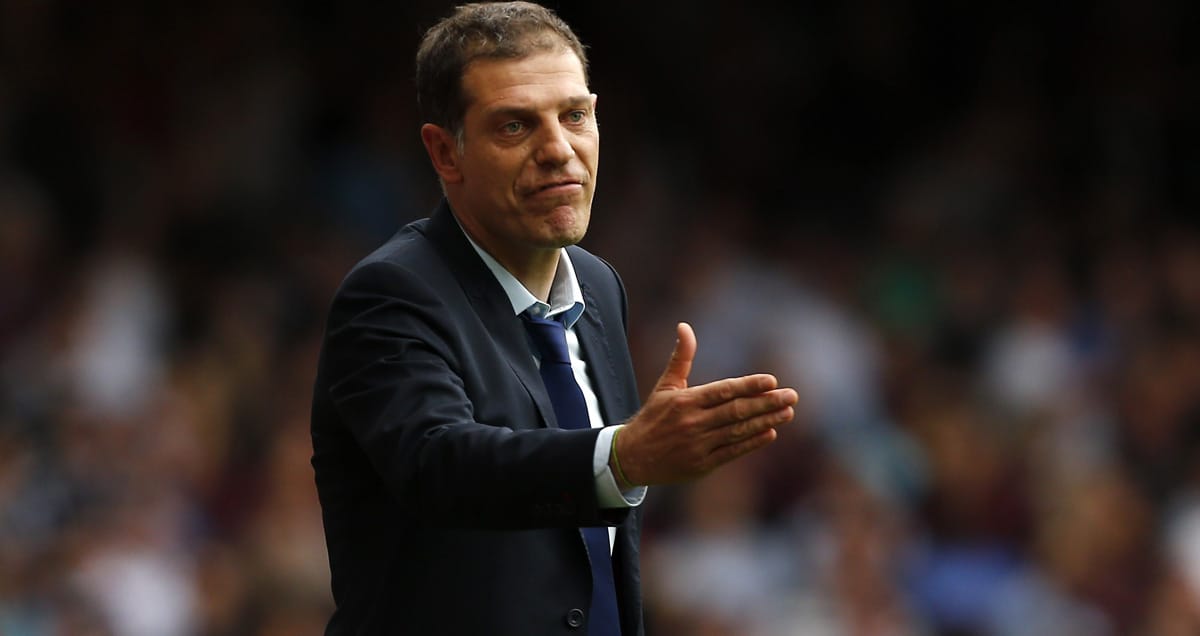 Bottom-club Sunderland are the surprise market leaders, positioned so because they are the Irons' next assignment on the road, as opposed to holding any actual form.
Their 1/2 price to burst West Ham's bubble can be swatted away like a fly considering they hold just two points from their first six games.
The same disdain can be used to deal with Crystal Palace's 9/4 odds, with the Eagles on a losing run of two in the league and victors over only Aston Villa at Selhurst Park thus far. Arsenal and Manchester City, who West Ham have proved to be better than on the road, have both beaten Palace at their place already.
So, after a string of five wins on the road it's 14/1-rated Watford that West Ham fans should be most wary of.
The Hornets are one of five Premier League teams yet to experience defeat in-front of their own fans and have conceded no goals in any of those three outings.
They aren't just pilfering points off the league's rabble either, having beaten Swansea and drawn with Southampton and West Brom in their three home games thus far.
If West Ham's purple patch of away form rides on beyond Quique Flores' mob, which it won't, bwin.com offer Spurs at 25s, Manchester United at 125/1 and Swansea at 200/1 as the other candidates to end the streak.