Lauren won the Premier League twice and the FA Cup three times in a successful six-and-a-half-year spell with Arsenal.
The former Cameroon international was also part of the 'Invincibles' team having helped the Gunners go through the entire 2003/04 season unbeaten.
He was also at Portsmouth for their 2008 FA Cup triumph, although did not make the squad for the final, before retiring in the summer of 2010 following a brief spell in Spain with Cordoba.
In an exclusive bwin interview, Lauren discusses the latest at the Emirates Stadium and in the Premier League.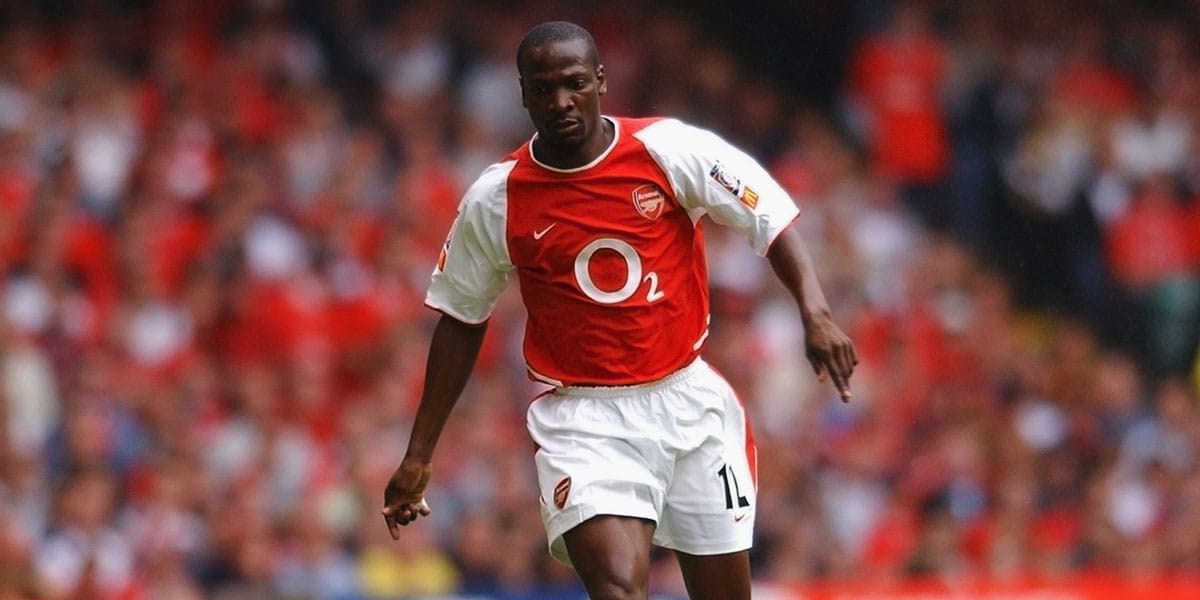 Arsenal's season
On Arsenal's win against Chelsea…
It was great to see Arsenal perform so well against Chelsea, it was a big win. Arsenal have to beat teams like Chelsea if they are to be taken seriously as contenders for the Premier League again. They have to treat it like any other game and not get too excited. It was a great result, but it's all about consistency if they're to return to challenging for trophies. If they don't win their next league game, it could feel that their work is undone.
On Arsenal vs Man Utd FA Cup game…
The winner of the Arsenal and Man Utd tie in the FA Cup this weekend will have a real advantage over who is in pole position to get into the Champions League qualification places. Both teams are on a high at the moment and they will both know that a win this weekend could set up a great run of results until the end of the season.
There are a lot of players in the top six that haven't won trophies for a few years and the FA Cup is a great chance to rectify that. In the last months of the season, it's important to keep focused and motivation high which a good run in the FA Cup can do for you.
These fixtures aren't what they used to be. When you look at the 2005 final, Arsenal and Man Utd were the best two teams in the Premier League and there was real individual player rivalry. It'll be a great game, but it won't have the same bite as when I played.
On who will make the top four…
I believe Man City, Liverpool, Tottenham and Arsenal will finish in the top four this season. It pains me to say, but Tottenham are a very good team when they have everyone fit and I expect them to finish in the top four.
Chelsea clearly have problems which aren't going to go away overnight and they could start to slip away. Man Utd are on a high since [Ole Gunnar] Solskjaer came in, but he has to deliver on a scale that he has never done before and there's a lot of pressure on him.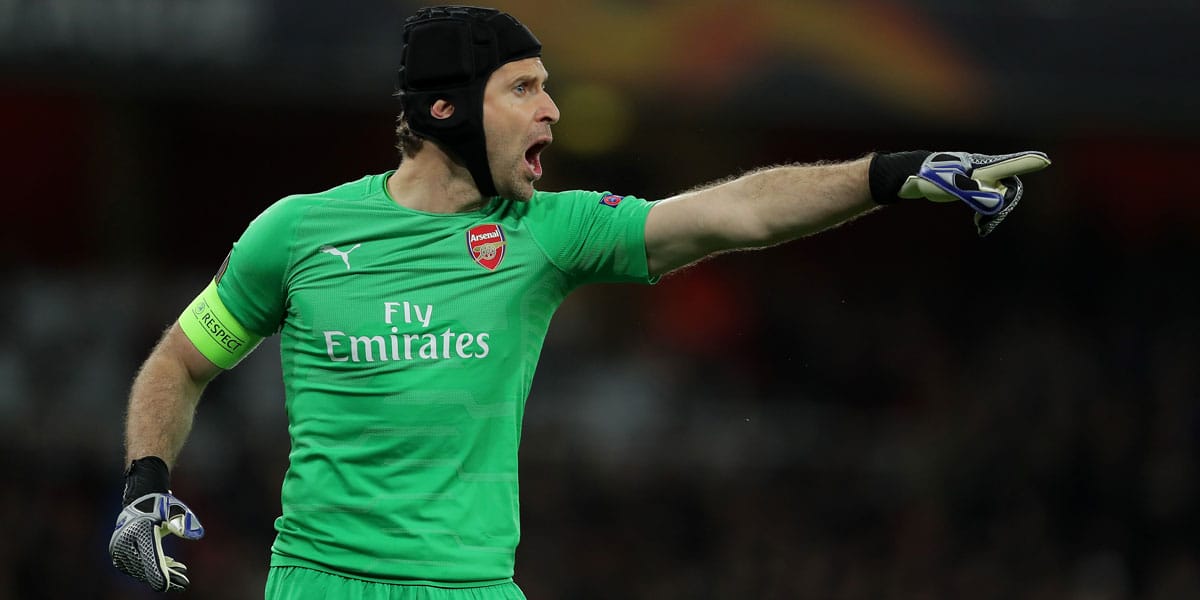 On Arsenal's squad
On Petr Cech's retirement…
I think it was the right time for Cech to retire from football. You have to be mentally fit to play at the top level and he perhaps felt he wasn't able to do that to the best of his ability anymore. He's had a brilliant career and was a great signing for Arsenal. Once you start to question retirement at the top level then there's no going back as you start to lose focus. It's never an easy decision whether to officially announce your plans to retire, but it's the right one as it will weigh on your mind and start to affect your performances. Cech is too professional to allow that to happen while playing for a club that is looking to gain Champions League football.
On Bernd Leno being Arsenal's long-term goalkeeper…
Leno can be Arsenal's long-term first-choice goalkeeper, but it depends on whether he can fulfil his potential. He has all the attributes to be a top goalkeeper, but he still has a lot to learn. He is only 26 and has the chance to be one of the best goalkeepers in Europe.
On Pierre-Emerick Aubameyang securing the Golden Boot…
Arsenal's system and style of play is designed for Aubameyang to win the Golden Boot. Arsenal look to turn over play quickly and press high up the pitch, which is perfect for a player like Aubameyang. As soon as Arsenal win the ball he is exceptional at finding space between the defence and will always be a threat.
On Alexandre Lacazette's lack of first-team football…
Lacazette's confidence will be high after scoring against Chelsea and I expect [Unai] Emery to start him against Man Utd. Emery demands a lot from his players but he is a fair manager and rewards players who put their all in. Emery will want goals and Lacazette has proven to be reliable at finding the back of the net when called upon.
There's still a long way to go and Emery can't afford to lose Aubameyang or Lacazette, so it's no surprise to see him keeping them both as fresh as possible to avoid injury.
On Aaron Ramsey's departure from Arsenal…
Ramsey's likely departure has perhaps been something the club could have sorted out earlier. He's been outstanding for the club and a few long-term injuries stopped him from really fulfilling what he could have achieved for both himself and Arsenal. It's a blow that he seems set to leave and he's not going to be easy to replace.
On Ramsey continuing to play first-team football for Arsenal…
Ramsey is one of Arsenal's best players and should be playing up until the moment he leaves. Arsenal don't have the luxury of being able to leave someone of Ramsey's quality on the bench. They are in a battle to finish in the top four and the future of the club is more important that focusing on a player who looks set to be leaving.
Ramsey has given 100% every time he's been on the pitch so there's no need to drop him. If he was to drop in form or show any lack of professionalism then it's a different story but looking at how well he played against Chelsea that certainly doesn't seem to be the case.
On Mesut Ozil not playing first-team football…
Ozil has to show Emery that he's willing to fight for his place and get into the first team again. Emery is a fair manager and will only play players that are willing to put their all on to the pitch. For him to be out of the squad or on the bench, Emery perhaps has question marks over how Ozil can fit in a system that is demanding of its players.
On Hector Bellerin's injury…
Bellerin has been outstanding this season and his injury is a big blow for Arsenal. It will be heartbreaking for the player to be out for the season. He's shown consistency in his performances and has thrived under Emery, so this is a big setback for him mentally.
Arsenal are lucky to have someone as experienced as [Stephan] Lichtsteiner who can step in a fill the right-back position. This also offers a great opportunity for [Ainsley] Maitland-Niles to step in and get some games under his belt. He will be working his socks off to earn an extended run in the team for the remainder of the season.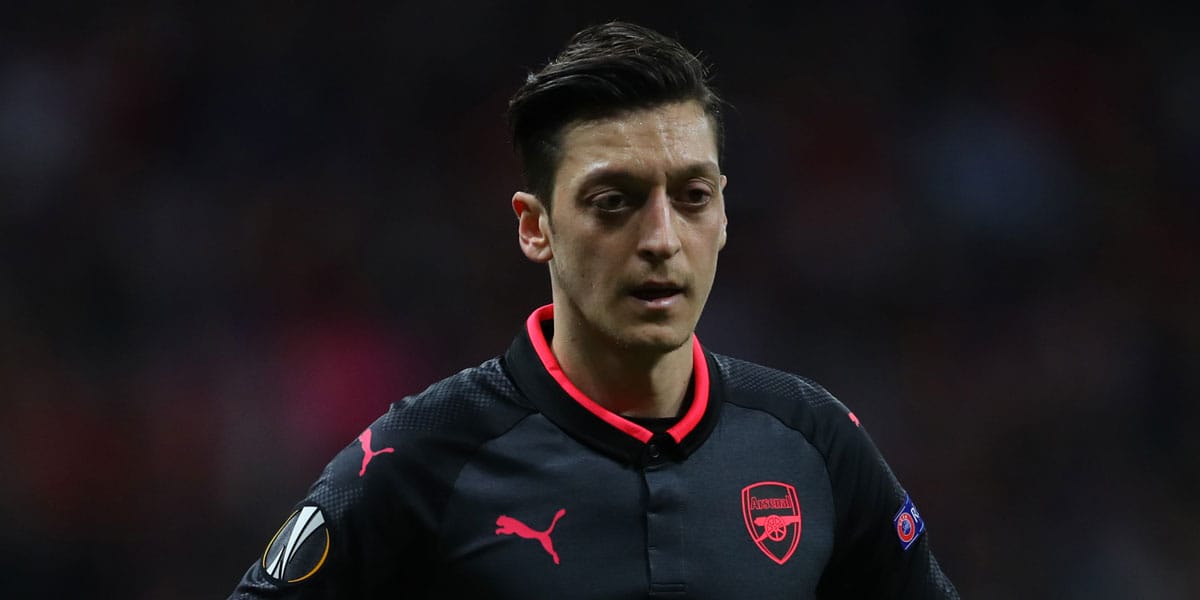 Arsenal transfers
On Arsenal's January transfer window…
The team are pushing for a Champions League spot and perhaps need to achieve it if they're to attract the calibre of player that they need to improve. Until then you run the risk that top-quality players will also have question marks about going to a club that is playing in the Europa League.
On the potential loaning of James Rodriguez…
I'm not sure that Arsenal should be seriously considering James Rodriguez, even on loan. Rodriguez has got a lot of talent, but the warning signs are there that he hasn't been able to settle at either Real Madrid or Bayern Munich. He comes with a massive wage bill so Arsenal would have to make sure he was fully on board with the philosophy of the club.
Rodriguez has played in the big games for the big clubs so there's no doubting his talent. If Emery can get the best out of him then he could make a real impact on whether Arsenal qualify for next season's Champions League. It's a roll of the dice.
On Arsenal being linked with Yannick Carrasco…
Carrasco is a very good player that could offer a real presence going forward for Arsenal. He proved himself at Atletico Madrid and had a good World Cup. He's got the ability to beat a player and has good feet.
If Carrasco seriously wants to come back to European football for the benefit of his career, I would imagine he would need to drop his wage demands and join Arsenal.
Carrasco is still young, but if he wants to challenge himself then he can't afford to stay away from the top leagues for much longer. He won't be testing himself in the same way in the Chinese League and it could affect his chances of reaching his potential.
On Arsenal being linked with Denis Suarez…
Suarez should be Arsenal's number one target this transfer window. He's an excellent player and he's having to fight with so many top players to get first-team football at Barcelona. Arsenal should look to sign him above the likes of Rodriguez, no doubt about it.
On the potential loan signing of Gelson Martins…
I don't believe Arsenal should be looking at Gelson Martins. He has struggled to get many first-team minutes at Atletico Madrid this season and I'm not sure he would offer an immediate impact to Arsenal. If you're looking to loan a player in January, you need an instant impact.
On signing Conor Coady…
I would be surprised if Conor Coady was signed by Arsenal. I believe they need to look at players with more Premier League experience.
On Arsenal signing players…
I believe the market of players currently open to Arsenal doesn't consist of players that are better than what they have. There is no point spending the money on a player that won't improve the team.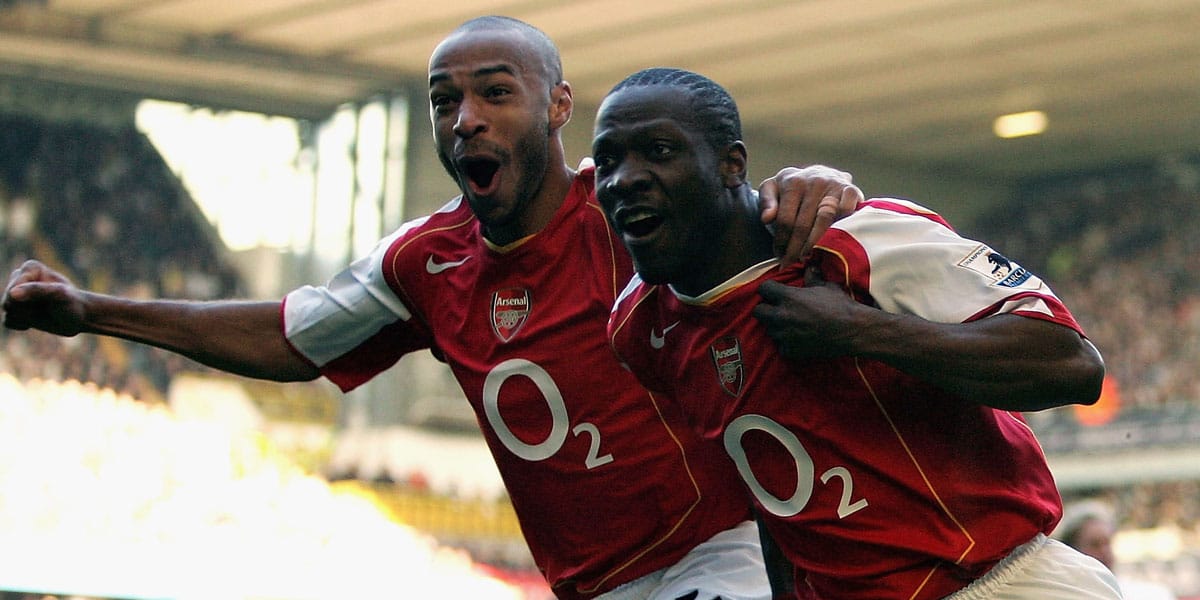 The invincibles
On Ashley Cole signing for Derby…
It's very interesting that Derby County have signed Ashley Cole. My experience with Ashley is that he wasn't the biggest presence in the changing room, but I'm sure he will set a great example and offers a wealth of experience. To still be playing at 38 is a testament to his fitness.
This will be a new challenge for Ashley, but he still has the hunger and ambition to play which can only be a good thing for Derby. He obviously feels he still has the physical ability to perform at such a high level.
On Edu becoming Arsenal's Director of Football…
I don't believe Edu will be taking on the Director of Football role at Arsenal at this time. My understanding is that he's enjoying his time back home in Brazil and has his own projects that he will want to see through before committing himself anywhere else.
On Thierry Henry's position at Monaco…
It was always going to be a very difficult challenge for Thierry Henry at Monaco but he's capable of getting them out of the relegation zone. He took on a massive role very early into his managerial career which was very risky, but he's got a great knowledge of the game and still has plenty of time to turn their season around.
On Monaco signing Cesc Fabregas…
Fabregas is a massive signing for Monaco. He's played with Henry and knows what expect from him. He's been at the top level since he was 16 years old and he'll play a massive part in keeping Monaco out of the relegation zone.
On Patrick Vieira's future after Nice…
I believe Vieira will be managing in the Premier League within the next few seasons. He's ready to take on the challenge of a Premier League club. He's taken his time in the managerial process and it's paid off as he's doing a great job with Nice.
Looking at the likes of Gary Neville managing at Valencia, it shows you can't just jump into taking on a role at one of the big teams. He now looks ready to take on a bigger challenge and I expect to see him in England before long.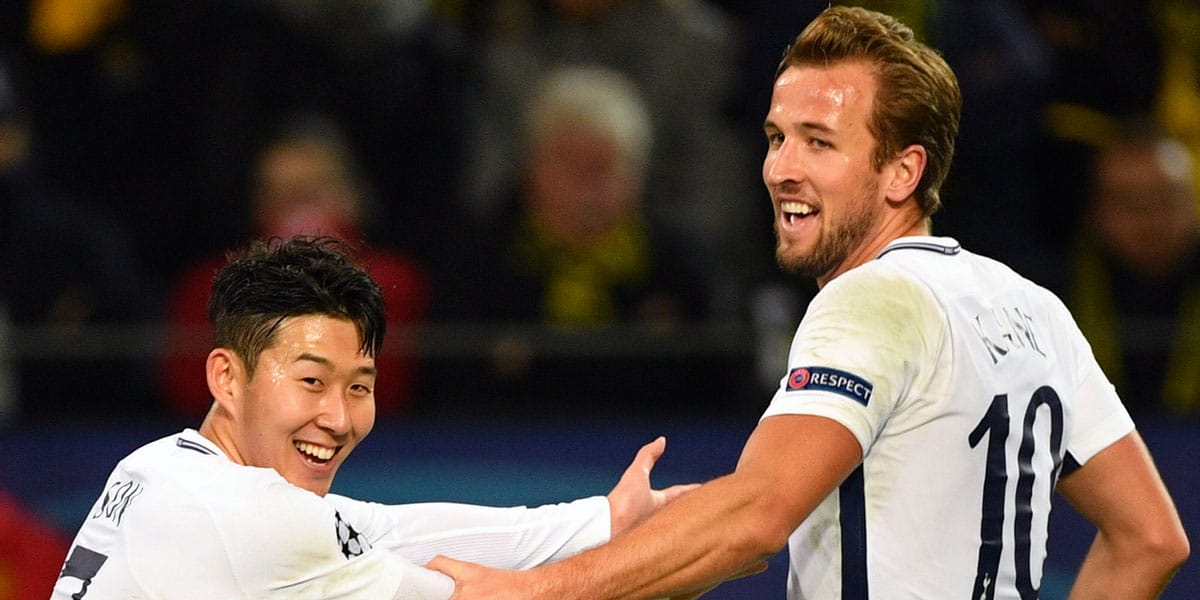 Arsenal's Premier League rivals
On Tottenham losing Harry Kane and Son Heung-min…
Harry Kane is a huge miss for Tottenham, especially at the same time as Son going to the Asia Cup. However, it's an opportunity for [Fernando] Llorente to get his first proper run in the team since he arrived at the club and he should be motivated to take it. He showed he was more than capable of performing in the Premier League while at Swansea.
[Mauricio] Pochettino has proven that he's not afraid to drop anyone and that's no different for Llorente. Pochettino has installed a philosophy in to all his players and I'm confident Llorente will come good after getting a few more games under his belt.
On Pochettino's future…
I do expect Pochettino to leave Tottenham this summer. I think he will have a decision between Man Utd or Real Madrid. Tottenham are becoming a bigger team, but they're nowhere near the size of Man Utd or Real Madrid and as a manager he will want to see what he can achieve at the very top level. These teams will give him a real chance to win the Champions League.
On Solskjaer's future at Man Utd…
Solskjaer has done a great job at Man Utd so far and deserved to be given the role. He's been managing for a few years now and hasn't come straight from being a player to taking on a massive role, which rarely ever works. Whether he gets the job at Man Utd or not, he's put himself in the window for another job in the Premier League in the summer. He could then use that as a stepping stone to return to Man Utd in the future.
On Solskjaer being a big enough name to attract big players to Man Utd…
I don't think Man Utd fans would need to worry about Solskjaer being able to attract star signings. A club doesn't need a big-name manager to sign star players in modern football as it is usually down to which club is willing to pay the most. With the amount of money there is in football, it so often now comes down to who is willing to give the biggest contract. The player will also want to buy into the club's philosophy and what direction that manager wants to take the club before deciding, but it's not the biggest factor.
On Paul Pogba's resurgence of form under Solskjaer…
Paul Pogba has been reborn under Solskjaer so far, but I think it's far too early to get carried away. Even under [Jose] Mourinho, Pogba went on runs were he was unplayable so he can't be judged until the end of the season. There was seemingly an issue between Pogba and Mourinho and he seems to have put that behind him, but it's too early to assess if Pogba is back to his best and where his loyalty will lie in the long term.
Everyone is saying it was the right choice to sack Mourinho, but if Man Utd start to lose a few games then suddenly everyone's opinion can change. Until Man Utd lose a couple of games, we won't know what Solskjaer is made of and how much the fans trust him.
On Marcus Rashford starting ahead of Romelu Lukaku…
Rashford and Lukaku both had a fresh chance to show Solskjaer what they could do and Rashford has taken that opportunity with both hands. Top teams need to have a squad full of talent and Man Utd have that with both Lukaku and Rashford up top. Lukaku knows he will have to work hard to get back into the team and he's got the talent to be a star at Man Utd, so now it's up to him.
From a manager's point of view, it's a great problem to have. It's not about the price tag of the player, it's about the performance they give you on the pitch and Rashford has been scoring goals so deserves his place.
Join bwin today and receive up to £10 money back as a FreeBet if your first wager at odds of 1/1 (2.0) or greater is a loser! Terms and conditions apply.
Stay close to the action with the bwin app. Access more markets than any other betting provider and scan our in-depth football statistics menu to find and make your bet selections fast. Download now the best betting app.