Lauren twice won the Africa Cup of Nations with Cameroon and was a two-time Premier League winner during a successful spell at Arsenal.
The 42-year-old scored from the spot in the shoot-out win over Senegal in 2002 as The Indomitable Lions regained their AFCON title two years after beating Nigeria, also on penalties.
He was part of the Arsenal side which won the Double in 2001/02 and was a member of 'The Invincibles' as the Gunners went through the 2003/04 campaign unbeaten on their way to the title.
In a bwin exclusive Lauren interview, the former defender shares his thoughts on the Africa Cup of Nations and ex-club Arsenal.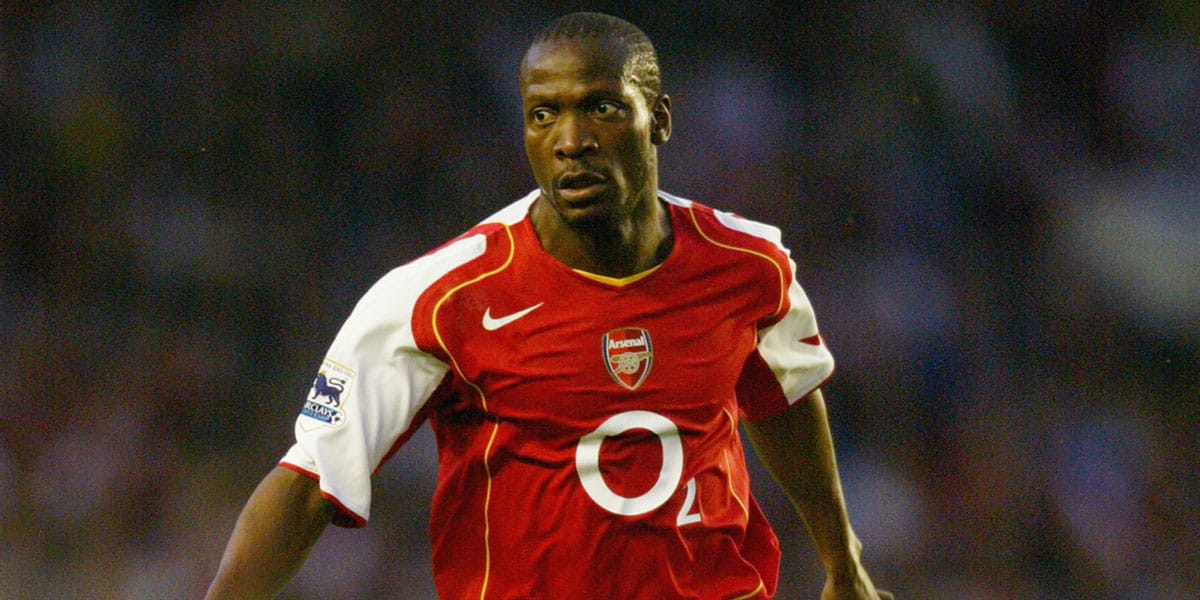 Africa Cup of Nations
Can Cameroon retain their title?
The Africa Cup of Nations will be an excellent competition this year – with Cameroon, Nigeria, Egypt and Senegal looking like the top contenders to take home the trophy this year.
Cameroon will be amongst the favourites to win the Africa Cup of Nations and as is always the case, the whole nation will be expecting another win after last year's victory. However, Egypt will be strong on home soil and [Mohamed] Salah's excellent season in the Premier League and Champions League will boost their chances tremendously.
Nigeria will also be a serious contender for the cup – they had a fantastic run in last year's World Cup and they have progressed fantastically throughout the last 12 months.
Do you think we will be surprised by the outcome this year?
There will be no surprises in the Africa Cup of Nations, the tournament is usually predictable. We won't be seeing any underdog countries come through strong and I don't predict that any of the usual top performing countries will be holding back. It will be a race between Cameroon, Nigeria, Egypt and Senegal to win the competition.
Who is your player to watch this year?
The top Premier League players will be the stars of the Africa Cup of Nations this year. Salah will be an even bigger boost for Egypt and it will mean a lot to him to play in his home country. Sadio Mane is also one to watch for Senegal, even though he will miss the opening game against Tanzania.  Mane and Salah will arrive in Egypt with an extra confidence after the impressive season they have both had in the Premier League and winning the Champions League will give them the confidence in their ability to take their team forward to win.
Who do you think will win the Golden Boot?
 It will be tight between Mane and Salah but Mane will edge a win and score the most goals throughout the Africa Cup of Nations as a whole. Senegal have a much tighter set up than Egypt which will allow Mane the support to get the goals which will win him the Golden Boot. If Egypt tighten up, Salah could be competing for the Golden Boot but I don't think Egypt are strong enough to feed Salah the opportunities that Mane will get.
With the Africa Cup of Nations featuring some of the world's best players, do you think the tournament is on the same kind of level as the Euro's?
The Africa Cup of Nations is becoming bigger but African football in general needs to be followed more for it to be compared to the Euro's. In fact, an African team needs to win the World Cup in order for African football to be followed to the level that other countries support their national teams. If an African team won the World Cup, there would be so much more interest in the Africa Cup of Nations in general but at the moment it is not at the same level as the Euros.
Why do you think no African team progressed past the group stages at the World Cup last year?
African football is not at the same level as the rest of the world which means African countries will not progress far in the World Cup for a long time yet. Nigeria did well against Argentina last year and drew some attention but there was not much more than that in the World Cup.
African countries cannot compete with the rest of the world – they need to develop the squads a lot before they are able to compete at the same level. African nations produce unbelievable individual players and have done for many years but as a collective, as part of the whole team, the African nations are not as strong as European teams.
For an African team to get into a World Cup semi-final or final, it will take the whole of Africa in general to develop the overall standard of national football. Only then will countries be able to individually succeed on an international playing field.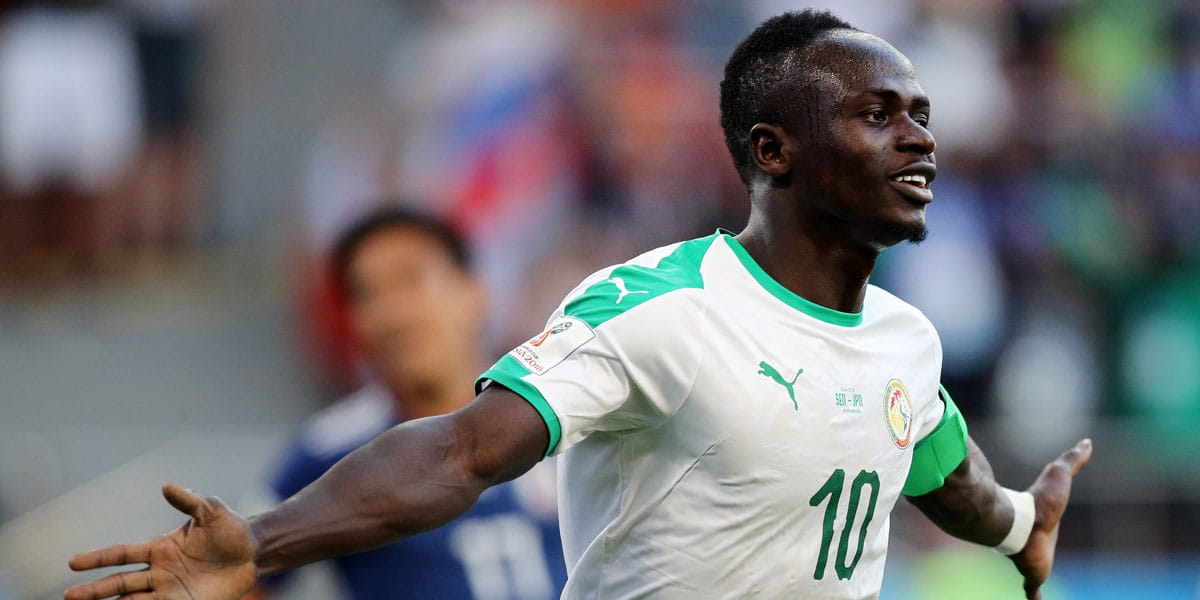 How important is the new summer format for the Africa Cup of Nations?
The new summer format is good news for the Premier League but bad news for the national teams who are hoping to have their players on top form. The hot African summer heat will play a major factor in the success of the tournament, it's not easy to play in 45-degree heat but the players will have to withstand the heat and still play to the best of their abilities – especially after a long football season.
Overall, it is good that players don't have to leave their club mid-season in the Premier League but to play football in Africa in the summer at such a high level, it is no easy summer break.
Do you think, now that Alex Iwobi has chosen to play for Nigeria and Wilfried Zaha for Ivory Coast, we will start seeing top-class footballers with African heritage playing for their African teams?
Thanks to players like Salah, more and more players are starting to choose to play for their country of birth, as opposed to the country where they grew up. Iwobi and Zaha have started a change that could spread across the top levels of European football and African football would be grateful for this.
It is easier and more rewarding to play for a European-based national team when you are based at a European club – especially as the players will get more recognition playing for a European national team and the chances of winning a World Cup are usually higher – that is why the likes of [Zinedine] Zidane and [Patrick] Vieira chose to play for France.
The standard and level of teams such as France, Spain and Belgium are much higher than African football but there seems to have been a change in mentality, perhaps to do with Salah's success. It is good for young players to see big names such as Salah playing for their African national team and still achieving great things.
What impact do you think Salah and Mane have had on young African footballers coming through?
Salah and Mane are changing the way the young African footballers think about playing for their African home nation. It's the new generation in Africa, they see Salah's played for Egypt, Mane's played for Senegal and Iwobi's played for Nigeria and know that it's okay to play for their African team.
African football faces the challenge of people of African heritage growing up in Europe and growing up with European level football and therefore wanting to play to that level but I think that players like Salah and Mane are breaking down those barriers, and the likes of Iwobi and Zaha will only help this further by showing young players they can play at an international level with their African team.
How will the lack of rest between the end of the Premier League season and the Africa Cup of Nations affect the likes of Salah and Mane?
 The likes of Salah and Mane have played an unbelievable amount of football over the past two seasons, but tiredness will not be a major factor for Salah and Mane in the Africa Cup of Nations. What they lack in physical ability, they will make up for in their mentality going into the competition.
Coming off the back of a Champions League win will compensate for any tiredness and both players will attack this new challenge with a winning mentality which will be interesting to see if Senegal and Egypt play each other. Both players will be confident that they are physically fit and able to win the tournament for their countries.
Do Premier League clubs need to rest their African players if their club gets to the final of the Africa Cup of Nations?
Whatever happens, Liverpool will need to start the season without Salah and Mane as they will need a good couple of weeks to rest and recuperate, otherwise their level will drop during the season.
Players will be mentally and physically exhausted and will need a few weeks to recuperate before heading into the new Premier League season. If they don't get the rest, there will be a chance that their Premier League campaign will be impacted by a slow start as the players are just too tired to play – this could be trouble for Liverpool as both Salah and Mane will likely be involved in the latter stages of the Africa Cup of Nations.
How much of a reflection of African football is it that three African strikers shared the Golden Boot last season?
It is not surprising that African strikers are doing well in the Premier League and shared the Golden Boot last season, there has never been a lack of quality within individual African players.
Salah, [Pierre-Emerick] Aubameyang and Mane sharing the Golden Boots shows that Africa is home to some incredible individual talent. The problem is that the African national teams struggle to piece together successful teams to compete against other nations.
African players have started to play incredibly well in Europe, but the national teams struggle to perform as a collective and that is why African teams aren't as good as European teams.
Who do you think is the best African footballer to grace the Premier League?
It's impossible to pick the best ever African player to grace the Premier League – you cannot choose just one player when Africa has given the Premier League so much talent. You look at players like Kolo Toure, Didier Drogba and countless others and it is impossible to choose between them. You also have to look at people like Salah and Mane and see that they are amazing footballers but there have been so many before them.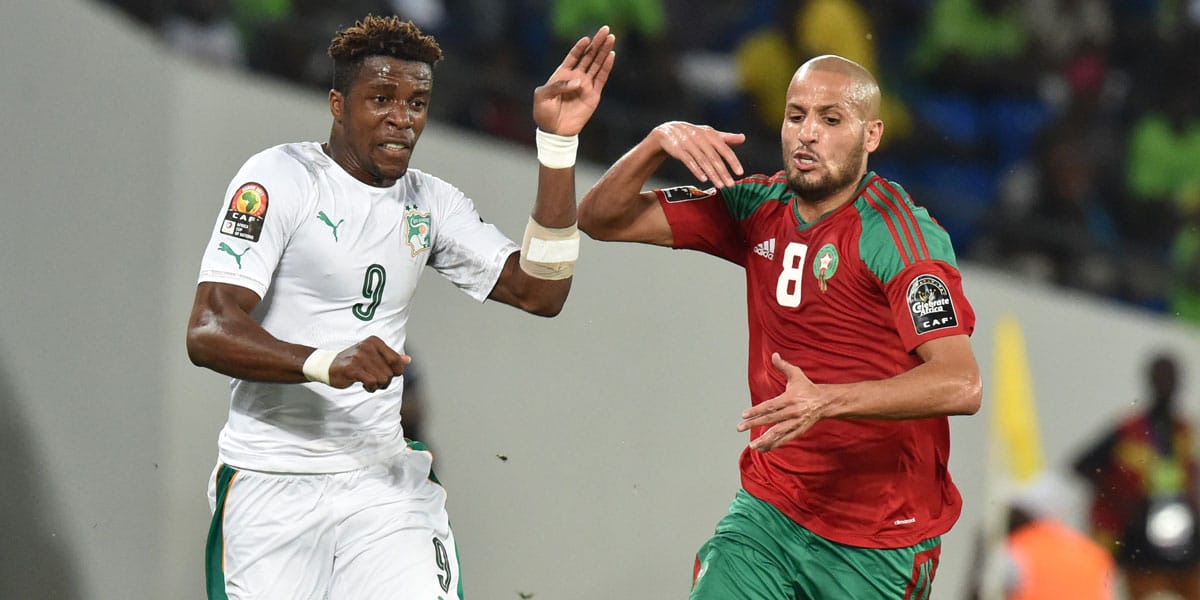 Arsenal
What does Alex Iwobi need to do to progress with Arsenal?
Alex Iwobi is doing very well at Arsenal and has the ability to become their talisman, we saw his quality when he came on in the Europa League final.
To improve and grow with Arsenal, we need to see more of his versatility to switch between positions and bring consistency into his game. We need to see him putting away more goals in order for him to progress each game and training session. Iwobi has got huge potential to grow as he is a quality footballer, but he needs to show that quality on a consistent level. Once he is able to do that, that is when we will see the best of Iwobi.
How do you think Unai Emery is getting the most out of Iwobi?
Unai Emery is doing anything and everything he can to unlock the potential of Iwobi and all the other players. Emery will be doing this by teaching his players how to individually grow as a player so that they can all grow together collectively as a team.
Have Arsenal improved under Unai Emery?
Unai Emery has been brilliant at improving Arsenal since he has been at the club, he has brought fight to Arsenal and they needed that. Taking the team to the Europa League final, a final that Arsenal haven't been in for a long time, and just missing out on the top four is a great achievement for his first season in England.
The English league is different to any other league in the world and takes time to adapt to. For his first year managing a Premier League side, he has done incredibly well especially as the Premier League is completely different from the Spanish league he has come from.
The fact that Emery has led Arsenal to a European final speaks volumes for how he has improved the club so far and there is much more to come from him as he finds his feet in the Premier League.
As Arsenal have not qualified for the Champions League, what do they need to focus on next season?
For Arsenal to be successful this season they need to qualify for the Champions League. Going into the season, the main aim should always be to win the Premier League title, but at the very minimum the focus should be on qualifying for the Champions League so they can move forward and look to try and bring more European silverware to the Emirates.
With Tottenham's recent success, would you consider them a better team than Arsenal?
There's no doubt that Tottenham are a better team than Arsenal at the moment – Unai Emery can change that, but it will take years. Tottenham finished above Arsenal this season and they have consistently been better for the past few years, they can thank [Mauricio] Pochettinho for that.
Tottenham did not get to the Champions League final by chance, they got there with a talented squad and excellent managerial skills from Pochettinho. We have to recognise that Tottenham are, for now, a better side than Arsenal.
After seeing the football that Emery has got the Arsenal players playing, I have faith that he can make Arsenal a better club than Tottenham again. Emery will need a few years to make the difference and really put his mark on Arsenal but I believe that he is the man to make the difference and the improvement will come step by step, with patience from the players, club and fans.
Edu has been linked with the Arsenal technical director job, do you think he would suit the role?
I think Edu would be a great addition to the Arsenal in the role of Technical Director. He comes with experience from his role as general coordinator for the Brazilian national team in recent years and that will help him in a role at Arsenal. Returning to Arsenal will be a great occasion for Edu.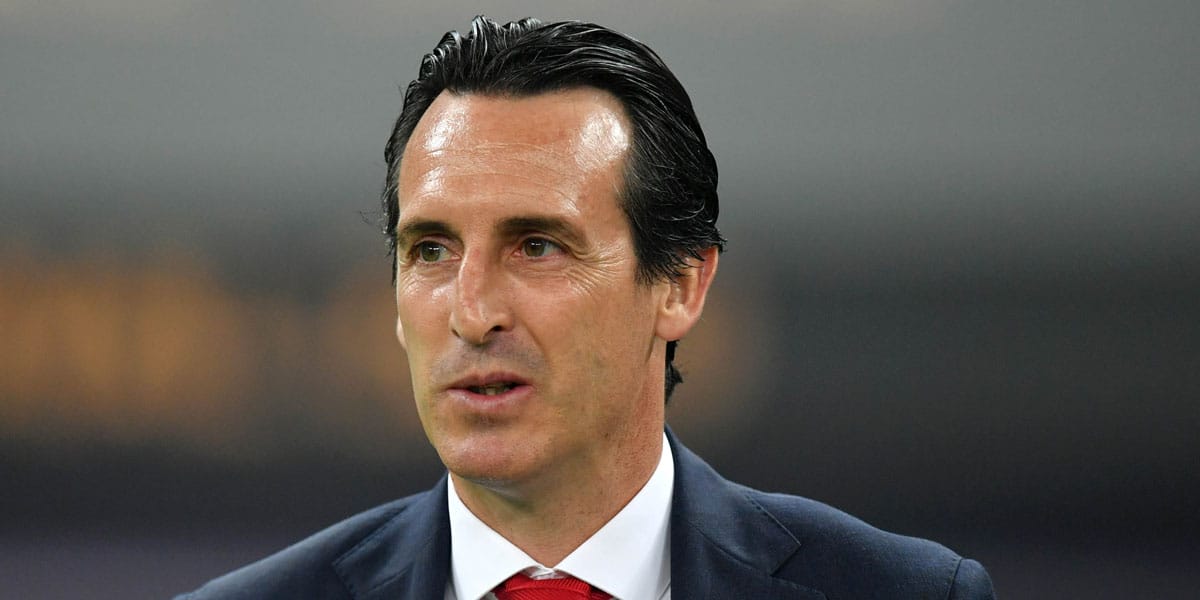 Do you think Arsenal will be able to keep hold of star players like Aubameyang and [Alexandre] Lacazette?
It is integral to Arsenal's success next season to keep hold of Aubameyang and Lacazette. The club and backroom team will be doing their utmost to keep both players at the club and hoping that they both avoid temptations of European football and stay at Arsenal for the foreseeable future. If you play well at the top level, European clubs will always be looking to sign you, Arsenal need to do whatever they can to keep their star players.
How much of a loss was losing Aaron Ramsey?
Losing Aaron Ramsey to Juventus is a big loss for Arsenal. Unai and his backroom team will need to use this transfer window to make a big signing to replace him. Throughout his time at the club, and even when he had announced he was leaving the club, Ramsey was a brilliant player who always played to his best ability. The gap he has left in the club will be felt unless the club bring in someone to replace him quickly.
Has Mesut Ozil got a future at Arsenal?
Mesut Ozil will stay at Arsenal next season but he needs to start fulfilling his potential. Whether you are Arsenal, Real Madrid or Barcelona, you need your best players to perform on the big stage and Ozil failed to do that on multiple occasions last year.
In the biggest games last season, the quarter-final, semi-final and final of the Europa League, Ozil was not relevant, so there is something very wrong there. Mesut Ozil has a lot of potential and no doubt Emery will be working to bring that to the forefront this season.
Now he has played a full season, what are your thoughts on Matteo Guendouzi?
Matteo Guendouzi has the potential to grow into an Arsenal legend. Guendouzi is young, already part of the French national team and his future is very bright. Emery will need to invest time and patience in Guendouzi but that will pay off as he develops and learns from the big name players around him at the club.
Lucas Torreira faded throughout last season, do you think he is still someone Arsenal should keep hold of?
Lucas Torreira has so much more to give Arsenal and will continue to improve throughout next season. Torreira is a young player and still has a lot to prove. Torreira does bring much-needed balance to Arsenal's squad. He is a young talent who will continue to grow with Arsenal and I look forward to seeing him progress.
Rob Holding looks to make a return next season, do you think he could be considered Arsenal's current best defender?
Rob Holding has been plagued by injury but his natural talent will shine through this season. It has been unfortunate for both Holding and Arsenal that he has been injured but hopefully he can stay fit as there's a lot more to see from him. Holding is very young and shows a lot of promise for Arsenal, he is definitely one to watch for opposing teams now that he is back.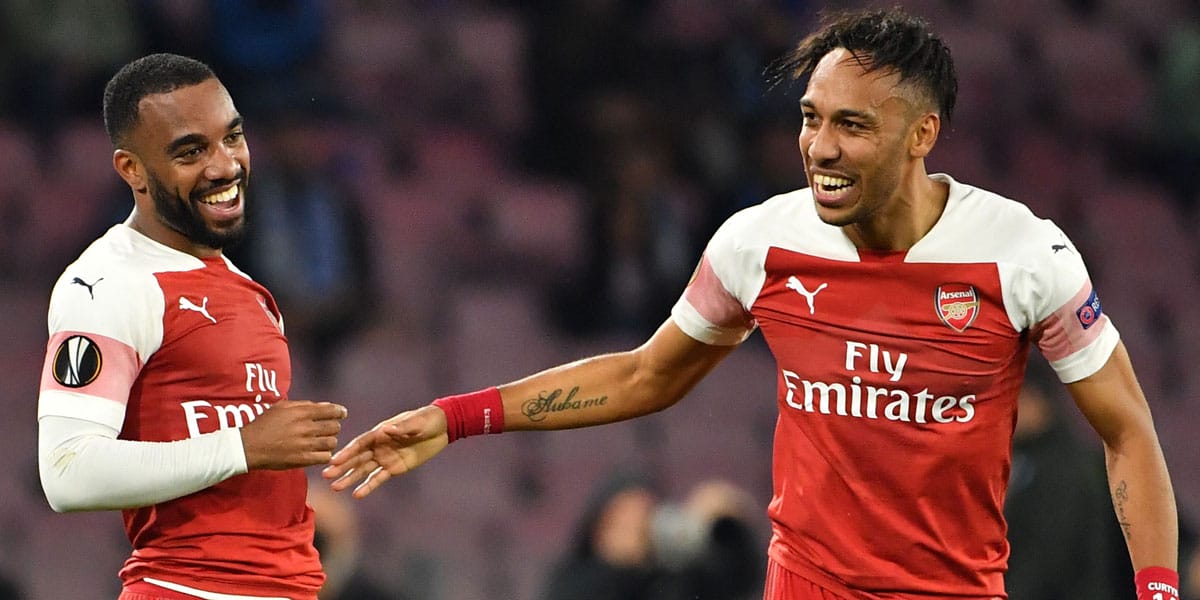 How much did Arsenal miss Hector Bellerin last season?
Hector Bellerin was a massive loss for Arsenal last season as he is very important to the way that Emery likes to play his football. Ainsley Maitland-Niles came in to replace him and did a good job but he has also has a lot to learn in the position.
Mistakes are natural at a young age and we all make them, it's part of the process. He is clearly very good on the ball and going forward but has to work on some of the defensive responsibilities of the position, which is natural for someone in a new position.
With Bellerin back this season, it will give Ainsley a chance to learn from him and improve. On the other side of the defence, [Sead] Kolasinac had a decent season but I think there is potential for him to do much better in the future.
Do you think Arsenal should be looking to share the burden of the striker position with players other than Aubameyang and Lacazette? Where should they be looking for someone to join them at the front?
Arsenal need to look at players to support both Aubameyang and Lacazette as the team have been relying on them too much. This player could be from the Premier League or a European league, as long as they are given a pre-season to adapt to their team-mates.
Yannick Carrasco has been linked with the club; he is a very good player and is someone that that Emery and his staff will be considering. Mario Gotze is also another very good player that has been linked with Arsenal and he could do a great job at replacing Ramsey in Arsenal's midfield.
What did you think of Bernd Leno last season?
Bernd Leno is an excellent goalkeeper and suits Arsenal well, he has a bright future at the club. There's margin to improve for Leno, which is an exciting prospect as he has so much talent showing through already. He has a great mentality and he is a strong goalkeeper who is stable and reliable.
With Arsenal's defensive failures last season, how much work does the defensive structure at Arsenal need?
Arsenal's defensive issues do not solely rely on the back four, the whole team should be responsible for any goals that are scored due to defensive mistakes. You could see this from the goals that Arsenal conceded against Chelsea in the Europa League final.
There were mistakes from the back four, but the team didn't defend collectively which was the reason for them conceding the goals. Too often Arsenal lose the ball in dangerous positions in the middle of the pitch and Emery should be working on bringing the team together to defend collectively as a team.
Which Arsenal player were you most impressed with last season?
Aubameyang and Lacazette stood out for me as the star performers last season. They both have natural talent and both made the difference in big games throughout last season. They have natural talent that means they can play well and score goals consistently.
Aubameyang has really developed in the past season, he is a very precise and tactical player which was clearly evidently in Arsenal's Europa League campaign; in the semi-final, in particular, he was the decisive player in such an important match. That is the sign of a great player. They both tried their best in the final, but ultimately they needed support from the other big players which they didn't receive.
Both players have progressed incredibly in the last year and I am excited to see what happens in the future with both of them playing for Arsenal.
Which player surprised you the most last season?
I was positively surprised by Granit Xhaka's performances last season, he played very well and I didn't expect him to come out so strongly. In the game against Crystal Palace, specifically, he was brilliant. He scored some fantastic goals and is so important to the balance of the team. I didn't think that he could be so consistent across the whole season, so it was a positive surprise.
Join bwin today and receive up to £10 money back as a FreeBet if your first wager at odds of 1/1 (2.0) or greater is a loser! Terms and conditions apply.