Danny Murphy had spells in the Premier League with Liverpool, Tottenham and Fulham during a superb playing career.
The 41-year-old, who now works as a pundit, was also capped nine times by England, netting once.
In a bwin exclusive, he discusses the quality of Liverpool's squad, if Tottenham will advance in the Premier League and the chances of Fulham surviving relegation.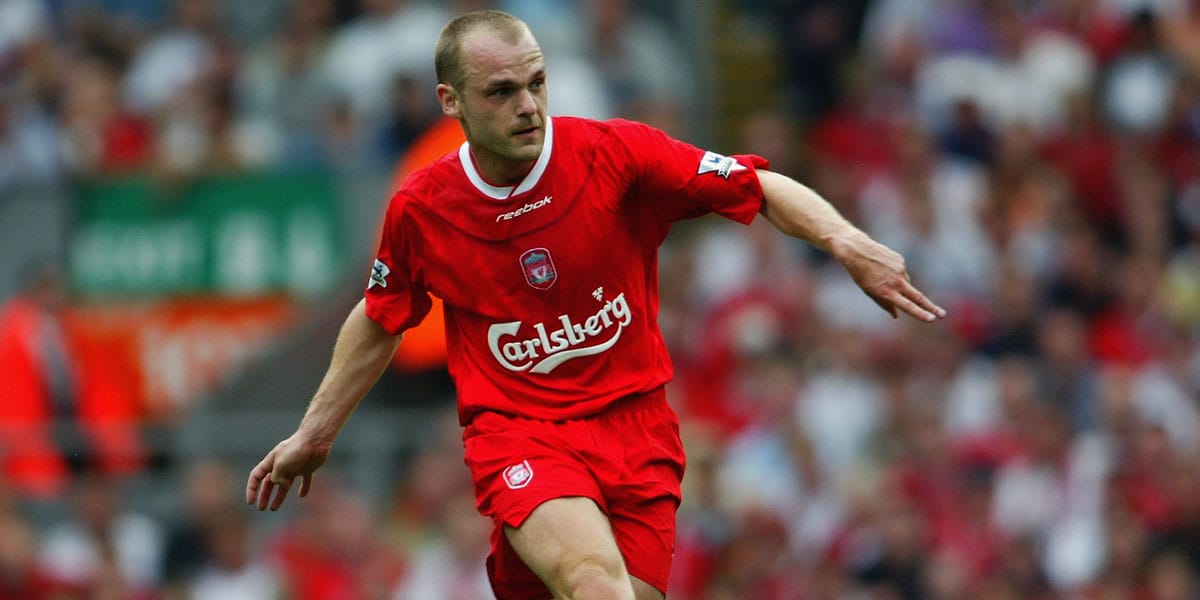 Liverpool
Mo Salah seems to be finding his goalscoring form again.  Do you think he'll be able to repeat last year's feat?
Salah has been finding the back of the net again recently, but I don't think he will be able to repeat last season's incredible goalscoring record. I think that was a one-off season where everything that could go right, did go right. Salah isn't in the same league as [Lionel] Messi and he will need to score a lot of goals over a lot of years before he is considered a world-class player.
I don't think Salah has been off form this season. He has still been getting into fantastic positions and the final touch hasn't worked out for him, but class is permanent and there should never have been any doubts. People seem to forget he was missing a lot of chances last year too, he isn't a clinical player, but he will always get a ridiculous amount of opportunities because of his talent. Salah's movement is so good and he is so quick-footed that he will always get 25 goals per season in the Premier League, no matter how many chances he misses.
Xherdan Shaqiri has had a strong start to the season. Can he become a regular starter under Jurgen Klopp at Liverpool?
Shaqiri has had an impressive start to the season, but it will be difficult to become a regular starter as Liverpool's front three have earned the right to be first choice for the foreseeable future. Shaqiri is a great asset to have because he's so unpredictable and can play across the board in those attacking positions. Add [Daniel] Sturridge to the equation and I think we will be talking about Liverpool's famous front five rather than front three.
Shaqiri is benefiting from playing in a team that will dominate possession against the majority of teams. He has the talent to unlock defences and dribble through the lines, we've always known that, but now he isn't burdened by the pressure of being the main man and needing to defend as well. It was an absolute steal getting a player of Shaqiri's quality at that price in today's market.
With Fabinho and [Naby] Keita coming in as big-money buys this summer, do you think Liverpool's English contingent of Adam Lallana and Jordan Henderson might struggle to break into the team?
I don't think Henderson needs to worry about breaking back into this Liverpool side. Fabinho and Keita have come in for big money, but they don't possess the unbelievable energy and leadership qualities that Henderson has. Since [Steven] Gerrard retired, Henderson truly has become captain fantastic. He doesn't stop talking, motivating and organising while on the pitch. I think he gets far too much criticism and not enough credit for the qualities he has.
I think it will be tough for Lallana to get in ahead of Fabinho and Keita. He has been very unfortunate with injuries, but he has probably slipped down the pecking order while he's been out. He isn't as big a miss as he was, but that's the nature of now having a bigger and more competitive squad. He has such quality, particularly in tight areas, that I don't think Klopp will be looking to sell him, though. He might look to move for more minutes eventually, though.
Dominic Solanke is nowhere to be seen at Liverpool. Do you think he needs to move on?
Solanke may need to leave Liverpool if he is to progress. He needs to be playing football if he's to improve, but he's unlikely to get on the pitch at Liverpool. It would be a big decision to leave Liverpool because it's one of the biggest clubs in the country, but it might be best for his career. He will probably look to go out on loan initially as I can't see him jumping the queue ahead of Liverpool's other options.
[Ruben] Loftus-Cheek and [Marcus] Rashford are in similar positions to Solanke at Liverpool. They're great talents but not getting the opportunity to flourish. They'll be looking enviously at [Harry] Winks at Tottenham who looks like he could become a central figure in that team. Winks is playing in the big games for Tottenham while Loftus-Cheek and Rashford are warming benches. It doesn't help their confidence and will raise a few doubts about their futures.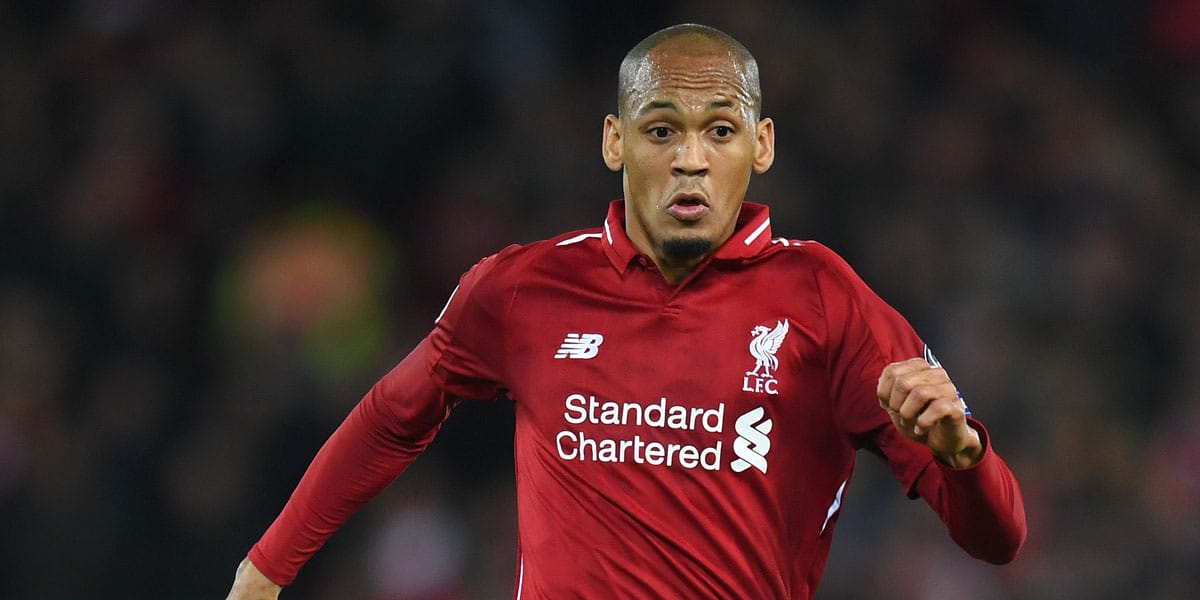 Joe Gomez has had a really strong start to the season next to Virgil van Dijk. Is that a partnership you'd like to see for the long term?
I've really liked seeing the Gomez and van Dijk partnership come together this season. I think that has to be the first-choice pairing at Liverpool now and I think a lot of fans would agree as well. Gomez has the potential to be a super, super player at Liverpool for the next 10 years. He is so quick and so strong he's capable of even playing in midfield with the talent he has got, but I want to see him at central defence for the long term.
I think [Dejan] Lovren deserves some credit and shouldn't be forgotten about, though. I think he's a good option to have as third-choice central defender. He's a Champions League and World Cup finalist and that deserves respect. He showed immense character coming back from criticism to put in those performances last season and that's why Liverpool paid a lot of money for him.
Virgil Van Dijk has worn the captain's armband recently. Would you like to see him continue as captain?
I think that van Dijk is a great choice as captain. He's a guaranteed starter as one of the best two or three central defenders in Europe and he has a cool, calm head under pressure. He's a clearly an excellent organiser on the pitch and a leader off the pitch. I get the impression that a lot of that squad look up to him and I think the captain's armband has the potential to take him to that next level like it did Gerrard.
However, while I would be happy giving van Dijk the armband, I wouldn't want to see the captaincy taken from Henderson or [James] Milner. They've shown great leadership skills and it would have a big impact on their confidence taking away that responsibility.
What do you think to reports the players voted van Dijk as captain?
I don't mind van Dijk being captain, but I thought the way they came to their decision in the first place was perhaps rather schoolboy. The players shouldn't be holding a vote to decide who they want as captain, I think that's a bit silly. It should be the manager making those decisions and he should live and die by those decisions. I guess it could be seen as quite open minded if it was a quick test to find out the feelings among the dressing room, but I wouldn't want to see it on a regular basis.
Having got so close to winning the Champions League only to miss out last year, do you think the likes of Salah would be tempted by clubs where they could it win the trophy more often?
It will have been a tough pill to swallow to miss out on winning the Champions League last year, but I don't think that experience will encourage the likes of Salah to look abroad to the likes of Real Madrid. I don't think there's a player at Liverpool who doesn't think the club is capable of winning trophies, whereas maybe that's the case at Tottenham. Liverpool have a history of winning trophies and they're one of the most successful sides in Europe. There's no reason to look abroad when they could emulate greats like Gerrard.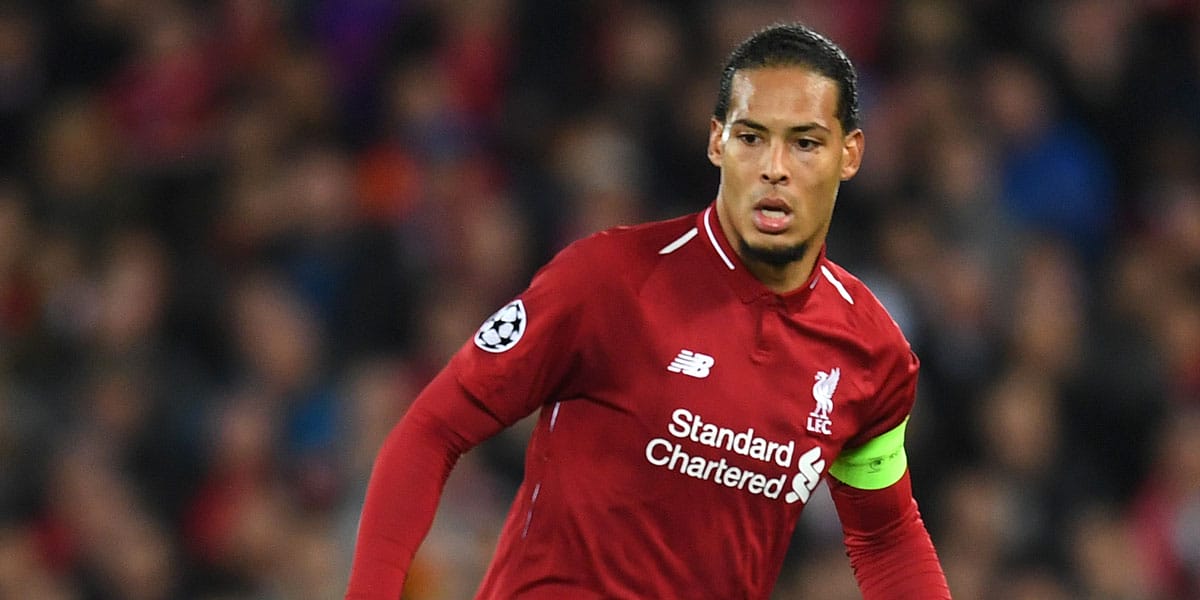 Tottenham
Tottenham have looked very disappointing in this season's Champions League. Do you think they could get through the group stages?
I think it's near impossible for Tottenham to qualify from the group stages of the Champions League now. It's out of their hands and they've had their backs against the wall ever since the sucker punch against Inter Milan. Tottenham really didn't deserve to lose that game. I think they're more than capable of beating Barcelona and getting a result against Inter Milan so I wouldn't rule anything out, but it's going to be incredibly tough. We knew this was the group of death as soon as it was drawn so fans shouldn't be too tough on the players.
It would be a shame to be knocked out of the Champions League so soon, but I think Tottenham are still in a good place. This is the best squad and the best manager that Tottenham have had in my lifetime and it will only get better with the new stadium on the horizon. I think a lack of European football might help them achieve their goals in the Premier League this season as it is already shaping up to be incredibly competitive getting into the top four this year. Looking at how the top five or six have started, it's hard to believe one or two are going to miss out.
Would the Europa League be a hindrance to Tottenham?
I think Tottenham would probably be better off finishing bottom in the Champions League so that they miss out on the Europa League. If they do qualify for the competition, they should continue to prioritise the Premier League and use it as an opportunity to use the squad players. Tottenham need to be in the Champions League next year if they're to continue on this upwards curve. It's so important for revenue, investment and attracting or keeping players.
Do you worry that the stadium move isn't going to plan? Could it cause problems for Tottenham moving forwards?
It's a possibility that the stadium move might slow progress at Tottenham, especially if there's debt building, but you have to trust the hierarchy in charge at the club. They'll look at the mistakes made by Arsenal from their move to The Emirates and know they can't blow their financial model out of the window.
There are signs that Tottenham are becoming more ambitious by breaking their wage structure to keep the likes of Harry Kane and Dele Alli. It was unusual to see no signings made this summer, but I wonder if that was because players that could improve their squad weren't available rather than a lack of money for [Mauricio] Pochettino to spend.
Do you think Real Madrid will be looking at Pochettino? Do you think his head could be turned?
I think Real Madrid will be looking at Pochettino as a candidate, there's no doubt about that. Real Madrid are a massive draw for any player or manager and it would be very difficult to say no. Pochettino's head might be turned but I genuinely think he wants to stay at Tottenham for the long term. I don't think he wants to leave a job unfinished and leave without maximising Tottenham's potential. I think he will want to win trophies at Tottenham and have them competing at the top of the tree before moving elsewhere.
Pochettino is loved and eulogised at Tottenham by everyone at the club from the owner to the players and the fans. He is a young manager with a long time remaining in his career so I don't think he is in a rush to leave that all behind. He has some of the most exciting young players in Europe at his disposal at Tottenham and I think he wants to be responsible for guiding them.
Do you think Christian Eriksen could make the move to a top European club?
I think Eriksen could well be looking to move on from Tottenham to join the likes of Real Madrid or Barcelona, I think he is a player that could have his head turned and would jump at the chance to go. The problem for him is that I'm not sure he would get the playing time at a top European club. He's a creative player who has performed very well for the last couple of years, but I don't see him getting in at Barcelona ahead of the likes of [Philippe] Coutinho.
Jan Vertonghen and Toby Alderweireld are approaching the end of their contracts. Will Tottenham be able to sign them to new deals?
I hope Tottenham are able to keep Vertonghen and Alderweireld. They're both top-drawer players who are potentially the best central defensive partnership in the Premier League. Neither player has won a bunch of trophies in their career and this would probably be their last big contract in their career. They could be looking to move on to either win silverware or set themselves up financially. It would be a big statement of intent if Tottenham were able to sign Vertonghen and Alderweireld to new deals.
It would make financial sense to give Vertonghen and Alderweireld the contracts they're looking for. Daniel Levy won't make the mistake of letting top-quality players leave for free like Arsenal have done a few times, but it would cost a fortune to replace them. Tottenham would be looking at spending £100m on new central defenders when you look at van Dijk's impact at Liverpool. That will cost a lot less than an improved contract. I can only think that a potential domino effect is what's stopping them, where every player would be knocking on the door for more money.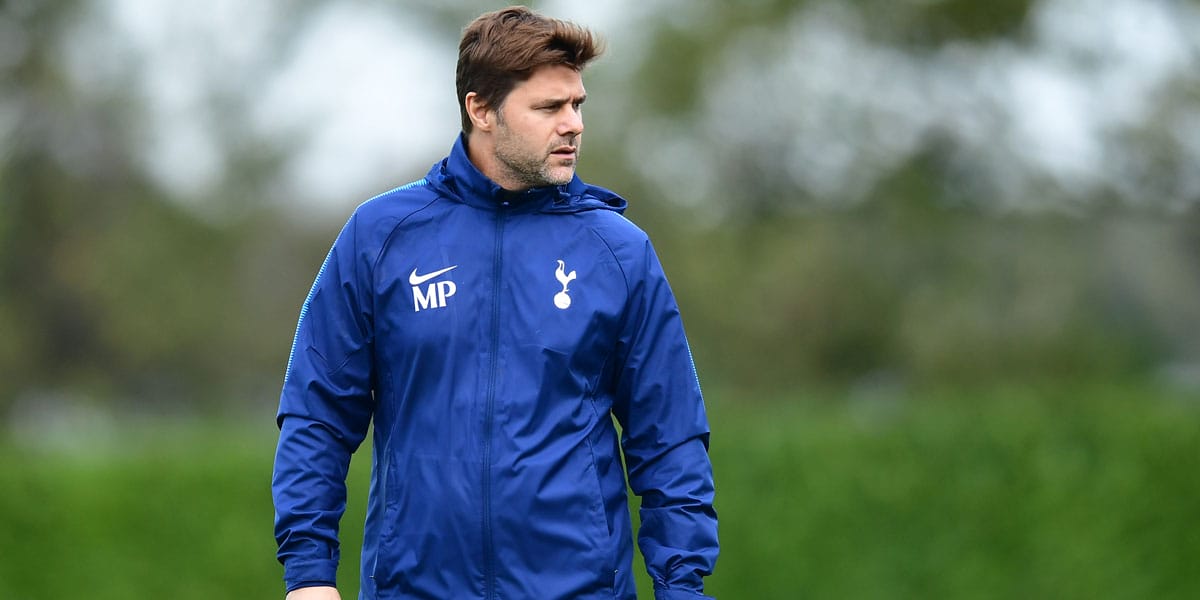 Mousa Dembele seems to nearing the exit door at Tottenham. Are you surprised by this?
I'm really surprised that Tottenham are letting Dembele leave the club. I know how much he has loved being at the club and how much he appreciates the fans. I think he has been a sensational player for Tottenham and I think he has been crucial to the success they've had over recent years. He has qualities that no-one else in that midfield has and it would be costly to replace him.
Tottenham might be looking at Dembele as a player in his 30s who is becoming increasingly injury prone and think it is time to move on. I think Pochettino is looking at Winks who I think has the potential to be a top-quality player. He would be looking at Dembele as a stumbling block to Winks fulfilling that potential and thinking it might be best to remove him from the equation for the benefit of the long-term. Dembele might benefit from a new challenge at this stage of his career so there's a case it would work for all parties.
Aaron Ramsey is out of contract at Arsenal but has ruled out a move to Tottenham. Do you think Pochettino would have been able to get him performing at his best?
I think it's Ramsey's loss to not work under Pochettino at Tottenham. I think he would definitely get the best out of him, but I'm not sure how much Ramsey is capable of improving. He is a super talent but Tottenham already have Dele Alli, Winks and Eriksen in that position so I'm not sure he would get into the team. A player of his ability needs to be playing every week, but I don't think there's a top Premier League club where he would be a guaranteed starter.
With Manchester City, Liverpool and Chelsea starting so strongly, are Tottenham already fighting it out for fourth place?
Manchester City, Liverpool and Chelsea have started so strongly that I think Tottenham are competing with Arsenal for fourth place already. I think they will edge it, though. I think Manchester United are already out of the race to qualify for the Champions League because they've been so inconsistent.
I've been surprised by how good Arsenal have looked so far this season under [Unai] Emery, they're playing with such confidence but they do look exposed defensively quite often. Tottenham are never exposed defensively and I think that will be the difference come the end of the season.
Tottenham have been linked with Frenkie De Jong. Do you think he would be a good signing?
I think Frenkie De Jong would be a good signing for Tottenham and he would definitely bring a new dimension to the squad. I think good recruitment creates a manager's success and bad recruitment gets the manager a sack. Pochettino's recruitment has been fantastic and I would trust him to improve the side. De Jong might be similar to Lucas Moura in the sense it could take him a while to become familiar with the Premier League, but now he's a near guaranteed starter making a big difference in the big games.
Hugo Lloris has had a very mixed start to the season. Is this just a blip or a few cracks suggesting he's on the decline?
Lloris is a tremendous goalkeeper and I'm not worried by his start to the season. He's made a few costly mistakes, but every player goes through stages like this during their career. I think he's had too much unfair criticism this season. He's just won the World Cup and there's no doubting his ability as either a goalkeeper or a captain. Lloris is a priority for Tottenham to keep happy as long as possible.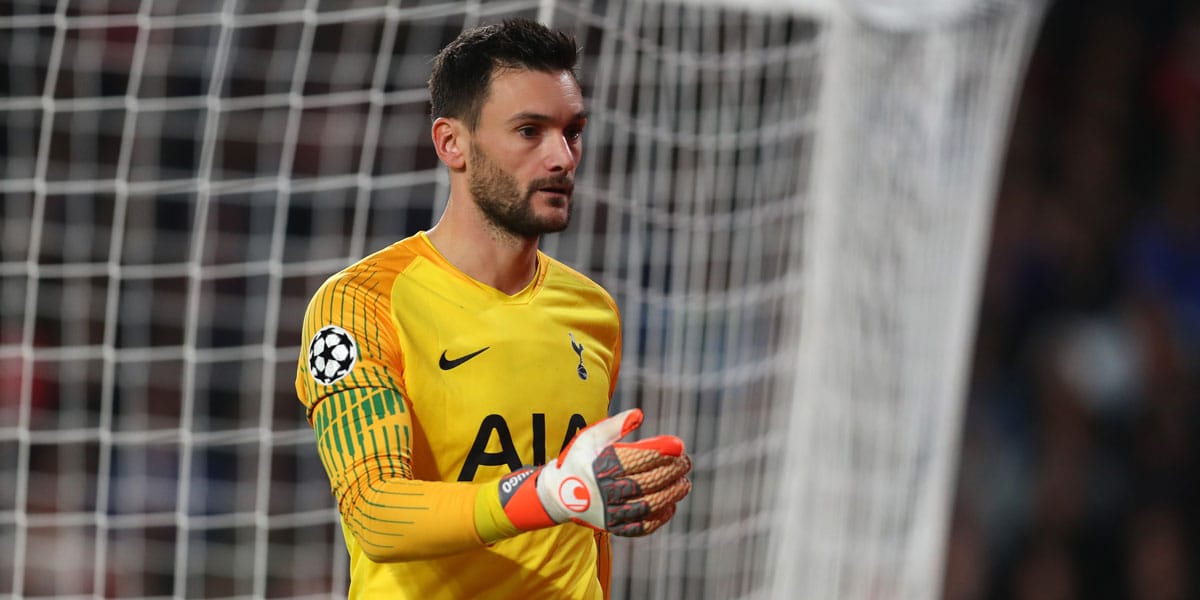 Fulham
Fulham have had a very worrying start to the season. What do you think has been the problem for them?
Fulham have had a poor start to the season, there's no escaping that. I don't think there's a lack of quality in that squad to survive because the club spent a lot of money in the summer. I think the problem sits with [Slavisa] Jokanovic's refusal to adapt to the Premier League. Fulham are currently a featherweight trying to trade punches with a heavyweight.
There's a degree of admiration for any manager looking to play good football, but he needs to be pragmatic. Fulham can't repeat how they played in the Championship because it's a completely different standard. Jokanovic is throwing caution to the wind and leaving the defence so vulnerable it's naive at times. Fulham are being punished so often and they're paying the price for it badly. He needs to shut up shop and make them hard to beat.
Jokanovic has said he won't change his style of play. Do you think that could cost him his job?
I think Jokanovic will be sacked if Fulham don't have a change in fortunes soon. He has shown a degree of naivety by saying he won't change his style of play and the club will have no chance of surviving if they continue conceding so many goals. Jokanovic can't keep watching his team lose to the teams in the dog fight and expect to keep his job on what he did last year, especially after the money he spent in the summer. He deserves the time to try turn it around, but only if he's willing to make changes otherwise the club is facing relegation.
Fulham spent a lot of money during the summer, including £25m on Jean Michael Serri as the major signing. What have you thought to him so far?
Serri was brought in as the landmark signing this summer to help keep Fulham in the Premier League, but it has been a difficult start for him. I don't think he is meeting expectations at the moment. He is clearly a talented player with skill and he has shown moments of genuine quality, but it's tough doing that consistently in a team that is so open and not dominating games. Serri might show more if there was a change in play and system.
Fulham signed Calum Chambers on loan from Arsenal. Do you think he will fulfil his original promise as a youngster?
I think Chambers has struggled at Fulham and I can't see him fulfilling the promise he was once mooted for at Arsenal. I think he lacks the pace and physical strength to be a successful central defender in the Premier League. He can be bullied one-on-one if a striker gets the opportunity. Chambers was a strange signing because I don't think he fits the bill for what Fulham needed. Hopefully he can pick up some confidence and push on.
Tim Ream said he thinks some of the players lack the stomach for a relegation dogfight. Do you agree with him?
I've seen that Tim Ream has said he thinks a few players lack the character to turn the tide at Fulham, but I don't think that's the case. I don't think Fulham's problem is a lack of desire or motivation to perform, it is more that it's very difficult to perform well in this system as a promoted team. I think the players need to take some responsibility because they've made some silly mistakes, but it's not a lack of effort on their part.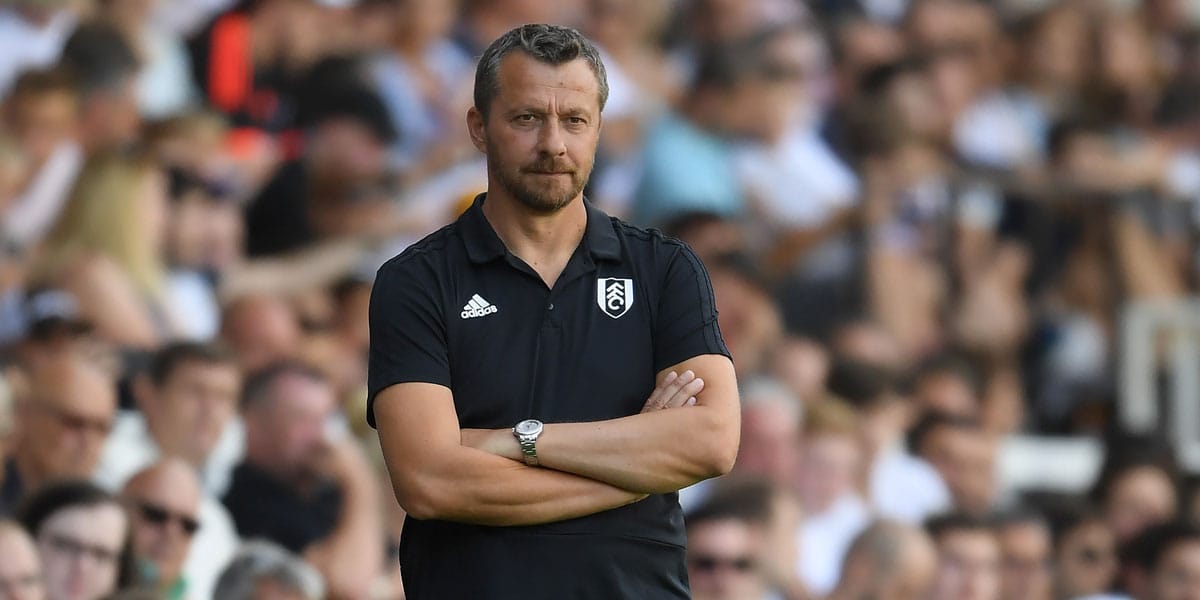 Premier League
Manchester City look even better than last year. Do you think they could go unbeaten?
Manchester City have started the season on fire and they potentially even look better than they were last year, especially defensively. I don't think they'll be able to go the season unbeaten. The line between winning and losing, success and failure, is tiny and it's generally only a matter of time until something happens. It could be a bad day at the office or even a poor refereeing decision, but they won't go the season unbeaten. Manchester City have already had a hiccup against Lyon in the Champions League and there's the potential of that happening again in the Premier League.
Eden Hazard is consistently linked with a move to Real Madrid. Can you see this happening?
Hazard is the best player in the Premier League and I can see him staying at Chelsea for the long term, if he is offered the right contract. I think his family are happy in London and there's no guarantee he would get that freedom and happiness at Real Madrid. I think Hazard could become Chelsea's best player in history if he chooses to stay at the club. He has conducted himself so well throughout the speculation and the fans love him even more for it.
Jose Mourinho complains about a lack of spending at Manchester United. Do you think he has spent well during his time at the club?
Mourinho has spent a lot of money at Manchester United and his signings haven't justified the transfer fees or wages that the club has shelled out on those players. [Paul] Pogba, [Romelu] Lukaku, [Alexis] Sanchez, [Eric] Bailly and [Victor] Lindelof have all shown glimpses of potential, but not nearly enough and Mourinho has to take his share of responsibility for that. Manchester United should be competing at the top of the table with the squad that they have so there's no doubt they're under-performing this season. Mourinho has the track record to suggest they'll be back in the top four sooner rather than later.
Who do you think could be the first Premier League manager to be sacked?
I think Jokanovic could be the first Premier League manager to lose his job this season, though it pains me to say it. He is adamant that he won't change his style and I think that will be his downfall because Fulham will not survive unless they stop shipping goals. Jokanovic won't struggle to get another job because he has done brilliantly at Fulham and I hope he gets the time to turn it around.
Join bwin today and receive up to £20 money back as a FreeBet if your first wager at odds of 1/1 (2.0) or greater is a loser! Terms and conditions apply.
Stay close to the action with the bwin app. Access more markets than any other betting provider and scan our in-depth football statistics menu to find and make your bet selections fast. Download now the best betting app.