Newcastle's bid for Champions League qualification has struck a blow for the Premier League hopefuls battling to break the domination of England's 'big six' sides.
Only once since Everton's fourth-placed finish in 2004-05 has a club other than Manchester United, Manchester City, Liverpool, Chelsea, Arsenal or Tottenham occupied one of the top-four places at the end of the season.
The Magpies' 6-1 thumping of Spurs on Sunday put them firmly on course to do just that though, with the Newcastle top-four odds cut to just 1/8.
Here we take a look at some of the facts and figures surrounding what Newcastle will hope is a breakthrough season.
United we stand
Manchester United's domination of the early Premier League era is borne out by the statistics, with their 13 titles and seven runners-up spots among 25 top-four finishes in the competition's first 30 campaigns, although their five blanks have all come in the last decade.
Arsenal have 21 appearances to their name and Chelsea 19, while six-times champions Manchester City have made the top four in each of the last 12 seasons in the wake of Sheikh Mansour's massive cash injection.
Liverpool's title success in 2020 was one of 19 entries, while junior partners Tottenham have achieved the feat on seven occasions.
The pretenders
Only Blackburn and Leicester from outside the big six have won the Premier League title, while Newcastle twice, Blackburn and Aston Villa have been runners-up.
The Magpies, again twice, Norwich, Nottingham Forest and Leeds have finished third, while Leeds – on two occasions – Blackburn, Villa, Newcastle and Everton have claimed fourth spot.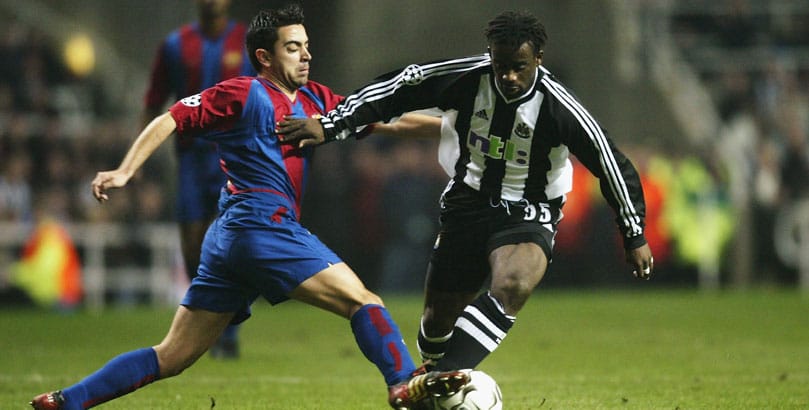 Increasing dominance
While eight different clubs have muscled their way into an exclusive set over the years, they have done so with decreasing regularity. Since Everton finished fourth in 2004-05, only Leicester's shock surge to the title 11 years later has disturbed the prevailing order.
To the point
The number of points required to make the top four has fluctuated significantly over the years, from Liverpool's low of 60 in 2003-04 to the high of 79 achieved by Arsenal – who had been crowned champions with a point fewer in 1997-98 – a decade later.
The Gunners' fourth-place finish that season left them just seven points behind winners Manchester City, the same record low spread between first and fourth as Manchester United when they triumphed with 75 points in 1996-97, three places ahead of Liverpool on 68.
The 2004-05 campaign yielded the biggest gap between the champions and the team in fourth, with Chelsea (95) and Everton (61) separated by 34 points.
Magpies back in the big time?
Newcastle have made the top four on five occasions to date, with two second places, two thirds and a single fourth. They were third with 77 points in 1993-94, runners-up in both 1995-96 and 1996-97 with 78 and 68 respectively and fourth under Sir Bobby Robson in 2001-02 with 71 before two points fewer a season later captured third spot.
Their best points tally since was 65 to claim fifth place under Alan Pardew in 2011-12, but the financial power of their new Saudi-backed owners has allowed head coach Eddie Howe to assemble a squad capable of competing once again and the Newcastle top-four odds suggest the Champions League anthem will soon be heard on Tyneside once more.
Join bwin today and receive up to £20 money back as a FreeBet if your first wager (3+ selections at odds of 1/2 (1.5) or greater) is a loser! Terms and conditions apply.