We're taking a look at some of the differences between Rugby League and Rugby Union, two contrasting codes played with the same oval ball.
An English Rugby Football Union was formed in 1871 but clubs from Yorkshire and Lancashire broke away to start the Northern Union 24 years later.
The initial dispute was over compensating players for time lost from work duties and Rugby League was later developed as a result of that row.
Both codes have been through many changes since those early days, but here are the main modern-day variations:
Number of players in a team
Most noticeable among the differences between Rugby League and Rugby Union is how many players make up a team in each code.
Rugby Union teams start out with 15 players, while for Rugby League it is 13-a-side at kick-off.
Both codes have seven backs; a full-back, two wingers, two centres, a scrum-half and a fly-half – more commonly referred to as a stand-off in League.
When it comes to forwards, the front row is the same, with two props positioned either side of a hooker.
Each code then has two back-row forwards and a lock – often referred to as a loose forward in League and the number eight in Union.
The extra two players in Union are the blindside and openside flankers attached to the scrum.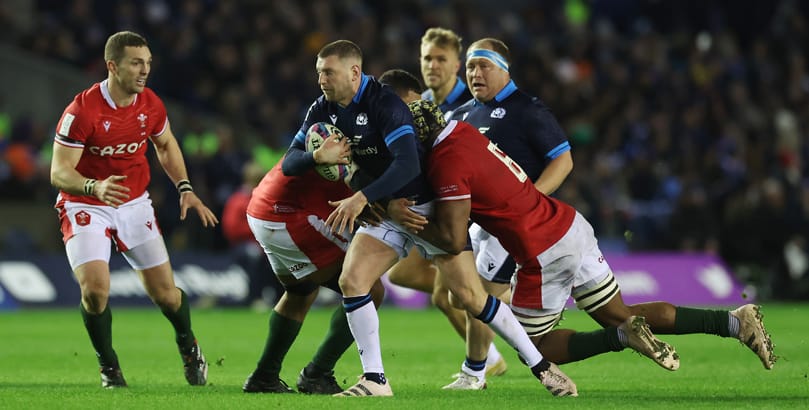 Physical attributes of each position
In the backs, most qualities are similar for both codes, with just a few subtle differences.
As the last line of defence, full-backs tend to be strong tacklers, along with possessing the speed and skill to link up with attacking moves.
Wingers are usually picked for their pace, although size and power has become a more common trait, likewise with the centres.
Scrum-halves often combine nippy speed around the scrum with organisational qualities, while fly-halves vary from attack-minded flair players to solid orchestrators.
One of the main differences between Rugby League and Rugby Union is the amount of kicking involved in the latter code and it is generally the backs who have to be more adept at this art.
Up front, a greater emphasis on competitive scrums and the use of line-outs prompts the need for more specialised positions in Union.
Props have to be strong and sturdy, while back-row forwards and flankers are invariably tall for line-out jumping.
In League, forwards touch the ball far more often, so have to be more skilful in catching and passing, as well as invariably being more athletic than the specialist Union players.
Size and strength are still important in League when it comes to making ground up the middle of the pitch and tackling, especially when defending close to the line.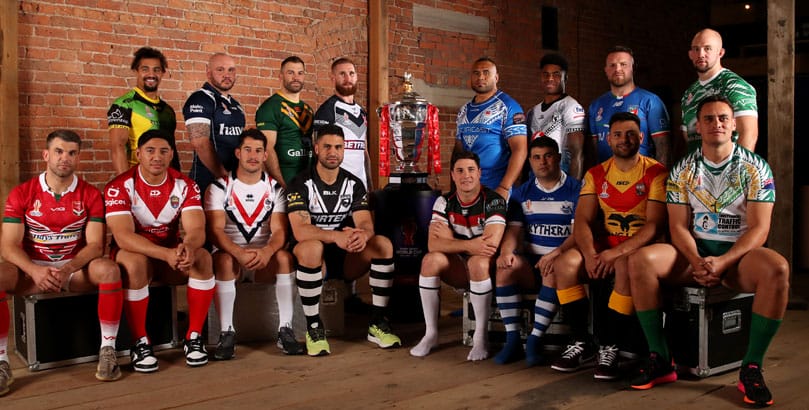 Scoring points
The same methods of scoring points apply to each code but the values put on separate categories are different in most cases.
A try in Union is awarded five points and in League it is four, with subsequent successful conversions earning an additional two in both.
Kicking a penalty in League is worth two points, while for Union it is three – which results in this department often proving more significant in the 15-a-side code.
Due to a greater number of infringements when contesting possession at rucks and mauls, more kickable penalties are also awarded in Union.
Likewise with drop goals, as these earn three points in Union and just one in League, although some competitions increase this to two if struck from more than 40 metres out.
Keeping possession
In League, teams have six tackles to either score or make as much ground as possible.
Most sets are finished off with an attacking kick or a punt aimed at gaining better field position before turning the ball over.
In theory, Union sides can enjoy any number of phases in order to get from one end of the pitch to the other.
However, the element of risk involved in playing inside your own half prompts many teams to kick for territory before trying to force an error from the opposition, especially in adverse weather conditions.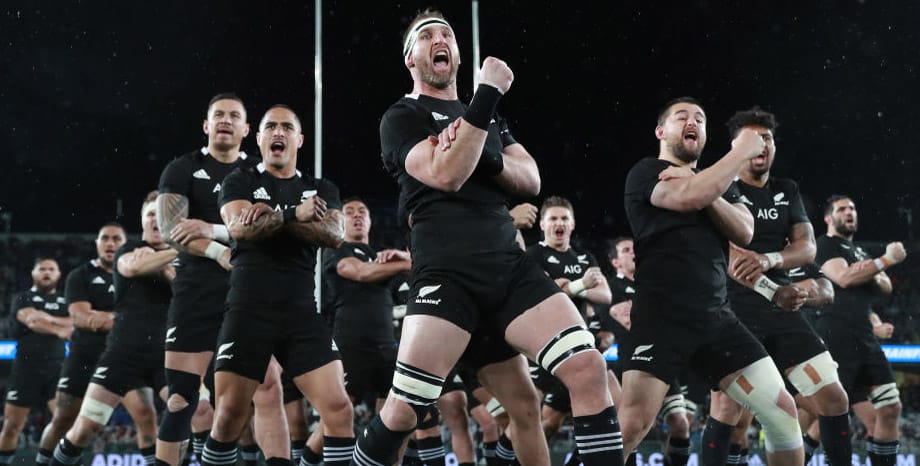 Popular regions
At club level, Rugby League enjoys a stronghold in northern England dating back to that initial split well over a century ago.
Teams from the south of France and London have also featured in the European Super League competition.
Down Under, it is the leading sport in Australia, with NRL clubs having big budgets to bring in the best players and backed by high-profile sponsors.
The Kangaroos have dominated at international level, winning 12 of the 16 World Cup tournaments, compared to three for Great Britain and one for New Zealand.
League is the national sport of Papua New Guinea and is popular in Pacific Islands such as Tonga, Samoa, Cook Islands and Fiji.
Rugby Union operates on a much grander scale at international level, with huge crowds regularly cheering on the northern and southern hemisphere superpowers.
In Europe, the annual Six Nations tournament features England, Scotland, Wales, Ireland, France and Italy.
The southern hemisphere's Rugby Championship consists of New Zealand, Australia, South Africa and Argentina.
Union's first World Cup took place in 1987, over three decades later than the inaugural League version, but it has grown into a far bigger event than its counterpart.
New Zealand's All Blacks and the Springboks of South Africa have claimed three wins apiece, with Australia champions twice and England once.
The 2015 edition in England attracted almost 2.5 million spectators over 48 matches at an average of 51,621 per game.
When the same country staged the 2021 Rugby League World Cup, 423,689 fans attended 31 fixtures at an average of 13,667.
Union is again popular in the Pacific Islands, has been steadily growing in eastern Europe and is big in Japan, which hosted the 2019 World Cup.
Join bwin today and receive up to £20 money back as a FreeBet if your first wager (3+ selections at odds of 1/2 (1.5) or greater) is a loser! Terms and conditions apply.