Ajax and Tottenham meet in the second leg of their Champions League semi-final in Amsterdam on Wednesday night.
The Eredivisie side lead 1-0 from the first leg as they bid to reach their first final in 23 years while Spurs are hoping to feature in the showpiece for the first time.
In an exclusive bwin interview, former Spurs player and manager Tim Sherwood shares his thoughts on the game.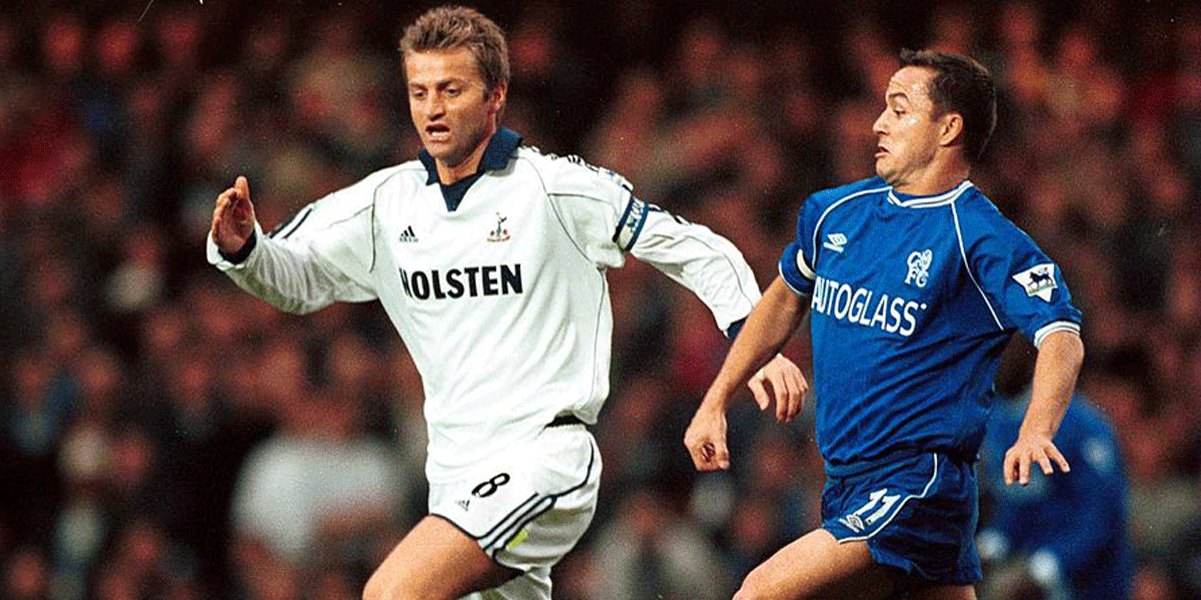 Tottenham
Do you think Tottenham will beat Ajax and get through to the final?
I expect Tottenham to beat Ajax at the Johan Cruijff ArenA and progress to the Champions League final. Tottenham must not panic if they concede a goal because [Mauricio] Pochettino's squad of players are more than capable of scoring twice against this Ajax team. Tottenham will be vulnerable and might need to throw bodies on the line because Ajax have shown all season that they will create chances no matter who the opposition is, but it's not the end of the road if they don't keep a clean sheet. I think Tottenham will cause Ajax a lot of problems defensively.
Ajax are the favourites to progress to the Champions League final for the first time in the competition and it will be interesting to see if their young players can cope with that expectation. Ajax have been underdogs in every game in the Champions League this season and that has allowed them to play with a care-free and nothing-to-lose attitude, but they're now expected to beat Tottenham. The players and the fans might get edgy and Tottenham will be there to take advantage.
Who do you think will be the main man for Tottenham?
I think Son [Heung-min] being back for Tottenham will make all of the difference against Ajax. Son has had an incredible season and he is perfectly ready-made for attacking Ajax's weaknesses. Son's pace will get behind Ajax's high defensive line and he has shown consistently that he will score important goals when he gets chances. Ajax will be running scared and that will create space for the likes of [Christian] Eriksen and [Dele] Alli to work their magic.
After getting sent off against Bournemouth, Son knows this could be his final game of the season and he will be chomping at the bit to make sure he takes Tottenham to the final in Madrid.
How impressed have you been with Ajax?
I've been really impressed with Ajax. They have a lot of really impressive young players who have a lot of freedom and they make defending so difficult while they rotate around the pitch. The club has been incredible and they're punching far above their weight by beating Real Madrid and Juventus already. They won't be phased by the prospect of the occasion or playing Tottenham, that's for sure.
Frenkie de Jong looks like a star in the making and it has been such good business by Barcelona to snap him up in January. He has been instrumental for this team reaching the semi-final by beating Real Madid and Juventus so Ajax are probably kicking themselves they could have got more money waiting until the summer.
Matthijs de Ligt is someone who I would love to see in the Premier League. It's hard to believe he is so good defensively and such a leader while a teenager. It's incredible to think he might captain his team to a Champions League final as well as starting the Europa League final against Manchester United before he turns 20 years old. De Ligt is an immense talent.
What do you think to Ajax's academy model?
I think Ajax's model, structure and philosophy embarrasses a lot of Premier League clubs who throw so much money around but can only dream of achieving what Ajax are doing this season. It's about finding an identity and trusting your academy players to deliver on the big stage what you've been teaching them since they were young boys. Ajax have given the players the platform of Champions League football and they have delivered at the very top level.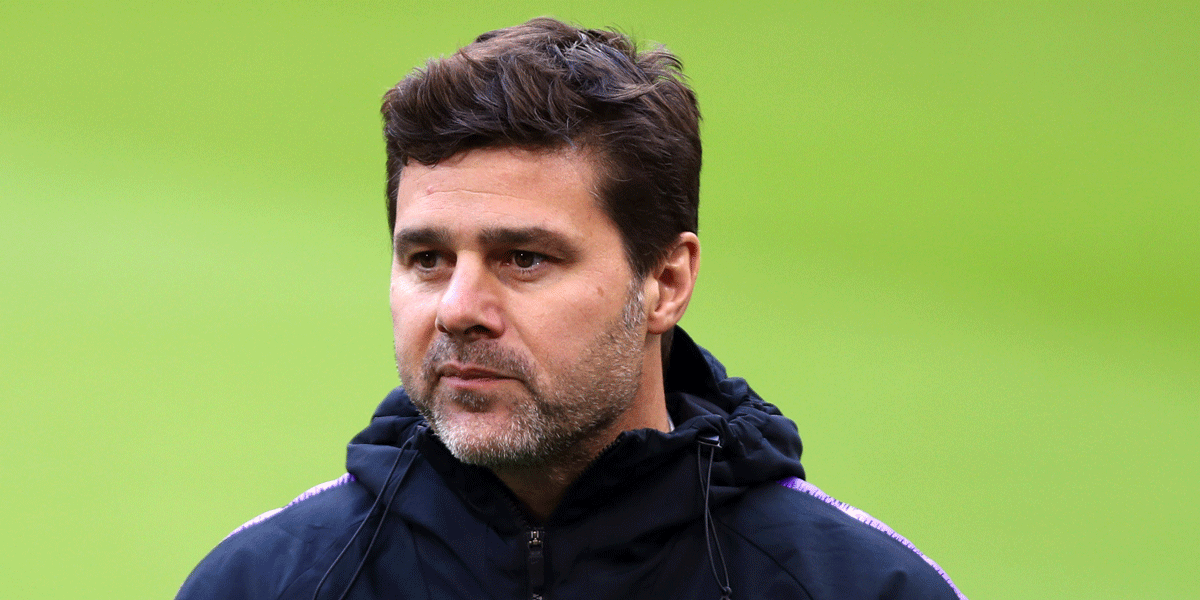 Players from the Eredivisie have had mixed fortunes in the Premier League. Should clubs have an air of caution about poaching Ajax this summer?
The biggest clubs across Europe will be eyeing this young and hungry Ajax side this summer, there's no doubt about that. The Eredivisie can be a minefield for spotting talent because the standard of football is so much lower and it isn't competitive, but Ajax's Champions League run will inspire so much more confidence that these players are worth splashing the cash on.
It's a difficult one for Premier League clubs because we have signed a lot of players who looked like stars in the Eredivisie only to flop in England. Tottenham need to look no further than Vincent Janssen who was signed for big money at the time but has barely kicked a ball since. It's about measuring the risk because Premier League clubs can't afford to miss out on a Luis Suarez or [Ruud] van Nistelrooy who could go on to cost two or three times as much in the very near future if they fulfil their promise elsewhere. It's a risk to sign players from the Eredivisie but I think these Ajax players are a risk worth taking.
Do you think this is Tottenham's best chance of winning the Champions League for the foreseeable future?
This is without doubt Tottenham's best chance to win the Champions League and it's hard to see them getting a better opportunity in the future. Clubs wouldn't believe their luck at the start of the campaign if they were offered a semi-final against Ajax to reach the Champions League final.
Tottenham have been written off from this Champions League campaign a few times already, but they have always sneaked through by the skin of their teeth. No-one gave Tottenham a chance after their first three games in a very tough group along with Barcelona and Inter Milan and the club deserves immense credit for overcoming that start. It was such a dramatic game against Manchester City with VAR in stoppage time keeping them in the competition that some of the Tottenham players might well think their name has to be on the trophy.
How important is Champions League success to Tottenham?
I think it would be massive for Tottenham to win the Champions League. It would solve all of their problems if they were to get their hands on the trophy and help their cause if they're to keep their best players this summer.
Tottenham are at something of a crossroads at the moment. It looks like [Toby] Alderweireld could have one foot out of the door and there's currently question marks over Eriksen's future. It would be very difficult to replace them and it could quickly become a domino effect in the dressing room.
However, if Tottenham were to win the Champions League, the club would have a lot of buzz and they need to take advantage while the iron is hot. Tottenham become a hugely attractive proposition for any player in world football over night and not only would I expect Eriksen and Aldweireld to sign new contracts, but there would be a queue to join them.
Join bwin today and receive up to £10 money back as a FreeBet if your first wager at odds of 1/1 (2.0) or greater is a loser! Terms and conditions apply.
Stay close to the action with the bwin app. Access more markets than any other betting provider and scan our in-depth football statistics menu to find and make your bet selections fast. Download now the best betting app.