England have a generous portion of history to overturn if they are to dump Norway out of the Women's World Cup in Ottowa.
Mark Sampson's Lionesses have made it to the quarter finals in three of their previous six appearances at the tournament but, with a round of 16 included for the first time in the 2015 edition, have never prevailed in a knockout match.
That they are 81/50 favourites to come through the clash in normal time speaks volumes for the work of their 32-year-old coach, who has won 16 of his 22 outings in charge of the national side.
A draw at 90 minutes akin to the one the adversaries shared in the La Manga friendly that kicked off Sampson's tenure is priced up at 21/10.
However, the opportunity to back Norway at an outsider's 19/10 – an industry best price at bwin – looks too good to pass up, with a substantial gulf in top-level tournament pedigree between the teams.
It was a fissure illustrated at the European Championships in 2013 when the Grasshoppers finished as runners-up to Germany, who beat them 1-0 in the final.
That result has subsequently been improved upon in Canada, with a 1-1 group stage stalemate against one of the big two sides in the women's game.
The Euro 2013 knockouts saw Norway comfortably ease past Spain, before overcoming Denmark on penalties at the last-four stage.
It was a fitting resumption of their roles as serious competitors after a period of underachievement and coincided with the return of 1995 World Cup-winning manager Even Pellerud.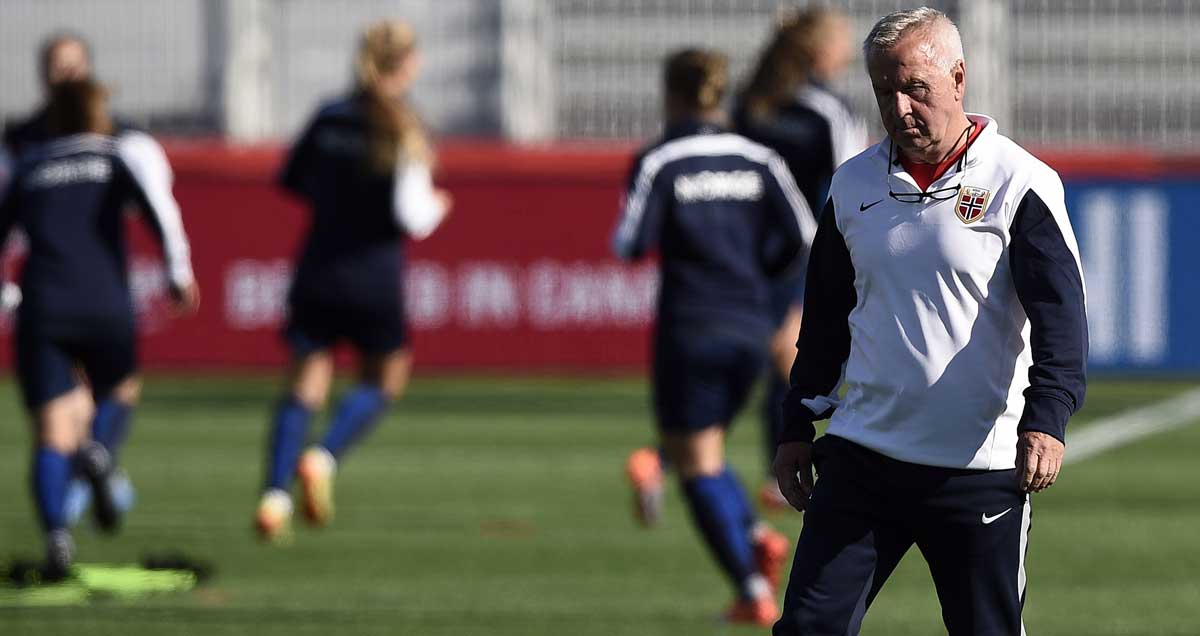 The Grasshoppers have never finished worse than second in the two World Cups and one European Championships they have contested under his watchful eye.
Sampson's CV bears little by way of comparison, for all his supporters might point to the Cyprus Cup he secured earlier this year.
It's a trophy that hasn't proved a harbinger of World Cup or Euro glory in the past when England won it under Hope Powell in 2009 or 2013.