If you go to a football match, you are either supporting one of the two teams or sipping champagne and nibbling duck a l'orange in the expensive seats. If you go to the darts, you know that your experience will be divided up into 40% drinking, 40% chanting and 20% watching arrows fly.
A trip to the Wimbledon Championships is unlike either of those experiences or indeed anything that any other sport is capable of offering: there are myriad motivations for attending and countless ways to customise your visit depending on your appetite.
Some just want the glamour of being able to say "I got to watch Serena Williams live" and a seat in a prime position on one of the showcourts; others share the big-name lust but have no interest in seeing these favourites flourish, instead turning up at SW19 with a thirst for being left flabbergasted.
Then there are the patriots with Union Jacks draped over their shoulders and red, white and blue paint adorning their faces who long to discover whether this will be the year when Naomi Broady finally makes it past the first round.
There will be some fans eager to cram as many matches as they can lock eyes on even if they are fleeting. Others have the opposite approach: they are willing to compromise on the number if the ones they see are long and competitive, perhaps aspiring for a slice of history similar to the one devoured by those on Court 18 for John Isner v Nicolas Mahut's three-day epic in 2010.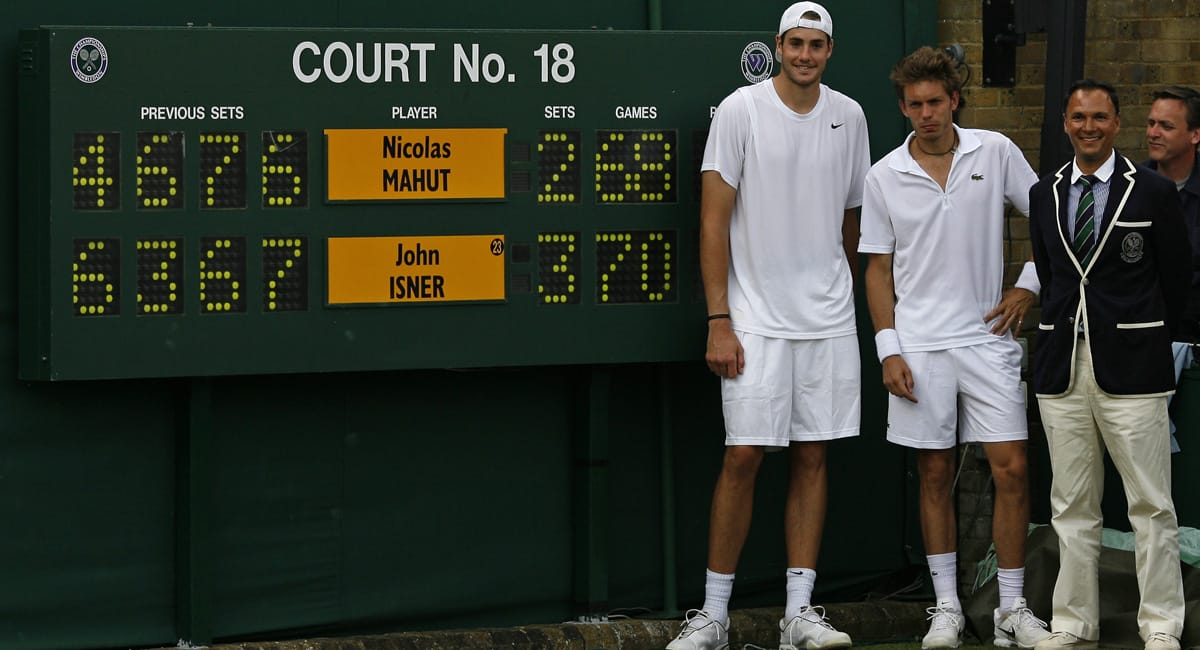 On top of all that, you have enthusiasts who lean towards a particular form: the big-serve lovers, those who find the WTA action more captivating than the ATP – especially in the early rounds when their seeds endure sterner pressure – and those who prefer doubles to singles.
The problem is that while there are all these different methods of consuming tennis, the courts aren't called Doubles Court, WTA Court, Five-Set Thriller Court, Vulnerable Favourites Court and Bagel Court. Instead, they carry the vaguer rubrics of Court 3, Court 7, Court 14 and Court 19.
Sure, there are clues and established themes, like the top seeds being the exclusive property of Centre Court and Court 1, or the fact that there is usually at least one gentlemen and ladies' singles match on most courts, but there are no actual instructions on where to go for what.
At least there wasn't until now, as bwin have crunched the figures in order to provide a guide as to which courts are most likely to meet the requirements of each type of Wimbledon attendee on the opening day of the 2016 tournament: