Zlatan Ibrahimovic is clearly enjoying the hype surrounding the end of his contract at Paris Saint-Germain.
The charismatic star has dropped hints at where he would like to go, then implied he may give up football entirely.
Teams from China and the Premier League, with Arsenal and Chelsea allegedly leading the way on these shores, are believed to be the most enthusiastic suitors, while there is no guarantee that he won't sign a new deal at PSG.
Whoever does end up luring Zlatan to their club will have to pay a substantial fee, with the latest rumours suggesting Ibra will become a millionaire and then some every fortnight.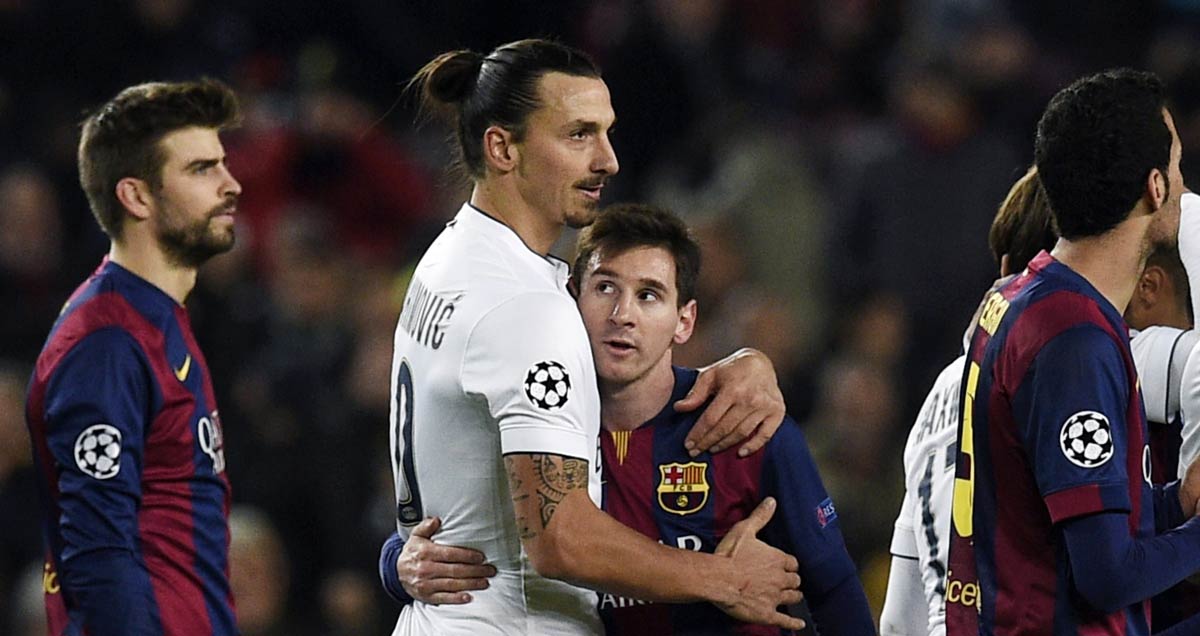 According to the Daily Mail, the Swede wants a contract worth £600,000-a-week and this would make him the highest-paid footballer in the world.
Indeed, he would be raking in £100,000 more than the combined weekly takings of Wayne Rooney and Sergio Aguero, the two biggest earners in the Premier League.
Many will view this as an extortionate fee, but, when you look at Zlatan's career, it's clear the 34-year-old should be signed at any price.
The big money paid for Ibra is the closest thing to a guarantee of a league title, with the PSG man on a prolific run of championship victories.
In the last 13 seasons, Zlatan has been part of a table-topping side on 12 occasions and has only failed to achieve this feat twice since he left Malmo as a teenager.
On top of his league trophies, the former Barcelona forward has won the Dutch Cup, three Italian Super Cups, the Spanish Super Cup, the UEFA Super Cup, the Club World Cup and everything there is to win in France.
These successes are hardly surprising when you look at how deadly the four-time Swedish Male Athlete of the Year is in front of goal.
Ibra has netted at least 30 times across all competitions in the last five seasons and hasn't scored less than 20 in a campaign since 2007.
One criticism of a potential Ibrahimovic signing is his age, but the 34-year-old has found the net 35 times this season, proving he is only getting better with age.
A guarantee of goals and trophies is hard to find and the availability of Zlatan is something clubs have to take advantage of regardless of the cost.