Emile Heskey won 62 international caps for England as a powerful front man and performed with distinction for several Premier League clubs.
In an exclusive interview with bwin, the former Liverpool, Leicester and Aston Villa forward discusses some of the hot topics in the game.
Liverpool
Will Liverpool win the League this season?
Liverpool have already proven that they can win ugly, which should see them finally lift the Premier League. Last season they only lost one game, but they drew too much. This season, they've already won a few scrappy games that they would have drawn last season.
We're only eight games into the season, so it would be crazy to write City out already. They have built a nice gap already, but City have won the Premier League several times now and have more than proven that they can bounce back. It definitely helps if you've won the league before, as you know what it takes to jump that final hurdle.
With so many teams already slipping up, do Liverpool need to hit the same form as last season?
In the long run, City's poor start could have already cost them the league, but that will only happen if Liverpool don't take their foot off the gas. Liverpool have given themselves a great start, so even if they hit a rough patch, it will only see City getting closer to them, rather than overtaking them.
The key for Liverpool is to focus on themselves, rather than how far ahead they are from anyone else. At any given stage, City can crank the pressure up and go unbeaten for games on end, so Liverpool need to make sure they don't get hesitant at any stage.
What would be deemed a successful season for Liverpool?
After coming so close last season, Liverpool will be expecting to win the Premier League this season. The players will be hungry to go one step further and they will be expecting it of each other.
The focus for the club and players will be fully on bringing the trophy home. If they finish second and won a different trophy, then it's hard to say it hasn't been a successful season, but you can tell from their performances so far this season that they want the Premier League, no matter whether that's through entertaining football, or grinding a win out.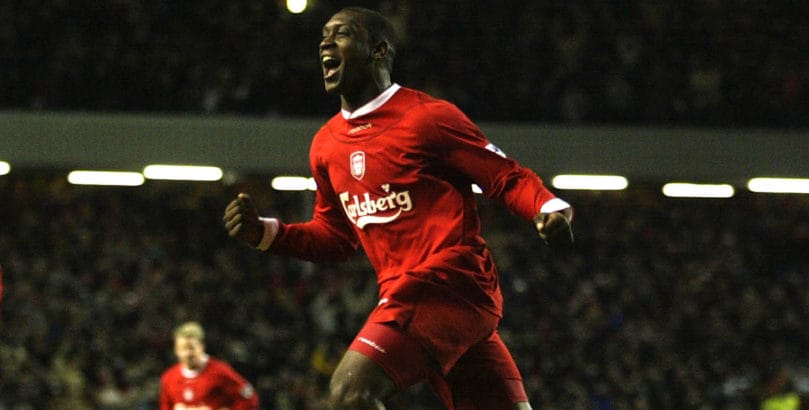 Can Liverpool go through the season unbeaten?
If Liverpool went the whole season unbeaten I don't think it would surprise anyone, but it's too much to ask of a team. When you look at City's result against Wolves, it just shows how punishing one bad week can be.
Wolves haven't been playing their best football so I can't imagine many thought they would get a 2-0 win against City, but they didn't give City any respect and earned a great win. It could easily happen against Liverpool.
Should Liverpool have strengthened in the summer?
Liverpool wouldn't have been able to improve their squad over the summer with the players that were available. They've managed to avoid any major injuries, which has been a massive help, but they've still got depth should an injury occur. Liverpool are at a stage where only a top, top player would get in the team, so unless that's available, you won't see them enter the market.
Unless there's a long-term injury, I can't see Liverpool signing anyone this season. They've started well and now have a good amount of time to assess if they need to make a move in January. The squad is very well balanced at the moment and every player knows their role, so Klopp will be looking to keep it that way.
Where could Liverpool look to strengthen next?
Liverpool's only slight worry is their midfield doesn't chip in with enough goals. The team rely heavily on the front three to score and assist most of the goals, which is something Klopp may want to address.
When you look at City's midfield three, there's a lot of goals and assists there, which frees the top three up a little. By bringing in a player of that ilk, Liverpool could risk losing that grit that they currently have in the midfield. The three players in there work very hard to cover ground and give Alexander-Arnold and Robertson the license to attack.
Should Salah and Mane be given a rest?
Salah and Mane won't want a rest and Liverpool shouldn't give them one. They've played a lot of football over the past few seasons, but as a player, you want to be playing as much as possible. When you look at the pair of them, they just love being out on the pitch and playing football – they're a manager's dream.
In the modern game, players are complete athletes. Although they've played a lot of games, it won't be the physical side that catches up with them, it will be the mental side. It can sometimes be draining playing so many games without a break, so they may want to take a break for those reasons. However, they'll both physically be as fit and ready to go as any other player.
Who's more important out of Mane and Salah?
Mane and Salah are as important as each other, but Firmino is the link that makes them stronger. They both have an incredible amount of talent, but Firmino really connects the two together and is crucial to the trio working as well as they do.
It's impossible to say who Liverpool would miss more out of the two. If one isn't doing so well, then the other steps up and vice versa. It's a massive help as a player to know that if you're having an off day, you have a teammate that can take the pressure off you slightly, without the performance being analysed too much. You can just move on to the next game.
Would Klopp leave Liverpool before winning the league?
Winning the Premier League will just be a bi-product of what Klopp has implemented at Liverpool. Klopp's style of management can be broken in to three sections; the first was getting Liverpool to play his style of football, the second was consistency and the third is winning trophies.
He's already got the first two sections in place, so from there on out he'll be aiming for trophies to complete the programme that he's put in place.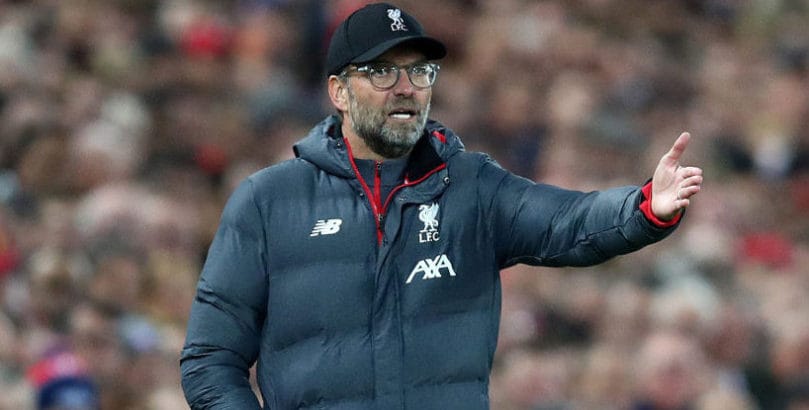 Is Liverpool's success all down to Klopp?
Brendan Rodgers has to take a lot of credit for where Liverpool are now. He nearly won the league when he was managing the club and I think he really got the ball rolling with the fans and the club that they could go on and win the Premier League. Liverpool had a formidable attacking side when he was there, which has continued since he's moved on.
Klopp definitely brought the winning mentality to Liverpool. Having won the league with Dortmund, I think he has that little extra know-how, whilst he's addressed the defensive issues that Liverpool clearly had. He's injected the confidence into each player that they can go on and win titles and trophies as a team.
You can have the right players at a club, but you need the right manager to make it work.
Liverpool's result against Leicester!
Liverpool's win over Leicester added the pressure on City, rather than relieving pressure on themselves. I didn't think the challenge on Mane was a foul at first and although there was definitely contact on Mane for the penalty, it was soft.
Liverpool need to keep that gap with City. As long as they focus on their game and don't focus on what's going on at City, then they'll keep the pressure on City.
How important is Oxlade-Chamberlain to Liverpool?
Oxlade-Chamberlain adds a different dimension to Liverpool that other players at the club can't offer. He'll be like a new signing for Liverpool this season and his pace will be vital when driving forward and taking players on.
He's transitioned into a more central player, but I have no doubt that he could still play out wide if needed. When you've got a player with pace and power in central midfield, it can open the game up in the blink of an eye and that's exactly when players like Mane and Salah become even more dangerous.
He's only just getting back from a long-term injury, so he'll still be getting his fitness up and sharpness back. He will definitely be in Klopp's plans, but whilst he's improving on his fitness, Klopp knows he can now add a different dimension to Liverpool's play.
Van Dijk's performances haven't been as demanding as last season, is that a worry?
Players are going to up their game when coming up against Van Dijk. When you're at the top, players are always going to want the challenge. After playing a season where he didn't put a foot wrong, even one mistake is going to be brought to everyone's attention.
Van Dijk controls Liverpool's defensive line and is a leading figure in the Liverpool team. He brings the best out of his teammates and they bring the best out of him, which is why they look so much stronger when he's in the team.
Will Alisson shore up the Liverpool defence?
Liverpool's defence will be back to their best once Alisson is back in goal. He's obviously an excellent goalkeeper, but he has an excellent understanding with the defence, which will give the back line more confidence when he's back.
As a striker, it is a lot harder when you're coming up against a keeper who basically plays as another defender and that's what Alisson does. The defenders will have an understanding of when he's going to come and when he's going to stay, which gives them confidence.
Do you agree with Klopp's statement on the foul that happened on Salah?
Salah's pace and skill means he will always be on the end of a bad challenge. These fouls happen within milliseconds and the majority of the time it is a genuine mistake, rather than being cynical. When it's shown in slow motion, it always looks worse, but in real time, you realise how quick it happens.
Choudhury could see himself as lucky to still be on the pitch, but I understand why he wasn't sent off. The ball was there to be won and he wasn't fast enough. I don't think he's a malicious player, it's just Salah was too quick for him.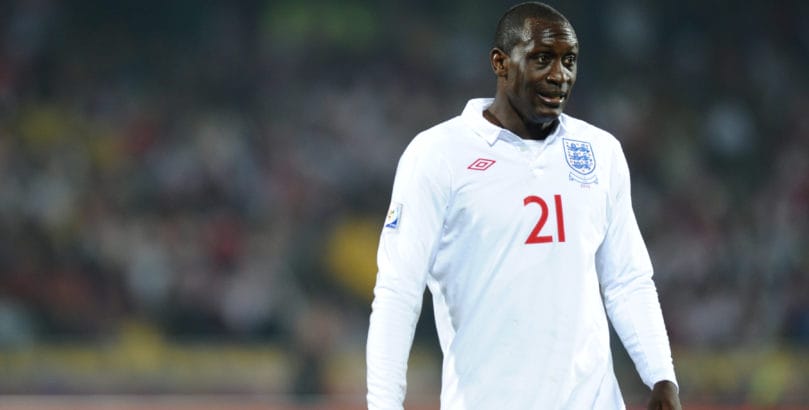 England
England's Euro 2020 qualification.
England always breeze past their group, but they need to start getting themselves in the right mind frame once the finals begin. They'll ease past the Czech Republic and Bulgaria, even though they do like to make it hard on themselves. This is where Southgate has got to keep the players concentrated, as slipping up against a team when you're 3-0 up is a lot different to doing it when you're 1-0 up against a top opponent.
Did Southgate pick the right squad?
Southgate picks his squad on who's currently playing well, rather than who the biggest names are and it's a solid squad. We're bossing the group and so it's a great chance for Southgate to see how some players perform on an international level.
Some top players have been left out the squad this time around, but the players he's selected are more than capable of getting the job done. They all play regularly for their club and have been playing well.
Southgate isn't afraid of picking the younger players and giving them a chance to see what it takes to play at the top, top level. As a youngster, it improves your game, as you know that you have two managers that believe in you, from both your domestic club and your national team.
Will England be hungry to win the Euros after the World Cup?
England's semi-final disappointment should make them even more hungry to go one better at the Euros. National football follows the same platform as domestic football, it's about improving year on year. They got to the semis of the World Cup, so they have to be aiming for the final of the Euros.
There's always going to be pressure on England to deliver a trophy, but the current team seem to be dealing with that expectation very well. They didn't win the World Cup, but they gave it all they could and that's what the nation wants to see, every player giving their all on the pitch. You could see how much it meant to the players after the final whistle – they were devastated, which is what you want.
England look like they have a togetherness under Southgate that hasn't been there for many years. There's an understanding between them and I think it's now time for England to deliver.
How does this team rank with the Golden Generation?
The current England team is up there with one of the best the nation has produced. They've gone as far in major tournaments as most teams before them, but they've done it at a younger age. There's still a lot of years to be had with the current team and I think they'll only get stronger.
There's some real talent starting to come through at the moment. Chelsea are producing some top talent that are performing well on a regular basis. Bringing some young blood into the squad gives the more senior players a real awakening, as it shows they can be dropped. The younger players won't let up either, they'll fight to stay in the squad, so the senior players have to up their game.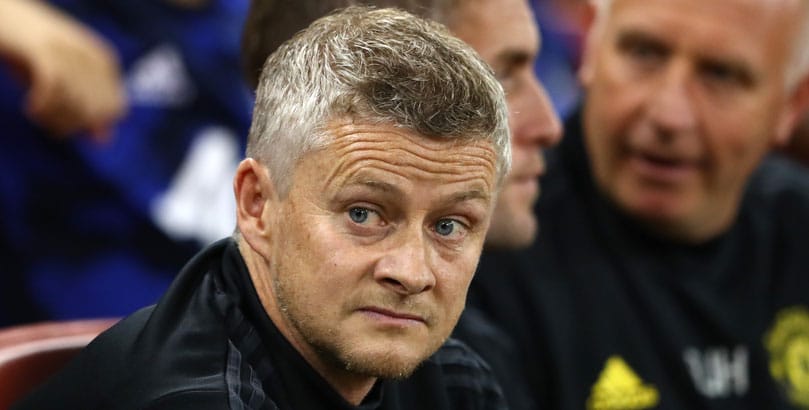 General Premier League
Will Solskjaer remain at Manchester United?
Hopefully Solskjaer will be given the time to rectify the situation at United, but managers just aren't given the time these days. He's probably got another four or five games left and if the club isn't looking in a better position, then a decision is going to have to be made.
It's a really difficult situation, as he started off being hailed as a messiah of great hope, but it turned sour almost overnight. There's usually a decline over a certain period, but it almost happened immediately and now United are in a very tough place.
How big is the Liverpool game?
I look at it as you're always a run of 10 disappointing games away from being sacked and Solskjaer is potentially eight games into that now, so it could be that he's got two more games to really try and get the confidence back up. The Liverpool game could be as much a curse as a blessing for him.
If United beat Liverpool then it could install confidence into the team and they could go on a run. When you look at where Liverpool are at the moment and where United are, it's hard to see how United are going to get anything from this game. I can't imagine any of the United players are going to be looking forward to it, whilst Liverpool will be raring to go.
Should Man Utd have strengthened more in the summer?
It was clear there was going to be issues with United this season with the lack of signings they made in the summer. Their squad is nowhere near big enough or strong enough to compete.
It was surprising to see them only bring a few players in. They've definitely been more selective with who they've bought, but that doesn't explain how they've let senior players like Sanchez and Lukaku go without replacing even one of them.
Now there's an enormous amount of pressure on players as young as 18 to deliver for one of the biggest clubs in the world. It's going to be a very tough year at United.
Is there anyone at United that you can see lifting them out of this situation?
The whole Man Utd squad look shy and low on confidence, no one wants to be the talisman. I don't see any leaders at the club, or anyone that could maybe step in and take that role.
This will only add to the problems at United. Solskjaer can't control what happens on the field and he needs to be able to rely on someone to do that, any manager would. It's not always about it being the captain, it's about someone being a voice for the team when they're on the pitch, especially when things aren't going your way.
Will Pochettino leave Tottenham?
I believe the only way Pochettino will leave Tottenham is if he decides to go, Tottenham won't get rid of him. The club are happy with him and won't get rid of him due to a blip in form. Tottenham have been going in the right direction for the past few seasons and they're not going to throw that away carelessly.
Something bigger is going on behind closed doors that clearly needs resolving. The team is full of talent and the manager is one of the best in the league, so it's clearly a bigger issue which we're not seeing.
What do Tottenham need to do to change their form around?
Tottenham's more senior players need to start focusing on what's happening on the pitch, not off it. The club seems to be lacking a leader on the pitch and it's clear to see. Everyone's looking around at each other hoping someone else is going to pull them out this situation they're in. No one wants to take control and it's causing a knock-on effect throughout the team.
No one looks like they want the ball and the players aren't running for each other. The ball's being passed around with no real purpose and the players are getting rid of the ball in the hope the next player does something with it.
Tottenham have been one of the most entertaining teams to watch over the past few seasons – with players taking on defenders, fast passing and moving and lots of goals. These are the same players, with a few new signings, but there doesn't look like any sign of that style of play.
Players like Kane need to get the team fired back up and motivate the younger players in the team. There's a very good mixture of experience and youth in the team, so there's no excuses.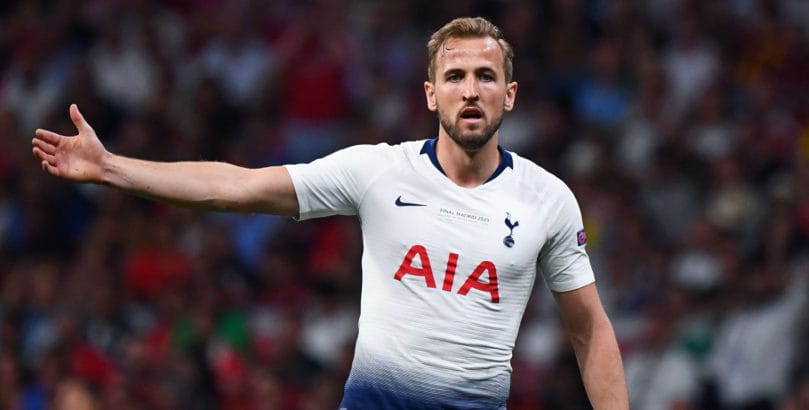 Are players like Eriksen's heads turned with a transfer away from the club?
Eriksen needs to have a strong season if he wants a big contract at a new club. It would be foolish if his head was already turned, or he was thinking that far ahead.
Any club he's looking to sign for are going to look back on the season and make sure he's worth the investment they're making. There's no doubt that he's got the quality, but he needs to be showing it until the moment he decides to move on, whenever that is.
It speaks volumes about your character if you just down tools when things aren't going your way and teams won't be impressed or want that type of attitude at their club. I can't see this being the issue with Eriksen, though, I don't think he's that type of player. It seems to be a bigger issue at the club, as it's effecting all the players.
How will Arsenal do this season?
Arsenal have quietly gone about their business this season and should definitely be confident of a top-four finish. They're picking up results and have some excellent young players coming through the ranks.
Aubameyang's really sunk his feet in to the league and looks like he could score every game. He's a defender's nightmare, because he only needs one chance. It plays on a defender's mind a lot more when you know that one slip and the guy you're marking is going to punish you. He's hungry for goals and can make something out of nothing, he was an outstanding buy from the club.
How good a job is Frank Lampard doing at Chelsea?
Lampard was exactly the manager Chelsea needed, he's doing a great job. He had a good season at Derby, but I think the real difference is the passion and knowledge both him and Jody Morris have at the club.
They've been there for years, but most importantly, they were at the club before the big money came in and after it came in. Lampard knows the importance of bringing through youth players, but has enough experience there to mould the team around them.
Chelsea now have a team of players that are proud to wear the shirt and want to win things with the club. You can see how much each win means to these players and young players are always going to inject that into the club, especially if they've been there for most of their youth. Lampard has made a great start and I think it's only going to get better.
I think Chelsea will be challenging for the top four this season, but realistically a top-six finish would be a great job for such a young team, with no signings.
What seems to be the issue at Man City?
Man City have a blip every season where they're written off, so you can't read too much into their current form. Every year City tend to lose a game or two, then people think they've fallen off, then they blow a team away and suddenly they're back again.
They've clearly had a few problems over the last few games, but when you look at the players that they have, it's hard to say that one injury has turned them into an average team overnight. These are the ups and downs teams have during a season and I'm sure they'll be back to their best soon.
Have Man City raised the bar to the next level?
City have definitely raised the bar up a level, to the point where even losing one game becomes a crisis. They've set the standard so high that even they are struggling to keep up with it.
When Arsenal went a full season unbeaten, the only way was down the next season, but everyone expected it from them again. This is football now, but I don't see it being an issue for City.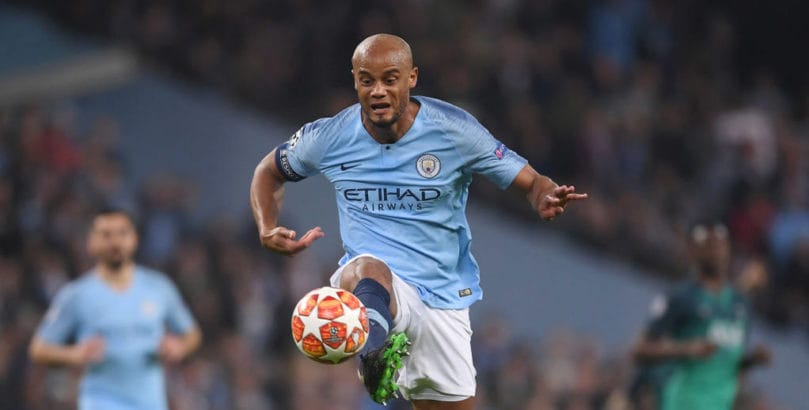 Did City make a mistake not replacing Kompany?
City made a mistake not replacing Kompany, which is a price they're now paying. They've been unlucky with injuries, but even with a fully fit squad, you can't lose a player like Kompany and not replace them.
He's got Fernandinho playing at the back and he's not going to get away with that in most games, especially in the Premier League. He needs a new leader in there, as I can't see any of the players they have taking that role.
It seemed very obvious to most people, so I'm very surprised they didn't address the situation with a signing in the summer. When you're deemed as one of the best teams in Europe, you can't afford to have any weakness in your team and City need a new talisman.
How do City approach not having the solid defence?
City may let in more goals, but they should always outscore their opponents with the firepower they have and that could save them. City's defence may not be solid, but when you think of what they have at the other end of the pitch, teams are always going to concede against them.
Until the defensive issues are resolved, the players should have the confidence to go out there and know that they can do one better than whatever's thrown at them.
This isn't a long-term solution, it's a quick fix. Once it gets to January, they need to address the situation and resolve it. They just need to keep in touch with the top until then and I'm sure they will. Pep has installed a winning mentality into the club and they won't be happy unless they're winning trophies. They're ruthless under him.
Is VAR working?
VAR is going to need time before it's perfect, but it will balance itself out until then. There's been times this season where you can definitely see the frustration, but it has also made some massive calls that were correct, in terms of offsides.
I didn't think the Boly handball against Leicester was a handball, but Leicester got the call their way. Then you look at the Liverpool game and it didn't go their way.
The main thing for me is the length the decisions are taking. It's hard to celebrate when you're worrying whether VAR is going to overturn it in a minute's time. It takes the enjoyment out of the game. It's very early stages, but I'm confident it will get better.
Aston Villa
Was Aston Villa's 5-1 win at Norwich the turning point in the season?
Aston Villa have finally been rewarded for all their good play, but survival is more important than good football this season. Aston Villa are back where they belong, but they need to make sure they stay there.
It's great to see the players come straight back into the league, playing like they belong there. They're not parking the bus or trying to scrape wins, they're playing good football. However, the most important thing is points on the board and if they need to play ugly at times to get them, then so be it.
Once they've established themselves in the league again and slowly build on what they have, it will give them the license to go out and play with freedom.
They've definitely got a good enough team to stay in the Premier League this season, I don't think they should be worrying about demotion at all.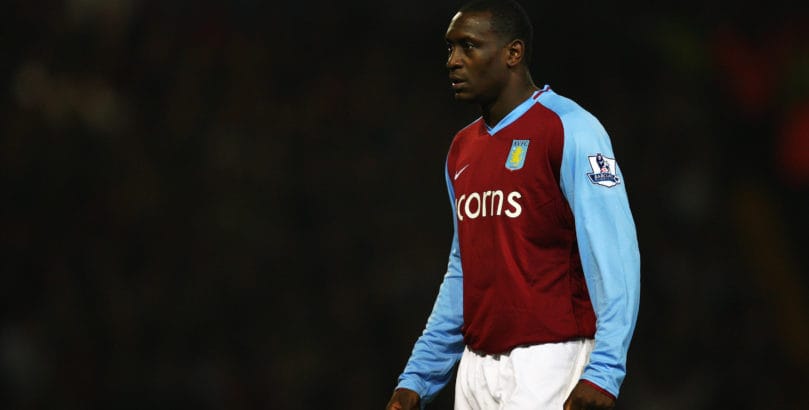 Have you been impressed by Wesley so far?
Wesley has proven to be a great signing already. He's not playing in a team that is going to see the majority of the ball, especially against the top half of the table, so it's been vital that he's not wasteful on the ball.
His role in the team is to keep hold of the ball and bring others into play, which he's executing perfectly. You don't want to be camped outside your area for 90 minutes, so having an outlet that can ease the pressure slightly will be massive for Villa this season.
He's had a good start and he's got himself on the scoresheet a few times, which will keep his confidence high.
How big a player will Jack Grealish be for Villa this season?
Grealish will be vital for Villa staying in the league this season, as the fans love him. He's obviously got a lot of talent, which was clear from a young age, but he's also the main man, which he wants to be.
He's got great feet and adds a bit of flair to Villa's play, which is what the fans want to see, but also the players look to him as the man that can make something happen.
He epitomises what a club wants as a captain. A local lad with passion for the club, who has the talent to back it all up.
Should Jack Grealish be in the England squad?
Grealish is knocking on the door for an England call-up, but he's not there yet. He won't be disappointed about not getting a call-up, I think at the moment it's good for him to just focus on club football.
If he continues to perform the way he is and show maturity, then he'll definitely be in the fold. He's still fairly young and has got a lot to learn, so time's on his side.
There's a lot of football still to play this season, so he's got more than enough time to get a call-up before the Euros start.
How has Dean Smith done at the club so far?
Dean Smith has done a wonderful job so far for Aston Villa and I can't see him going anywhere. Many Premier League clubs fall into the trend of changing their manager without thinking it through properly, but Dean Smith has the backing of the players and the fans, which is all that matters.
It will be a very hard season for Villa due to the demands of the Premier League, but I think he will keep them up.
Leicester
How high should the Foxes be aiming?
Leicester have a great chance to capitalise on the poor form of teams like United and Tottenham and could sneak a Champions League spot. I think Rodgers would at least be looking at top eight, but he'll definitely be thinking top eight is possible.
The key thing for Leicester is consistency. It's not about their performances against the current top six, it is about winning their games against everyone else. If they only drop points to the top six, then they'll be right up there come the end of the season. If they lose silly points against lower league opposition, then they'll struggles to be a real threat.
Can Rodgers bring Leicester up a level?
Leicester did very well to secure Rodgers and he's definitely the type of manager that can bring the team up a level. When he left Liverpool, he had a fantastic few years at Celtic, but I was surprised that he returned to manage in the Premier League so soon.
He would only have taken the Leicester role if they shared his vision of where the club was going and what he wanted to implement. So far, it seems to be working well. He made some good signings in the summer and has kept some core players at the club that other teams may have been looking to pinch.
The club has already adapted to his style of play and I think it's only onwards and upwards from here.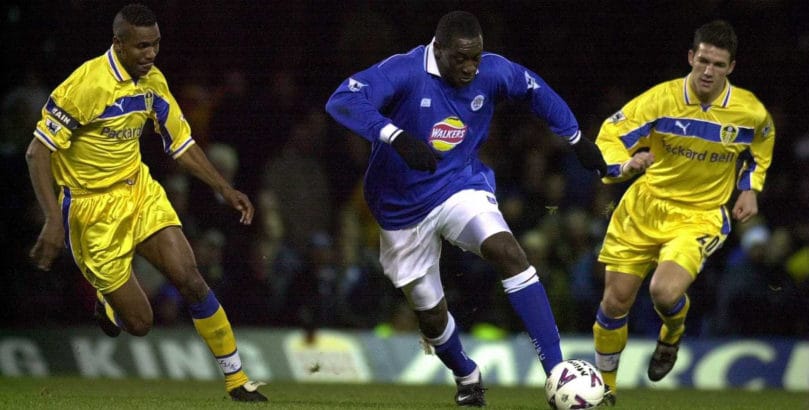 Will Maddison get in the England squad this season?
Gareth Southgate will be watching him, especially with his spectacular form this season, but feels it's not the right time for him to secure a place just yet.
He's been playing well, scoring goals and growing his confidence, which means he is a name on everyone's lips at the moment, but he needs to fit into Southgate's plans for him to break into the England squad. I don't think there is any doubt that he will eventually break into the starting XI but time is on his side and he doesn't need to rush.
Will Maddison leave Leicester?
Leicester are under no pressure to sell Maddison and I expect they'll fight off any interest. They don't need the money and I think it's fully in Rodgers' hands whether he leaves or not.
Rodgers will want Maddison to stay and I don't think there is any reason for Maddison to want to move elsewhere when he is getting support and lots of game-time at the club. Rodgers will be building his game plans around Maddison, which means that Maddison suits what Rodgers wants to do at Leicester. He look confident and happy, so I doubt he'll be having any thoughts on leaving.
Clubs are always going to enquire, as they do with any top talent, but Leicester have become a more attractive proposition and I'm confident he will stay.
Would you class Leicester as a feeder club?
I think Leicester are moving away from being a feeder club. They've lost a few big names over the last couple of seasons, but there is no need for Leicester to sell anyone else. The team is developing so strongly and it doesn't deserve to be called a feeder club.
They have got brilliant facilities, a nice stadium, a brand new training facility, so they're motoring in the right direction to compete with the top teams. When teams start knocking on the door of the top teams, they create a shop window for their players and you will lose a few, but then it gets to a point where you cut that off and start to build around your top players. I feel Leicester are not at that point.
Do Leicester miss Maguire?
Maguire leaving Leicester was a win-win situation for both clubs, but I think Leicester will be more happy with the deal. They received very good money for Maguire and Soyuncu has taken over seamlessly. The fans had worries but he has quashed any concern that may have existed at the start of the season with his excellent performances.
Maguire leaving Leicester meant a big cash influx for the club and they had Soyuncu progressing and needing games, so it was the right decision to let Maguire go to Manchester United, who were in need of him. It was important for Leicester to get a player like Maguire, who wanted to be defending, winning headers and getting involved in tackles – and they have that in Soyuncu.
Has Ben Chilwell become England's number one left-back?
Chilwell has developed amazingly to become the first choice left-back for England. I didn't think he was up to standard a few years ago but he has improved so much since his time at Huddersfield.
Ben Chilwell has worked hard on his defensive skills over the past few years and that is showing well. He's doing a fantastic job at Leicester and he is turning out to become the number one left-back for club and country.
Where do you think Jamie Vardy will go next?
I think Jamie Vardy will retire at Leicester, he won't leave the club. He's still got a lot of games left in him and he seems to get better with age.
Vardy will be at Leicester for a long time yet – he looks younger and younger by the season. He's quicker than he ever has been and is definitely one of the fastest in the Premier League. He's loved at the club and I think he's settled there now.
Join bwin today and receive up to £10 money back as a FreeBet if your first wager at odds of 1/1 (2.0) or greater is a loser! Terms and conditions apply.