Lionel Messi and Cristiano Ronaldo have had the Ballon d'Or on lockdown since 2008, landing the award for the finest player on earth eight times between them.
But that could all be set to change this year, with Messi's teammate and former Liverpool legend Luis Suarez throwing down a credible challenge according to the number crunchers at bwin.com.
The boys in black and gold currently have Suarez, Ronaldo and most recent winner Messi inseparable at 3/1 to land the 2016 prize.
An assessment such as this can only indicate that 'Luisito' is balling in a manner comparable to that of the two 'extra terrestrials' for so long considered to be operating on a different level from their contemporaries.
In fact he may be on course to supersede their contributions in 2015/16.
The Uruguayan is scoring and assisting at a combined rate superior to both his more feted rivals across all competitions, bagging 45 goals in as many games and setting up a further 22 strikes for his Blaugrana buddies.
They're numbers that put Messi, who has netted 37 times in 40 outings and served up 18 assists, in the shade.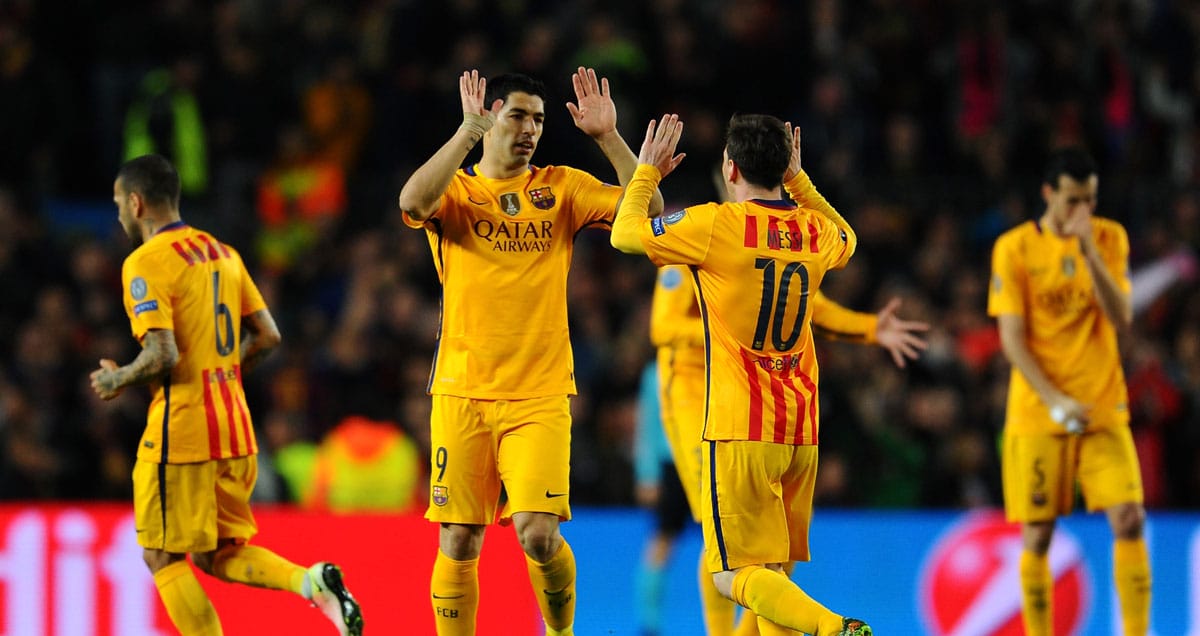 Ronaldo has found the net at a marginally superior rate, hitting 42 goals in 39 appearances, but his assist contribution (13) is markedly below that of the one-time darling of Anfield Road.
Suarez's match-winning performance against Atletico Madrid in last night's Champions League quarter final first leg, was the latest advertisement of the fact that he is ready to take up his cloudy perch atop football's Mount Olympus.
With the normally-omnipotent Catalans off colour (more of a murky mauve than their usually vibrant primary hues), it was the son of Salto, not Messi or Neymar, who netted twice to overhaul notoriously sutbborn Los Colchoneros' early lead.
Sign up for a new account at bwin.com for a £30 bonus that plunders a £90 profit if successfully invested in the irrepressible 29-year-old becoming the first new Ballon d'Or winner since 2007.