Cristiano Ronaldo dropped a bombshell, Jurgen Klopp pulled a hamstring and Graham Potter had a haircut.
Here we look back at the best Premier League quotes from the 2022-23 season.
"We need to make a decision and try to help this group, this young group who at times are struggling for air. We need to make that decision." – Scott Parker after Bournemouth's 9-0 defeat at Liverpool. That decision came three days later, when he was sacked.
"I have had a haircut from somebody that cuts the lads' hair. So probably that has made a difference, I don't know. It cost a lot more than I thought it was going to." – Graham Potter transformed his look, but not Chelsea's fortunes.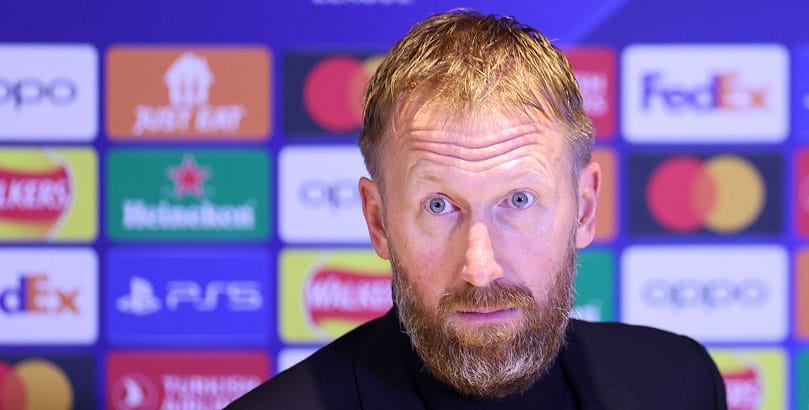 "I felt betrayed and I felt like some people don't want me here, not only this year, but last year too." – Cristiano Ronaldo lobbed a grenade under Manchester United with his Piers Morgan interview.
"I don't have respect for him because he doesn't show respect for me. If you don't have respect for me, I'm never gonna have respect for you." – Ronaldo also cut loose at manager Erik ten Hag.
"Cristiano Ronaldo is to leave Manchester United by mutual agreement, with immediate effect." – That escalated quickly as Manchester United parted ways with the Portugal superstar.
"We are a happy flowers team. I don't want to be happy flowers." – Pep Guardiola feared Manchester City were becoming shrinking violets.
"I've compromised on a few little things, but no more because I've been very successful. Now I will live and die by my own philosophy." – Southampton boss Nathan Jones was as good as his word. He was axed eight days later.
"I've been on a different path since I left Chelsea but to come back at time where the club have asked me to come and take the role, that's the most important thing, but also with the belief that I can come and help the cause in this period until the end of the season." – Frank Lampard, before Chelsea lost their first six matches under him.
"It was unnecessary and I got punished for that immediately. I pulled my hamstring or adductor or whatever, so fine." – Jurgen Klopp added himself to Liverpool's injury list with a controversial goal celebration.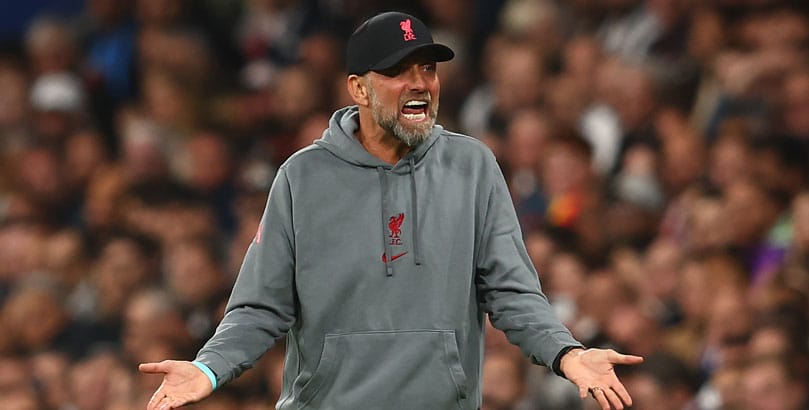 "We have our history with (Paul) Tierney, I really don't know what he has against us." – Klopp then earned himself a suspension with this referee rant.
"I see a lot of selfish players and I don't see a team." – Antonio Conte endearing himself to his Tottenham squad.
"I lost two hours, three hours with him." – Time Brighton boss Roberto De Zerbi will never get back after meeting referees' chief Howard Webb.
"Do the macarena with a nice little salute at the end." – Michail Antonio challenged podcast pal Callum Wilson to try a new goal celebration. He accepted and performed it against Antonio's West Ham. Twice. Newcastle won 5-1.
"I still fancy Arsenal, I'm not completely objective here, but I do." – Arsene Wenger weighed up the title race.
"I'm not interested." – Whereas Sir Alex Ferguson did not.
"There's nobody ahead of me in football terms. Not Pep, not Klopp, not Arteta." – Sam Allardyce's crushing self-doubt was in evidence when he took the Leeds job.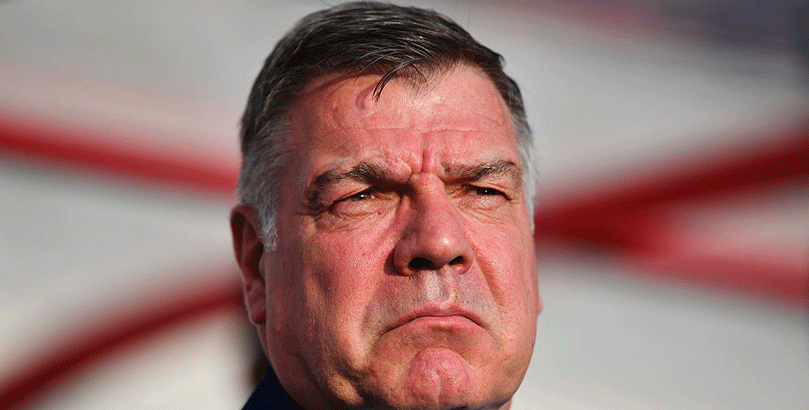 "I think in years gone past, teams feared us when it comes to a running point of view and our fitness and stuff, and I just don't feel like it's there this season." – Aptly-named Luke Ayling explained Leeds' struggles.
"Congratulations to Man City, they are the champions, they deserve to be the champions. They have done it for 38 games, we haven't been able to do that." – Arsenal boss Mikel Arteta reflected on his side's costly slide.
"Debut season, 36 goals so far, Premier League trophy and two finals left – not a bad start." – Erling Haaland, king of goalscoring and understatement.
Join bwin today and receive up to £20 money back as a FreeBet if your first wager (3+ selections at odds of 1/2 (1.5) or greater) is a loser! Terms and conditions apply.